Crafting a comprehensive job description for lab technicians is a simple task that can be rewarding. With a well-written job description, you can easily get the perfect candidate for a lab technician role. Many employers have difficulty expressing their expectations in a way that engages and outlines the tangible criteria for the role. This guide will help you to craft a good lab tech job description. It outlines the duties of lab technicians and includes some lab tech job descriptions.
What Are the Duties of a Laboratory Technician?
A lab technician is a highly skilled professional who works in scientific research laboratories, medical facilities, or other specialized laboratory settings. The duties of a lab technician depend on the specific job they are assigned to.
Assist Scientists
Generally speaking, their primary responsibility is to assist scientists with experiments and data collection. A typical day for a lab technician will involve performing experiments under a scientist's direction, managing lab resources and equipment, and documenting results.
Operating High-Tech Equipment
Depending on the type of lab, technicians may also be responsible for operating high-tech equipment such as spectrometers, microscopes, chromatography systems, and more. They may help manage resources and equipment in the lab, analyze samples, and perform quality control checks on instruments and products.
Conduct Research
In addition, some technicians may even have the opportunity to conduct independent research projects under the guidance of senior scientists. To ensure accuracy in all aspects of the job, it's important that lab technicians are well-versed in general laboratory procedures and safety protocols.
Qualities of a Good Lab Technician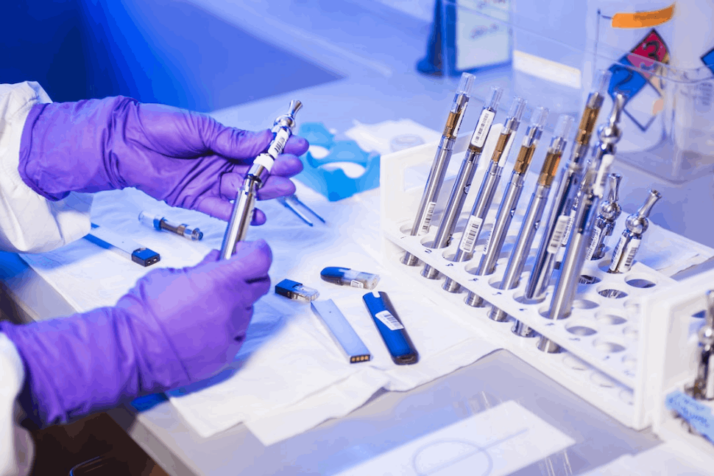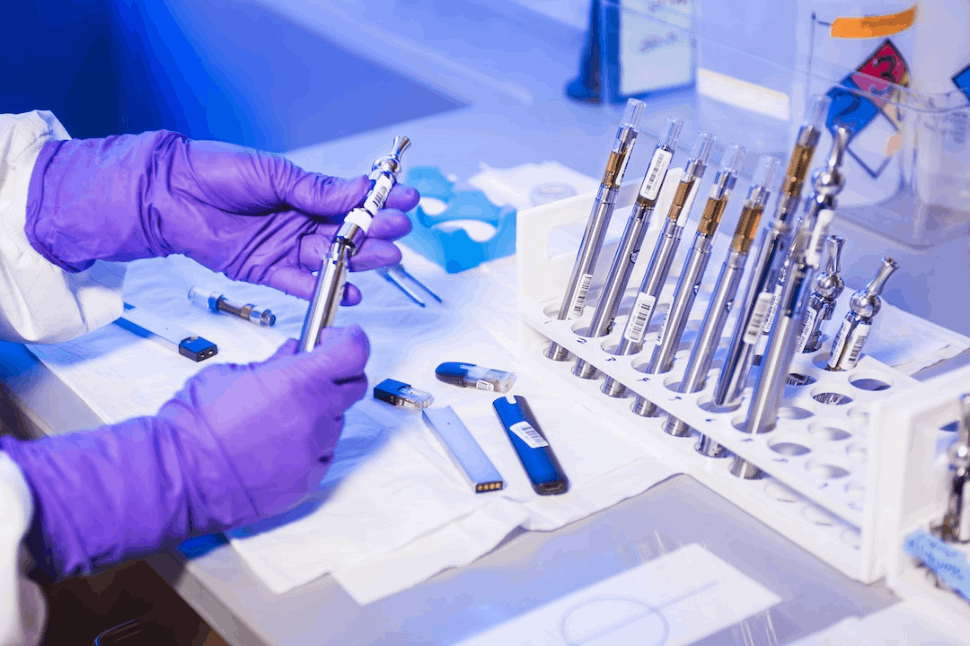 To stay up to date on new technology and processes, technicians must continually review relevant literature and attend seminars related to their field. Additionally, lab technicians should possess excellent problem-solving skills and be able to think critically when presented with unexpected challenges during an experiment or procedure.
In order to fulfill their role effectively, good communication skills are essential for any lab technician. For example, they must be adept at both written and verbal communication in order to relay instructions accurately between colleagues. At the same time, they must keep detailed notes of progress throughout an experiment. Furthermore, they should be comfortable working collaboratively within a team setting and collaborating with external stakeholders when necessary.
Overall, being a lab technician can be a challenging but rewarding role – one that requires dedication and attention to detail. Those interested in pursuing this career path should make sure they meet the minimum educational requirements and hone their skill set accordingly. With the right combination of technical knowledge, problem-solving capabilities, communication skills, and professionalism, you could find yourself succeeding in this ever-evolving industry.
Lab Tech Job Description Samples
To ensure you hire the best hands, check out these lab tech job description samples.
Sample 1
We are looking for an experienced Laboratory Technician to join our team and bring their expertise in chemistry to the table. This role will involve recording, measuring, and analyzing chemical components using various lab equipment and preparing reports on the results of these analyses.
The successful candidate must have a bachelor's degree in Chemistry or a related field, plus two years of experience in a laboratory setting. They should be comfortable dealing with hazardous materials and possess strong problem-solving skills to help quickly identify discrepancies or issues that arise. The ideal individual is detail-oriented, methodical, and can work both independently and collaboratively in a fast-paced environment.
Responsibilities:
Record accurate measurements and data from laboratory experiments and tests
Prepare samples, calibrate instruments, and monitor quality control standards
Evaluate and interpret data collected during experiments to determine the validity
Develop new methods of analysis and testing protocols
Maintain up-to-date records of all experimental processes, test parameters, and results
Liaise with other scientists and technicians to ensure efficient operation of the laboratory
Monitor stock levels of chemicals and order replacements when needed
Participate in staff meetings and provide updates on the progress
Sample 2
We are seeking an experienced Laboratory Technician to join our team and provide valuable expertise in a laboratory setting. In this role, you will be responsible for conducting chemical experiments and analysis, recording results and observations accurately. You will maintain equipment, document activity logs, and perform other related duties as required.
A successful candidate should have at least two years of experience in a similar position. You must also be able to collaborate well with colleagues and communicate effectively.
If you possess the necessary qualifications, we encourage you to submit your application today!
Final Thoughts
With a well-written job description, you've taken the first step toward employing a good lab technician. The samples in this article were generated with the new Hey INK tool. You should also take advantage of this tool to generate content faster than ever.
Explore All
Write Job Descriptions Articles