Lawyers are essential to our society, providing legal counsel and representation to clients in various legal matters. From researching and analyzing legal precedent to advising clients and representing them in court, a lawyer's duties are varied and multifaceted. Lawyer job description and salary provide insight into this profession's various duties and compensation.
A lawyer's salary varies depending on the lawyer's area of practice, location, and experience level. This article explores a lawyer's job description in detail and the salary range that comes with the profession.
Who is a Lawyer?
A lawyer, also known as an attorney, is a professional who represents clients in legal proceedings and provides advice on legal matters. Lawyers work in various settings, including private law firms, government agencies, and non-profit organizations.
A legal specialist may specialize in criminal, family, or corporate law. They may also work in general practice handling a variety of legal issues.
To become a lawyer, individuals must complete a juries doctor (JD) degree program and pass the bar exam in their state. Many law schools demand that applicants take the Law School Admission Test (LSAT).
What are the different types of Lawyers?
There are many different types of lawyers, each specializing in a particular area of law. Here are some examples:
Criminal Defense Lawyers. These lawyers represent clients who have been charged with crimes and defend them in criminal court proceedings.
Family Law Lawyers. These attorneys deal with family law issues like divorce, child custody, and adoption.
Corporate Lawyers. These lawyers advise businesses on legal matters and represent them in business transactions.
Personal Injury Lawyers. These attorneys seek damages on behalf of clients who have been hurt as a result of another party's negligence.
Estate Planning Lawyers. These lawyers help clients plan for the distribution of their assets after death through the creation of wills and trusts.
Immigration Lawyers. These lawyers assist individuals with the process of obtaining visas, green cards, and citizenship.
Employment Lawyers. These lawyers handle issues related to the employer-employee relationship, such as discrimination and harassment in the workplace.
Intellectual Property Lawyers. These lawyers specialize in legal issues related to patents, trademarks, and copyrights.
Healthcare Lawyers. These lawyers advise healthcare providers and organizations on legal issues related to the healthcare industry.
These are only a few of the many different kinds of lawyers that exist. Other areas of specialty may include tax law, real estate law, and environmental law, among others.
Lawyer Job Description and Salary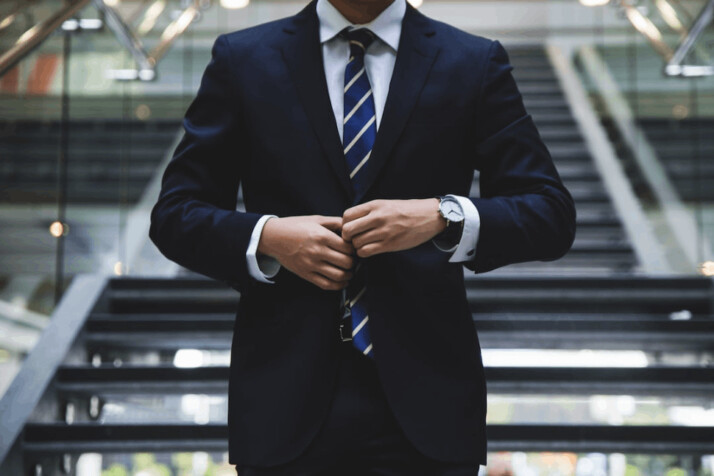 Lawyer Job Description
The specific duties of a lawyer depending on their practice area and the needs of their clients. Some common responsibilities include:
Representing clients in court proceedings and negotiations.
Researching and interpreting laws and regulations.
Preparing and examining legal papers, such as wills and contracts.
Advocating for clients in administrative hearings.
Lawyers may practice in just a particular area of law, such as criminal law, family law, or corporate law. They may also work in general practice, handling a variety of legal issues for clients.
Lawyer Salary
The salary of a lawyer can vary greatly depending on their practice area, location, and level of experience. The US Bureau of Labor Statistics (BLS) estimated the median annual salary of lawyers in 2020 to be $122,960. However, the top 10% of lawyers earn more than $208,000 per year, while the bottom 10% earn less than $61,490.
Lawyers who work in large law firms tend to earn higher salaries than those who work in smaller firms or for the government. Those who specialize in high-demand areas, such as intellectual property or healthcare law, may also command higher salaries.
Geographic location also plays a role in a lawyer's salary. Lawyers in large cities, particularly on the East and West coasts, tend to earn more than those in smaller towns or rural areas.
Lawyer salary can also vary based on experience. Entry-level lawyers may start at a lower salary and receive raises as they gain experience and take on more responsibility.
Lawyer Job Description Sample
Position: Corporate Lawyer
Salary: $150,000 per year
Responsibilities
Advise clients on legal matters related to corporate law, including mergers and acquisitions, contract negotiations, and compliance with regulations.
Draft and review contracts, corporate documents, and other legal documents.
Represent clients in negotiations and legal proceedings.
Research and analyze legal precedents to support case arguments.
Communicate with clients, opposing counsel, and other legal professionals.
Requirements
Juries Doctor degree from an accredited law school.
State bar certification.
3-5 years of experience practicing corporate law.
Skills
Strong analytical and problem-solving skills.
Excellent written and verbal communication skills.
Capacity to work well under pressure and meet deadlines.
Attention to detail.
Able to work independently and as part of a team.
Benefits
Health insurance.
Retirement plan.
Paid time off.
Bonuses are based on performance.
Opportunities for professional development and advancement.
Conclusion
The lawyer job description and salary can vary widely depending on the specific area of practice and the experience level of the lawyer. Generally, lawyers provide legal counsel, and represent clients in various legal matters.
A lawyer's salary may also be influenced by their location. Lawyers working in large law firms or in major cities typically earn higher salaries than those in smaller firms or rural areas.
Explore All
Write Job Descriptions Articles