Nursing is an often overlooked but essential component of healthcare. A Licensed Practical Nurse (LPN) plays a crucial role in providing quality care to patients.
LPNs are responsible for performing various medical tasks, such as monitoring vital signs, administering medication, and offering comfort to patients. A comprehensive licensed practical nurse job description outlines the duties and qualifications necessary to fulfill this role.
This article provides insight into what it takes to be a successful LPN by examining the requirements, expectations, and duties of this position.
Responsibilities of a Licensed Practical Nurse
A Licensed Practical Nurse (LPN) is responsible for providing direct patient care and support to registered nurses, medical staff, and other healthcare professionals. Below are some of the key roles and responsibilities of a licensed practical nurse:
Assist Registered Nurses With Medical Care
A licensed practical nurse (LPN) assists registered nurses in providing medical care to patients. This includes taking vital signs, administering medication and treatments, helping with wound care, collecting specimens, monitoring the patient's condition, performing diagnostic tests, and more.
Work With Doctors and Healthcare Providers
LPNs work closely with physicians and other healthcare professionals to ensure that quality care is provided to patients. They also provide education and support to patients and their families on topics related to health and wellness.
Administer Basic Nursing Care
As part of their duties, LPNs administer basic nursing care. It includes bathing, feeding, dressing wounds, measuring vital signs, recording patient histories, and assisting with activities of daily living. They also maintain records of patient progress and report patient condition changes to the physicians.
Monitor Patient Health
It is essential for LPNs to be able to monitor the health of their patients and take action when needed. They must be aware of any potential risks or problems and respond quickly to ensure that the patient receives timely medical attention.
Provide Emotional Support
In addition to providing physical care, it is also important for LPNs to offer emotional support to their patients. This involves being available to listen to the patient's concerns and offering words of comfort and reassurance during difficult times.
Ensure Compliance With Regulations
Finally, LPNs must ensure that all procedures are done according to established guidelines and regulations. This ensures that the best possible care is given to each patient while protecting the rights of both the patient and the practitioner.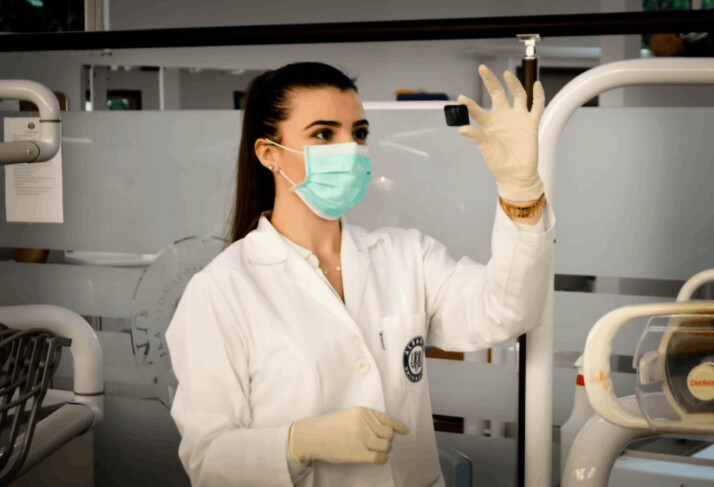 Licensed Practical Nurse Job Description Example
Here's a great example of a licensed practical nurse job description to help you understand the expectations of this role better:
Job Description Example:
We are looking for an experienced Licensed Practical Nurse (LPN) to join our team and provide exceptional care to our patients. In this role, you will utilize your knowledge of clinical processes, healthcare systems, and nursing best practices, providing patient-centric care in a supportive environment. You must be compassionate and reliable and possess excellent communication skills and the ability to work effectively with multidisciplinary teams.
Skills/Qualifications
A current LPN license from a recognized institution
At least 2 years experience in similar roles
Sound understanding of clinical procedures and medical terminology
Proven capability to collaborate efficiently with interdisciplinary teams
Exceptional organizational, interpersonal, and problem-solving skills
The flexibility to handle multiple tasks in a fast-paced environment
Responsibilities:
Perform routine nursing assessments and treatment plans
Assist physicians during examinations and treatments
Monitor, record, and report vital signs, patient progress, and changes in condition
Administer medication, injections, and other treatments following established protocols
Provide support to patients and their families before, during, and after diagnosis or treatment
Maintain up-to-date records on patient care, conditions, and treatments
Offer education and guidance to patients and family members about healthcare needs
At our company, we believe that when everyone feels valued, respected, and included, everyone can do their best work! Our benefits package includes generous PTO, health insurance options, and a retirement savings plan with a company match. We also offer a wellness program, flexible working hours, career development opportunities, and more! If you think you would make a great addition to our team, please submit your application today!
Conclusion
A licensed practical nurse is a highly rewarding career choice with the potential to make an enormous impact on people's lives. With the right dedication and expertise, LPNs can provide essential care for patients in their time of need. By following the job description outlined and understanding the responsibilities it entails, aspiring professionals can take the first step towards pursuing this meaningful occupation.
Explore All
Write Job Descriptions Articles