Logistics managers play a pivotal role in ensuring the smooth operation of an organization's supply chain. As such, a logistics managers job description must be both comprehensive and accurate. It won't only help attract top talent, but it will also allow prospective employees to understand the expectations of the position better.
In this article, we'll be looking at a professional job description example for a logistics manager. This will give you a good view of the skills and responsibilities that come with this important role.
What Does a Logistics Manager Do?
A logistics manager's primary responsibility is to coordinate and manage the transportation of goods from one place to another. This involves overseeing and facilitating all aspects of shipping, including:
Budgeting
Inventory management
Order fulfillment
Supplier relations
Customer service
Tracking shipments
Negotiating rates
Managing fleet operations
Arranging for any necessary repairs or maintenance.
Logistics managers must possess an extensive understanding of current industry trends and regulations. This helps ensure that each shipment complies with all applicable laws and standards. Additionally, they are tasked with finding innovative solutions for improving efficiency and cost-effectiveness within their company's supply chain network.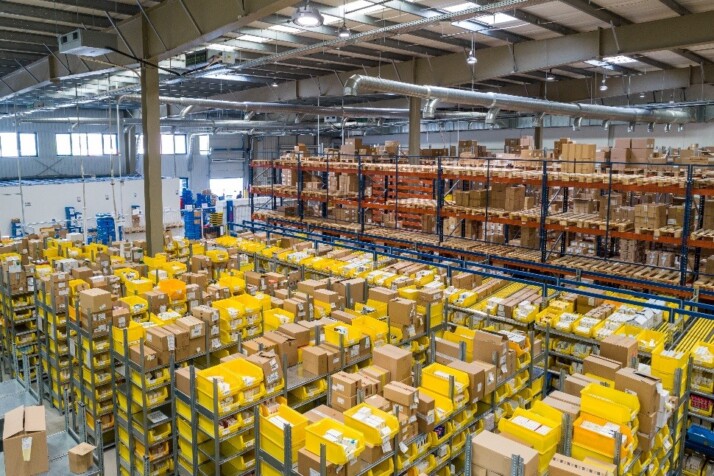 Logistics Managers Job Description Example
We are looking for an experienced Logistics Manager to lead our team and oversee the day-to-day operations of goods distribution. The ideal candidate is well-versed in both international and domestic regulations. They should also be passionate about logistics management and able to think outside the box to optimize supply chain operations.
The successful candidate should have excellent problem-solving skills, interpersonal communication experience, and the ability to manage a diverse workforce. A thorough understanding of transportation modes and methods (e.g., air freight, truckload/LTL) is also required.
Responsibilities:
Develop efficient strategies for tracking inventory, warehouse staffing, delivery scheduling, transport optimization, and cost reduction
Analyze data to monitor performance and pinpoint areas of improvement
Liaise with internal stakeholders to ensure that all organizational requirements are met
Coordinate warehousing staff activity and provide training on standard operating procedures
Oversee the efficient receipt, storage, and dispatch of goods
Negotiate contracts with suppliers and clients for better terms and conditions
Establish quality control systems to reduce errors, costs, and compliance risks
Supervise maintenance of vehicles and related assets
Monitor customs processes at different locations to comply with regulations
Qualifications:
Bachelor's degree in Logistics Management or related field
5+ years of experience working in a similar role
Proven knowledge of global shipping protocols, laws, and documents
Ability to handle stress and multitask in a fast-paced environment
Excellent analytical, problem-solving, and organizational skills
Proficient in MS Office Suite and other relevant software
Working knowledge of import/export procedures
Outstanding interpersonal and communication abilities
Conclusion
Logistics managers play a pivotal role in the success of any business. They oversee the efficient movement of goods and services across a company's supply chain network. This includes sourcing raw materials and delivering finished items to customers.
A logistics managers job description is therefore highly important. It dictates not only the tasks they must carry out but also the impact their performance has on overall operational efficiency.
Explore All
Write Job Descriptions Articles