Crafting a comprehensive maintenance worker job description can be challenging. But with the right experience and insight, it's possible to accurately portray what is expected from your ideal candidate.
With a keen eye for detail, strong problem-solving skills, and an organized mindset, maintenance workers are vital members of any facility team. In this article, we'll explore the responsibilities and qualifications of a maintenance worker position with a detailed job description example.
Key Responsibilities of a Maintenance Worker
A maintenance worker is meant to fix the machines and equipment in a factory's production process.
Equipment Repair
A maintenance worker is responsible for diagnosing and repairing broken or damaged equipment on time. They must possess knowledge of electrical, plumbing, carpentry, welding, and other repair techniques to ensure all repairs are completed with professionalism and accuracy.
Task Completion
A maintenance worker must be able to complete tasks efficiently and effectively. They must understand the scope of the job and have the skills necessary to properly execute each task. This includes knowing how to troubleshoot complex problems and fixing them quickly and correctly.
Building Maintenance
In addition to equipment repair, a maintenance worker must also maintain the building itself. This includes checking for potential hazards such as leaking pipes or frayed wires and ensuring all safety codes are met. It also includes cleaning regularly and ensuring all systems are running smoothly.
Professional Knowledge
It is essential that a maintenance worker has extensive knowledge of how to fix various problems. They should be well-versed in different types of tools, materials, and machines, so they can handle any situation that arises. Additionally, they must stay up-to-date on new technologies and advancements to provide the best possible service.
Plumbing Work
A maintenance worker should have expertise in dealing with all types of plumbing work. It includes basic repairs to more complicated projects like installing new pipes or replacing old fixtures. They must know how to identify and address common issues such as clogs, leaks, blocked drains, and more.
Maintaining Records
A maintenance worker is responsible for maintaining accurate records is an important part of any maintenance worker's job. This includes keeping track of repairs done, parts ordered, time spent on specific jobs, and more. Doing this helps create a detailed history of the building, which can help inform future decisions and repairs.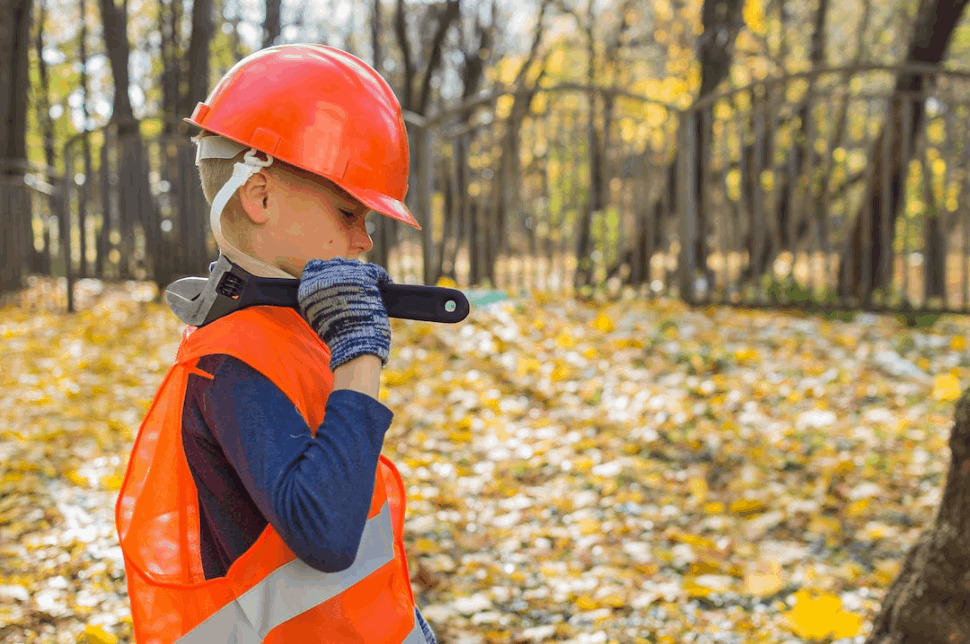 Maintenance Worker Job Description Example
Let's look at an example to understand what goes into a well-written maintenance worker job description:
Job Description Example:
We seek an experienced, reliable, and detail-oriented Maintenance Worker to join our team. You will be responsible for undertaking various daily maintenance tasks to keep our facilities clean, orderly, safe, and functioning properly.
Responsibilities:
Perform daily inspections of premises to identify necessary repairs or replacements
Complete general repairs, including replacing broken parts, mending damaged items, etc.
Troubleshoot malfunctions and follow up on unresolved issues
Maintain tools and equipment in excellent working condition
Follow safety protocols when carrying out duties
Respond to emergency requests as needed
Skills/Qualifications:
Proven experience in a maintenance role
Expert knowledge of basic repair techniques
Ability to troubleshoot minor issues independently
Working knowledge of applicable health and safety regulations
Excellent communication skills and ability to follow instructions
Attention to detail and strong organizational skills
Our company values hard work, commitment, and collaboration above all else. We offer competitive benefits and promote from within whenever possible. If you're looking for a long-term opportunity that rewards your dedication and provides stability, this is the job for you!
Conclusion
A maintenance worker is an important position in many industries and requires the right skills to be successful. A well-crafted job description for a maintenance worker should include key responsibilities and essential soft skills to convey the requirements of the position better. By using the job description as a guide, you can craft an effective one to hire the best candidate for this vital role.
Explore All
Write Job Descriptions Articles