Being a manager is no easy job. This is why companies hire manager trainees who they can train with the necessary skills to assume the role of a manager. But how can you get the best candidate for this role? Well, it all starts with a well-written manager trainee job description.
A manager trainee job description is vital in the recruitment process. It outlines the necessary skills and qualifications required, enabling applicants to decide whether they are suitable for the position.
In this article, we'll share a great job description example and give you an idea of what this role entails.
What Exactly is a Manager Trainee?
A manager trainee is an individual recruited by a company to learn the skills needed to become a successful manager. Manager trainees usually receive mentorship from experienced managers.
They can also participate in workshops or seminars which provide further guidance on important topics related to the job. Ultimately, once a manager trainee gains enough experience and knowledge of the field, they can become a full-fledged manager.
What Does a Manager Trainee Do?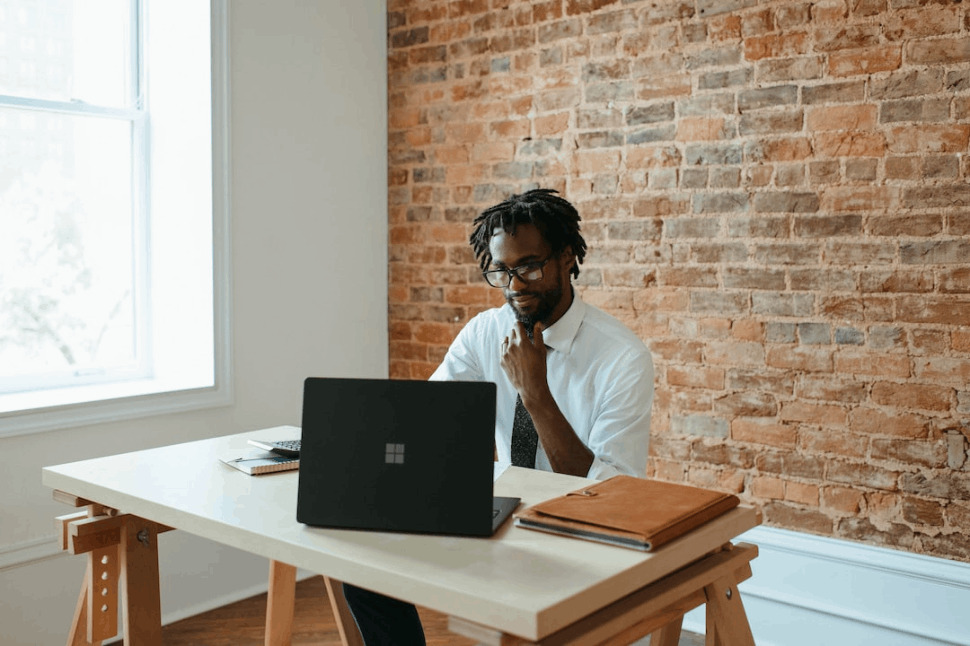 A manager trainee is responsible for learning the fundamentals of managing personnel and operations. They are often assigned to projects that involve organizing, monitoring, developing and motivating teams to reach organizational goals. Tasks for a manager trainee can include: 
Assisting with team training and development activities.
Observing experienced managers and providing feedback.
Preparing reports on progress and performance.
Establishing key performance indicators (KPIs) and targets.
Supporting problem resolution processes.
Implementing changes efficiently and effectively.
Identifying areas for improvement in operational practices and procedures.
Analyzing data to identify trends or opportunities for growth.
Coordinating tasks between different departments.
Maintaining strong relationships with colleagues, clients and stakeholders.
Building trust and credibility through effective communication.
Manager Trainee Job Description Example
We are looking for an energetic and innovative Manager Trainee to join our team. The ideal candidate is someone with a passion for customer service, strong problem-solving skills, and the ability to work collaboratively in a fast-paced environment.
Successful candidates must possess excellent organizational skills, be detail-oriented, and have experience working with customers. They must also demonstrate effective communication, leadership, decision-making, and conflict-resolution capabilities.
Qualifications:
Bachelor's degree in Business Management or equivalent experience
Proven experience as a manager or supervisor
Proficiency in Microsoft Office and related software programs
Ability to multi-task and prioritize tasks effectively
Excellent interpersonal, organizational, and time management skills
Exceptional analytical, critical thinking, and problem-solving skills
Solid understanding of customer service processes
Strong communication abilities – both written and verbal
Responsibilities:
Supervise staff performance and operations throughout the day
Monitor customer satisfaction levels and identify areas of improvement
Develop strategies to enhance customer experience and drive business growth
Make decisions on products, services, and policies while keeping goals in focus
Ensure compliance with all applicable rules and regulations
Create reports and analyze data to evaluate business performance
Coach employees and foster a collaborative team environment
Implement process improvements to increase efficiency and reduce costs
Wrapping Up
Hiring a manager trainee comes with many benefits for organizations looking for strong leaders and creative mindsets.
With the right guidance and development, these individuals can have a lasting impact and add immense value to any organization's culture and operations. So make sure you have a well-written manager trainee job description to attract more qualified applicants for the role.
Explore All
Write Job Descriptions Articles