Hiring a manufacturing process engineer is like hiring a partner to help you find and fix process problems. The proper manufacturing process engineer job description streamlines your hiring process, resulting in the right candidate for your business.
In this article, you will learn how to write the best job description to seek out the most qualified manufacturing process engineer candidates.
Who Is a Manufacturing Process Engineer?
A Manufacturing Process Engineer is a highly experienced and skilled professional who works to optimize and improve the production process in manufacturing industries.
They work with all aspects of production, from design to research, development, and management. As such, they are responsible for ensuring that an industry's final product meets its desired quality standards while meeting budgetary goals.
Manufacturing Process Engineers can manage, control, and monitor every aspect of production processes and identify improvement areas. Through their skill set, they strive to increase efficiency, reduce costs, and ultimately drive growth.
Primary Duties of a Manufacturing Process Engineer
A manufacturing process engineer has the requisite experience, knowledge, and ability to support a manufacturing team's growth and improvement.
As part of your primary responsibility, you will have to research and recommend solutions to enhance production processes. You will also ensure effective cost control and quality management.
The ideal candidate will be responsible for testing and evaluating new methods to determine if they are appropriate for manufacturing operations.
To keep pace with changing conditions and increasing demand, the Manufacturing Process Engineer must be able to solve complex issues with innovative solutions.
The successful Manufacturing Process Engineer must be able to develop and maintain highly effective working relationships with various stakeholders.
He/she must be able to manage change effectively, research new trends in their field, and develop support systems for better problem-solving outcomes.
In addition, they should possess excellent communication skills and a keen eye for detail. The ideal one should commit to continually improving processes, quality, and value.
Essential Skills of a Manufacturing Process Engineer
A Manufacturing Process Engineer is responsible for supporting the growth and improvement of manufacturing processes by ensuring effective management, quality control, and cost-effectiveness. The essential skills needed to be successful in this role include the following;
Research and testing capabilities
Problem-solving abilities
Excellent communication skills.
A well-honed ability to manage a budget while keeping value and effectiveness at the forefront.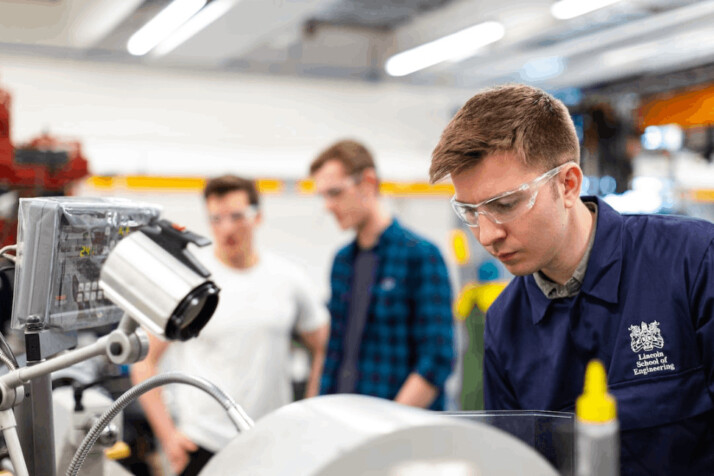 Sample of Manufacturing Process Engineer Job Description
Company XYZ is looking for an experienced Manufacturing Process Engineer to join our growing team. In this role, you will be responsible for developing and implementing process solutions to improve production efficiency, reduce cost and increase quality.
To be successful, you must have a comprehensive knowledge of manufacturing processes. This includes but is not limited to injection molding, CNC machining, die casting, and 3D printing.
You will evaluate existing processes and equipment performance, develop new methods, provide technical guidance on projects, and offer recommendations to improve safety and productivity.
You will also collaborate with other departments, such as Quality Control and Engineering, to ensure products meet customer requirements and standards. Additionally, you will document all procedures, establish KPIs, investigate product issues and take corrective actions.
You should possess strong problem-solving skills and excellent communication and interpersonal proficiencies to excel in this position. You must be highly organized, attentive to detail, and able to multitask under tight deadlines.
An adeptness in using sophisticated tools and technologies is necessary for success. Most importantly, a demonstrated commitment to providing impeccable quality service will make you invaluable to our organization.
Conclusion
A manufacturing process engineer job description should include a detailed list of the duties and skills required of the engineer.
Without requesting specific abilities, the job description will be ambiguous, and applicants will be unable to understand what you are seeking.
Explore All
Write Job Descriptions Articles