A material handler plays a crucial role in keeping production lines running smoothly. And a well-written material handler job description can serve as a powerful recruitment tool to attract the most qualified candidates.
In this article, we'll be looking at a job description sample that will help give you an idea of what this role entails. Read on to understand what necessary skills a material handler should have and their work responsibilities.
Who Are Qualified To Be Material Handlers?
A qualified material handler should have diverse skills, including physical strength and dexterity, excellent organizational abilities, and an understanding of safety protocols. They must be able to understand technical diagrams and possess basic computer proficiency.
In addition, they should have experience handling heavy equipment, such as forklifts and pallet jacks. The ability to read and understand written instructions is also essential for them to accurately pick, package, label, ship, and store inventory.
Some employers sometimes require a high school diploma or equivalent for this role, although additional certifications may be advantageous. Material handlers are often expected to work long hours and weekends, so remaining flexible is necessary.
What Does A Material Handler Do?
A Material Handler is responsible for overseeing the movement of material resources, such as raw materials, parts, and supplies, within a facility. Their tasks can involve:
Ensuring that resources are accounted for, inspected, and shipped following regulations
Taking into account factors such as cost and safety
Ensuring the efficient loading and unloading of trucks, often manually lifting heavy objects onto conveyor belts or other equipment.
Monitoring inventory levels
Creating reports about package activity, identifying damaged items, and suggesting ways to improve efficiency
Material Handlers must be able to work efficiently, paying close attention to detail so that all products are stored properly. Furthermore, they should have extensive knowledge of health and safety protocols relating to manual labor, particularly when handling hazardous materials.
Where Do Material Handlers Work?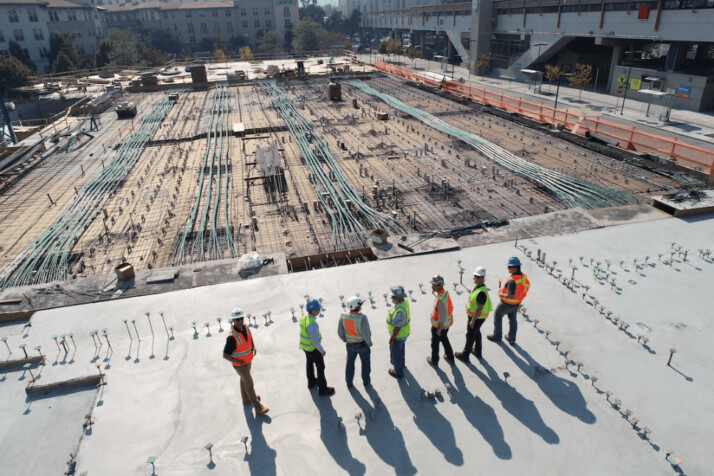 Material handlers can work in various industrial and commercial settings, such as warehouses, manufacturing plants, hospitals, shipping yards, stores, and construction sites.
They may also work indoors or outdoors depending on the nature of their job duties. Material handlers are generally responsible for receiving, stocking, and transporting materials by hand or with equipment like forklifts and pallet jacks.
Material Handler Job Description Example
We are looking for a talented Material Handler to join our growing team. In this role, you will be responsible for receiving and storing materials while managing inventory levels efficiently.
To excel in this role, you should have excellent physical dexterity and proficiency in handling heavy loads. You must also possess strong organizational skills and the ability to use various tracking systems. Our ideal candidate is well-versed in warehouse operations and safety protocols and is committed to delivering top-quality results.
Responsibilities:
Receive incoming shipments of material and ensure the accuracy of orders
Operate various handling equipment such as forklifts and pallet jacks
Load/unload freight onto trailers using lift gates or ramps
Rotate stock by moving older items out of the way to make room for new deliveries
Count and inspect stored items periodically to detect damage and infestation
Report any discrepancies between the actual material received and the paperwork
Maintain organized records of all incoming and outgoing merchandise
Follow proper warehousing procedures and health & safety regulations
Skills:
Proven experience working as a Material Handler
Ability to lift heavy materials without assistance
Excellent knowledge of basic computer applications (e.g., MS Office)
Familiarity with warehouse policies, procedures, and best practices
Physically agile and capable of bending, stooping, stretching, and reaching overhead
Good written and verbal communication abilities
Meticulous attention to detail and accuracy
Wrapping Up
A material handler is an invaluable asset to any workplace. They are responsible for receiving, storing, and distributing goods that come into the warehouse or store. This critical role provides the organization with a cost-effective way to move items efficiently throughout the supply chain.
Ultimately, having a clear and concise material handler job description helps promote a productive environment where everyone understands their role. And it will help you find the best person for this important role.
Explore All
Write Job Descriptions Articles