Every medical professional has defined job duties. Accordingly, a well-written Medical Director job description pinpoints the roles and requirements of the position to drive great hires.
Tailoring your job description to your needs and using professional words is like aiming an arrow at a target. In this case, you'd be targeting the perfect medical director talents.
This article details the focal duties of a Medical Director and includes a great job description sample to guide you.
Who Is A Medical Director?
A Medical Director is a healthcare professional who oversees and directs the clinical operations of a hospital or other medical organization.
They are responsible for ensuring that all patient care meets the standards set forth by regulatory bodies.
While executing their role, they may develop programs that improve patient safety and quality outcomes. Medical Directors monitor staffing, budgeting, financial planning, and operational performance.
They work closely with providers to ensure optimal delivery of healthcare services and may serve as an advocate for patients in times of crisis.
As experts in their field, they bring a unique perspective to the table and drive improved clinical outcomes.
Essential Duties Of A Medical Director
A Medical Director must be well-versed in clinical decision-making, budgeting, healthcare delivery systems, patient safety protocols, ethics, and professional standards of care.
Other specific duties may include:
Establishing and reviewing hospital policies relating to medical practices.
Overseeing utilization management programs and maintaining quality assurance records.
Developing strategies to reduce costs while upholding excellent patient care.
Scheduling staff meetings with medical personnel and evaluating performance.
Monitoring changes in federal and state laws and implementing relevant guidelines.
Promulgating new procedures and protocols for health care providers.
Liaising with other professionals such as pharmaceuticals reps or insurance carriers.
Interfacing with external agencies such as Medicare/Medicaid and accreditation bodies.
Administering programming development, infection control, and risk management projects.
Crucial Skills For A Medical Director
A Medical Director is expected to have a multifaceted skill set encompassing medical and managerial expertise.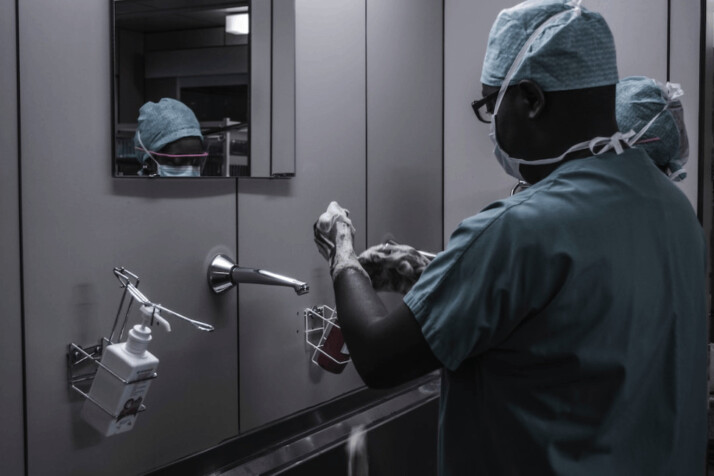 On the medical side, they should have excellent clinical judgment and acute attention to detail. It's important to demonstrate specialized knowledge of their field and be up-to-date with medical advancements.
From an administrative standpoint, critical competencies include laudable communication, financial acumen, problem-solving abilities, team leadership capabilities, and adept organizational proficiencies.
Effective Medical Directors also cultivate high empathy and interpersonal relations with colleagues and patients. They exude a firm resolve when navigating complex situations.
To succeed in this role, one must exhibit dutifulness, strategic foresight, and a judicious commitment to patient care.
Medical Director Job Description Sample
(Company ABC) is a well-established medical center, and we are looking for an experienced Medical Director to lead our team of healthcare professionals.
In this critical role, you will be responsible for developing and implementing clinical policies and procedures, ensuring the delivery of quality care.
You must have a current medical license with experience as a practicing physician and 8 years of leadership experience in a healthcare setting.
A proficient applicant should possess excellent problem-solving skills, strong communication abilities, and effective time management. A master's degree in Healthcare Administration or a related field would be beneficial.
As a Medical Director, your main responsibilities will include:
Developing performance standards for staff members.
Monitoring patient safety protocols.
Reviewing charts for accuracy and completeness.
Assessing patient conditions and recommending treatments.
Liaising between other medical departments, insurance companies, etc.
Training physicians and staff on new technologies and equipment
Participating in budget planning sessions and leading team meetings.
This position offers competitive benefits like paid vacation leave, flexible hours, travel opportunities, health/dental insurance coverage, tuition reimbursement, and ongoing professional development opportunities.
If you want to join a high-caliber healthcare organization devoted to providing exceptional patient care, we invite you to apply!
Final Words
While scoring the job market for a candidate, you should improve your chances of hiring right by writing a compelling Medical Director job description.
Explore All
Write Job Descriptions Articles