Welcome to the medical world! You may have already heard of medical front desk jobs, but do you know what they entail?
This blog post will dive into the details and provide a comprehensive medical front desk job description. Read on to learn more about this medical profession and discover if it's the right fit for you.
What Is a Medical Front Desk Job?
A medical front desk job is exactly as it sounds – working at the front desk of a medical practice or hospital. As part of the medical field, medical receptionists play an integral role in patient care.
They act as gatekeepers between patients and other staff members, such as doctors, nurses, administrators, and technicians.
Duties and Responsibilities of a Medical Front Desk Job
1. Greeting Patients & Visitors
As medical front desk staff, one of your primary duties is to welcome patients and visitors into the medical office warmly. This includes quickly identifying them, escorting them to the appropriate medical practice or hospital area, and handling any inquiries they may have.
2. Scheduling Appointments
Medical receptionists are also responsible for scheduling patient appointments with a doctor or medical professional within their medical practice.
This involves collecting patient demographic information and checking doctors' availability in the calendar system. You should manage electronic health records (EHRs).
3. Answering Calls
Receptionists are often the first point of contact for incoming patient calls. Medical front desk staff must have excellent phone etiquette and customer service skills.
As a medical receptionist, you'll be responsible for fielding patient calls and responding to inquiries. You must ensure that all relevant information is passed on to the appropriate medical professional.
4. Maintaining Records
Medical front desk staff must also manage patient records, including medical histories and insurance documents. This requires accuracy and attention to detail to ensure the data remains up-to-date and secure.
5. Billing & Payment Processing
Medical receptionists also process bills for services provided at a medical practice or hospital. This includes collecting patient payments, sending invoices to insurance companies, and processing medical claims.
Skills Needed for a Medical Front Desk Job Description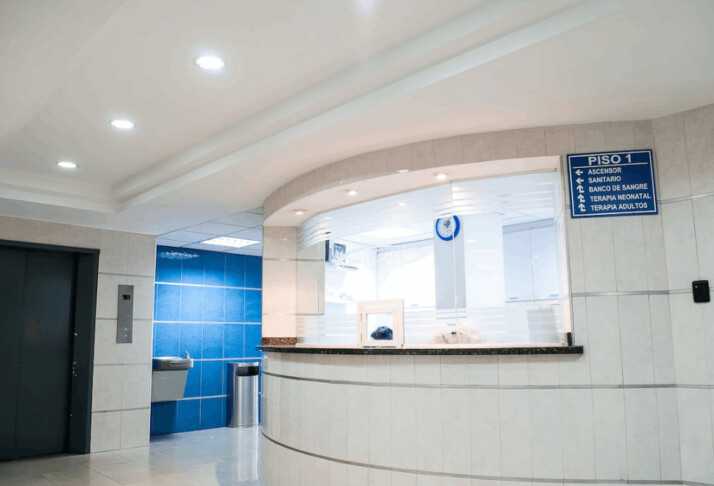 1. Excellent Customer Service Skills
Medical front desk staff should be friendly, patient, and able to handle difficult situations gracefully.
2. Computer Proficiency
Medical receptionists should be experienced in computer programs such as EHRs and medical billing systems.
3. Attention to Detail & Accuracy
Medical front desk staff must pay attention to detail when it comes to patient records, medical histories, insurance documents, and payment processing.
4. Organizational Skills
Medical receptionists must stay organized to manage their daily tasks and responsibilities effectively.
5. Knowledge of Medical Terminology
Medical front desk staff needs a basic understanding of medical terminology to respond accurately to patient inquiries or requests for medical data.
Qualifications and Experience Required for Medical Front Desk Job Description
1. High school diploma or equivalent
2. Experience in medical office administration, medical billing, or medical coding is preferred
3. Certification in medical terminology and medical insurance billing is a plus
4. Proficient with Microsoft Office Suite (Word, Excel, Outlook)
FAQs
What Makes a Good Front Desk Representative?
The person working at the front desk has excellent communication skills because they interact with customers, employees, and vendors every day. They also have excellent interpersonal skills that allow them to collaborate and provide and receive criticism.
How Does a Front Desk Representative Work?
Every day, the front desk representative assists customers and visitors at the business. Additionally, they interact with various vendors and delivery services since they sign for packages and supply orders.
It is possible for a Front Desk Representative to directly report to an Office Manager for skeptics or a small business owner.
Conclusion
The medical field offers many exciting career opportunities for those interested in working with patients and medical staff. A medical front desk job is an excellent way to gain experience and knowledge within the medical industry.
They provide essential support services to patients and other healthcare providers. If you're looking for a challenging yet rewarding career, consider applying for a medical receptionist position today!
Explore All
Write Job Descriptions Articles