Crafting an effective medical scheduler job description requires experience, technical understanding and the ability to write in a manner that resonates with prospective candidates. This array of requirements means many recruiters find it hard to crack.
This article explains the duties and responsibilities of medical schedulers. In addition, we offer you well-written examples that can guide you any time you need to write a medical scheduler job description.
What Are the Duties and Responsibilities of a Medical Scheduler?
A medical scheduler is a critical member of any healthcare organization. They are responsible for the scheduling and coordination of appointments, procedures, tests and other visits within the hospital or clinic setting. The duties and responsibilities of a medical scheduler require strong organizational skills, attention to detail, multitasking abilities and communication expertise.
Managing Patient Appointment
The primary responsibility of a medical scheduler is to manage patient appointment requests and ensure timely follow-up with patients prior to their scheduled visit. This includes verifying insurance coverage information, gathering additional data as needed, and coordinating and confirming transport services when necessary.
They also need to ensure that all relevant information is accurate in the system. Medical schedulers must also work closely with physicians, nurses, and other staff members to coordinate resources and schedule multiple appointments accurately.
Managing the Billing Process
Another important duty of a medical scheduler is to manage the billing process. This requires an understanding of the different types of health insurance plans, how they interact, and the payment options each provider accepts.
The ability to explain these details to patients is essential for the successful management of this part of the job. Additionally, medical schedulers must have knowledge of coding systems and be able to generate bills quickly and efficiently.
Maintaining Records for Compliance
Medical schedulers must also maintain accurate records for compliance with federal regulations such as HIPAA. This includes verbal and written conversations between the patient, family, physician and office staff.
They also keep detailed notes on changes in schedules or cancellations and follow up with referrals where appropriate. Medical schedulers should possess excellent problem-solving capabilities in order to address any potential conflicts that arise during the appointment booking process.
In addition to the core duties above, medical schedulers need to stay abreast of industry trends. Doing this allows them to remain competitive in their field. By attending conferences and seminars and networking with others in the industry, medical schedulers can keep current on changing policies and procedures. At the same time, they will be able to further their professional development.
Medical Scheduler Job Description Samples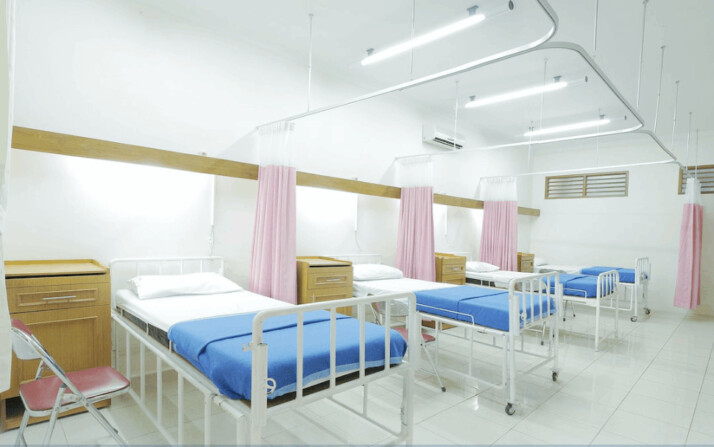 If you need practical help writing a job description for a medical scheduler role, you're at the right place. We have some examples for you.
Sample 1
We are looking for an experienced Medical Scheduler to join our team. The ideal candidate should have a good understanding of medical terminology and possess at least a High School Diploma or GED.
Responsibilities include:
Coordinating patient appointments in a busy medical office setting
Answering calls and responding to inquiries promptly
Utilizing scheduling software accurately and efficiently
Collecting demographic information from patients
Verifying insurance coverage when necessary
Collaborating with other departments to ensure the accuracy of records
Working within established guidelines to maximize efficiency
Qualifications:
Proven experience as a Medical Scheduler in a similar role
Excellent verbal communication skills
Knowledgeable about basic medical terminology and procedures
Ability to multitask and prioritize tasks efficiently
Aptitude for problem-solving and conflict resolution
Skilled at creating excellent customer service experiences
High school diploma or equivalent (GED)
Sample 2
We are looking for an experienced and reliable Medical Scheduler to join our team. In this role, you will be responsible for scheduling patient appointments, answering inquiries regarding appointments, and providing general information about the office's services.
To succeed in this position, you must possess excellent communication skills as well as a good understanding of medical terminology.
The ideal candidate should have prior experience working in a medical office and familiarity with computer-based appointment software. You must be able to work independently and ensure that all operations run smoothly and efficiently. Additionally, the ability to multitask and handle multiple tasks simultaneously is also essential.
Responsibilities:
Schedule patient appointments on behalf of the healthcare team
Answer telephone calls and respond to inquiries regarding patients' appointments
Provide information about the office's services and procedures
Utilize computer-based scheduling systems to book patient visits accurately and promptly
Resolve customer issues and follow up on missed appointments
Follow office protocols at all times
Qualifications:
High school diploma or GED
Prior experience working in a medical office environment
Good knowledge of medical terminology
Proficiency in using computer-based scheduling software
Excellent interpersonal and communication skills
Ability to multitask and manage multiple priorities efficiently
Final Thoughts
A medical scheduler sees to the smooth running of the scheduling process of a hospital. It is best to write the job description for this role in a clear and concise manner like the ones above. It makes the hiring process easier, as applicants can easily know what is expected of them.
Explore All
Write Job Descriptions Articles