An office administrator is the backbone of any organization. They are responsible for ensuring that everything runs smoothly. They are the go-to person for all administrative tasks, including managing schedules and coordinating meetings.
One of the main reasons why organizations need an office administrator is to keep things organized. A great office administrator job description is essential for any organization. Writing the perfect job description is crucial for attracting and hiring top talent. The office administrator job description sample in this article will guide your writing.
A well-written job description helps to ensure that the best office administrator is hired for the job. It also helps to establish clear expectations and goals for the role. This generally increases productivity in any organization.
This article discusses all you need to know about an office administrator job description.
Who is an Office Administrator?
An office administrator is a person responsible for managing an office. The individual is typically responsible for carrying out the day-to-day organizational tasks. This may include managing schedules, arranging meetings, handling correspondence, and managing records.
Duties of an Office Administrator
The duties of an office administrator vary depending on the size and type of organization they work. Some of their duties include:
Managing schedules and appointments.
Responding to emails and phone calls and drafting and sending out letters, memos, and other communications.
Supervising other team members and sharing responsibilities to maximize production.
Organizing and maintaining records like financial records, employee records, and client records.
Tracking and monitoring expenses, preparing reports, and identifying opportunities to reduce costs.
Helping team members with tasks and projects.
Providing guidance and direction to new employees.
Scheduling travel plans for the management if needed.
Providing support generally with any needs or issues in the office.
Qualifications and Skills of an Office Administrator
There are several qualifications and skills an office administrator must possess. These include:
Strong organizational skills and attention to detail.
Good writing and speaking communication skills.
Leadership skills.
Problem-solving abilities.
Proficiency in Microsoft Office and other common office software.
Interpersonal skills.
Ability to multitask and work under pressure.
Knowledge of office equipment and supplies management.
Ability to budget and manage finance.
Ability to handle confidential information with discretion.
Customer service skills.
Salary Expectation of Office Administrator
The hourly wage for an office administrator can vary based on several factors. These factors include the level of experience, education, the specific industry in which they work, education, and location. An office administrator may generally earn an hourly wage of $15 to $25 per hour.
Educational Requirements of an Office Administrator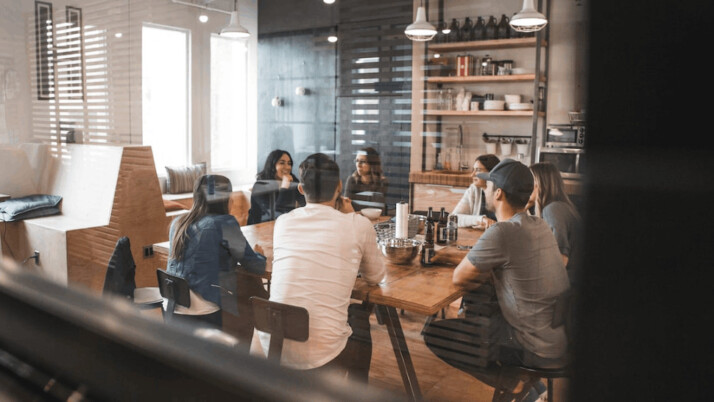 An office administrator typically does not need a specific degree or certification but needs to have at least a high school diploma.
A degree or certification in a related field, such as business administration or office management, might be helpful. Some organizations may require office administrators to have certifications. This may include Certified Administrative Professional (CAP) credential offered by the International Association of Administrative Professionals (IAAP).
Generally, the educational requirements depend on the employer.
Experience needed for an Office Administrator
This depends on the hiring organization. However, most employers prefer candidates with prior knowledge of office duties. Working in roles similar to office administrators, such as receptionist or administrative assistant, may also give one an edge.
Office Administrator Job Description Sample
Crafting the perfect job description is crucial to hiring qualified candidates. A well-written description also helps communicate the expectations and duties of the office administrator job role.
Consider the following examples when writing an office administrator job description.
Sample 1
Job Description
We seek an experienced Office Administrator to join our team. The administrator must provide efficient, organized assistance to the daily operations of our office. The ideal candidate is someone with strong organizational skills, attention to detail, and excellent communication abilities. This role requires a dynamic individual with a creative mindset. You must be able to adapt to new challenges and evolving tasks.
Duties & Responsibilities
Handle administrative requests. This includes filing paperwork, drafting documents, processing expense reports, managing incoming mail and emails, creating meeting agendas, and organizing office supplies.
Assist in the day-to-day activities of the organization. This includes customer service, scheduling appointments, maintaining databases, and researching solutions.
Coordinate logistics related to events, travel arrangements, conferences, etc.
Support other staff by taking on ad hoc projects that fall within the scope of the office administrator job description.
Respond to inquiries from clients promptly.
Maintain confidentiality with sensitive company information.
Qualifications & Skills
Bachelor's degree or equivalent experience preferred.
Proven record of successful administrative experience.
Excellent written and verbal communication skills.
Ability to multitask and prioritize effectively.
Strong interpersonal skills and a high level of discretion when handling confidential information.
Proficiency in Microsoft Office Suite (Word, Excel, PowerPoint) and other relevant software applications.
Familiarity with basic accounting concepts and principles is desired but not required.
This position offers competitive pay commensurate with experience and potential for growth. Please send your resume alongside a cover letter outlining why you believe you would be an asset to this position. We look forward to hearing from you!
Sample 2
Job Title: Office Administrator
Department: Administration
Reports To: Management
Job Summary
The office administrator will provide essential support to the organization and its staff. He/she is responsible for maintaining efficient administrative operations and ensuring that projects are completed on time. He/she must also provide top-notch customer service to clients and visitors. This person must be highly organized with exceptional communication skills and demonstrate attention to detail.
Duties & Responsibilities
Greet customers and visitors warmly and direct them appropriately.
Maintain filing systems, both digital and hard copy; organize documents as necessary.
Conduct research and compile reports on assigned topics.
Fulfill data entry requirements into various programs; ensure accuracy of information.
Answer telephone calls, screen callers, take messages, and return calls promptly.
Organize meetings; schedule appointments.
Develop presentations, spreadsheets, and other documents utilizing appropriate software.
Assist management in developing procedures and policies.
Complete special projects as assigned by management.
Ensure security protocols are followed.
Carry out any other duties requested by management or delegated supervisors.
Skills & Qualifications
Bachelor's degree in business administration, office management, or related field preferred.
Excellent organizational, time management, and problem-solving abilities.
Proficiency in MS Office Suite (Word, Excel, PowerPoint).
Able to work independently as well as part of a team.
Exceptional verbal and written communication skills.
Strong interpersonal skills, able to establish effective relationships with all levels of personnel.
A keen eye for detail and accuracy.
Able to maintain confidential information with discretion.
If you have what it takes to work with our organization, kindly send your application to organization@yahoo.com.
Sample 3
Office Administrator
We seek a highly organized and passionate Office Administrator to join our team. This position is critical in managing the daily operations of our office, so we need someone with excellent communication skills. Great attention to detail and an understanding of how our organization works are also required. The ideal candidate should also be self-motivated with strong problem-solving skills.
The Office Administrator will provide administrative support to all departments within the organization. They will also coordinate day-to-day operations, including filing paperwork, answering phones, organizing meetings, and preparing invoices. They must also manage budgets, develop project plans, order supplies, and communicate with vendors. In addition, they will ensure that all safety regulations are followed at all times.
Duties & Responsibilities
Maintain up-to-date knowledge of all office policies and procedures.
Ensure proper functioning of office equipment (e.g., computers, printers, etc.)
Handle customer inquiries via phone or email and address any issues.
Manage calendars and coordinate travel arrangements.
Prepare reports and presentations as required.
Create and update databases.
Coordinate events such as conferences and training.
Monitor inventory levels of office supplies and order new items as needed.
Organize meeting agendas, compile information packets, and make necessary meeting arrangements.
Take minutes during meetings.
Perform other related duties as assigned.
Qualifications & Skills
High school diploma or equivalent; degree in business administration preferred.
Proven experience as an office administrator or similar role.
Excellent organizational and multitasking abilities.
Knowledge of basic bookkeeping principles.
Proficient in Microsoft Office Suite.
Exceptional written and verbal communication skills.
Discretion of confidential materials and data entry accuracy.
Aptitude for problem-solving and troubleshooting.
Ability to work independently and in a team.
Please send your resume and cover letter to organizationhr@yahoo.com if you have the relevant skills and qualifications we need.
Wrapping Up
An office administrator performs every clerical task in the office. To ensure productivity, hiring qualified office administrators is important. The job description is the avenue to communicate the exact skills and qualifications you are looking to hire. A great job description also helps to draw top talents to your office.
This article has provided relevant office administrator job description sample to guide you in writing a great job description.
Explore All
Write Job Descriptions Articles