Office jobs are normally more like entry-level positions, so job requirements should be appropriate for someone just starting out in an administrative career. As a result, the job description should be clear and concise.
This article contains examples of office job descriptions for office assistants. In the end, you should be able to find an office aide job description you can use.
Who Is an Office Assistant?
An office assistant is an individual tasked with providing administrative support to the staff of a business or organization. Typically, they are responsible for managing and organizing paperwork, running errands, answering phones, dealing with customers, filing documents, processing payments, and scheduling appointments.
They may also be called upon to take care of basic accounting tasks and provide general customer service assistance. Office assistants can typically be found working in busy offices with a high demand for clerical work.
A successful office assistant should possess excellent organizational skills and have the ability to prioritize tasks efficiently. The job often requires attention to detail and being able to complete projects on time.
An office assistant must be knowledgeable about modern technology and comfortable using computer programs such as Microsoft Office Suite. Strong communication skills and the capacity to multitask are also essential qualities for this position.
Above all, an ideal office assistant needs to be flexible and willing to tackle any task. Depending on the company's size and type of industry, they may be asked to perform duties outside their normal scope of work.
From taking notes at meetings to ordering office supplies, they must maintain professionalism while carrying out these extra tasks. Ultimately, office assistants play a crucial role in keeping businesses functioning smoothly and ensuring daily operations run without hiccups.
Examples of Office Job Descriptions
There isn't a better way to learn than through examples. This is why we've dedicated this section of the article to providing examples of office assistant job descriptions.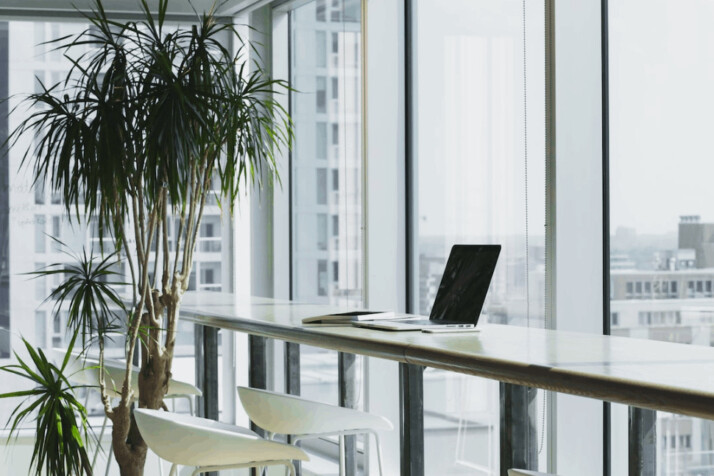 Office Aide Job Description 1
We are looking for an experienced Office Manager to join our team! The successful candidate will have strong writing and administrative assistant skills. In addition, we expect the candidate to have the ability to assist with a variety of tasks in accordance with established policies and procedures.
Primary responsibilities include:
Writing memos, emails, reports and other documents
Assisting with customer inquiries, correspondence and contracts
Establishing filing systems for electronic files
Updating databases and maintaining organized records
Scheduling meetings, appointments and travel arrangements
Qualifications should include the following:
At least 2+ years of office management experience
Proven organizational and multitasking abilities
Superior written communication skills
Excellent attention to detail
Proficiency in Microsoft Office suite
Ability to work effectively independently and in a team environment
Office Aide Job Description 2
We are looking for an experienced Office Aide to assist with professional office management in our organization. The successful candidate will be responsible for greeting visitors, directing them to the appropriate areas, and managing reception tasks. In addition, the candidate will coordinate daily activities such as maintaining accurate records and filing documents.
The ideal candidate should possess excellent communication skills and a courteous manner. They must have strong organizational abilities and the ability to accord priority to multiple projects in order to meet deadlines. Qualified applicants should also demonstrate familiarity with general clerical procedures, as well as knowledge of computer software programs such as MS Word and Excel.
If you are highly organized, able to multitask efficiently, and excel in providing exceptional customer service, we would love to hear from you.
Final Thoughts
With job titles becoming debased and fluid, the more important it is to have clear job descriptions. This is why it is important for employers to be clear and concise when writing office job descriptions. The examples above can help you get started and serve as templates for you to write great office job descriptions.
Explore All
Write Job Descriptions Articles