Need help crafting an Online Community Manager job description? We've got you!
Online Community Managers are key drivers of a company's growth. And with the raging demand for these experts, companies are beginning to understand the essence of a healthy online community for company growth.
As online engagement masterminds, they build a loyal community around your brand to improve lead retention and generate new leads.
How do you write the perfect job description to hire these individuals?
First, you need to understand the primary responsibilities of a Community Manager and the gap they will fill in your company. This informs your job description and tailors it to your organization's needs.
In this post, we'll delve into the responsibilities of a Community Manager and provide samples to help you draft better job postings!
Who Is An Online Community Manager?
An Online Community Manager is a professional who connects with and establishes a connection with online communities. Simply put, they cultivate and manage leads to drive business growth.
Although their duty varies depending on the organization, Online Community Managers generally create interactive spaces and manage social media campaigns. They speak at conferences, engage with reporters, plan and execute events, and handle other tasks or projects assigned by the organization.
An Online Community Manager is often invested in the activities of the communities they manage. They are always looking for ways to improve social media content. Essentially, they help companies connect with their clients personally, get feedback, develop loyal brand customers, and build brand advocates.
What Are The Duties Of An Online Community Manager?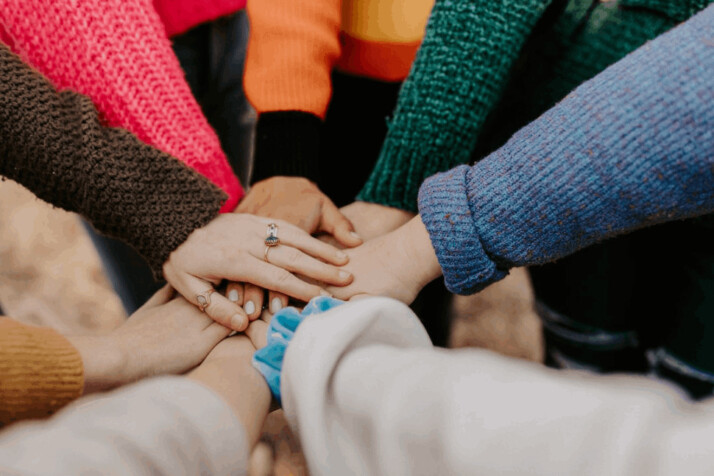 1. Foster relationships with online community members by engaging in meaningful dialogue and providing valuable insights on the content they post.
2. Monitor user feedback to identify areas for improvement or issues that need resolution.
3. Create original content and share it across multiple platforms to increase visibility and engagement with the online community.
4. Analyze website performance data to inform strategies for optimizing traffic, click-throughs, and conversions.
5. Implement promotional campaigns to drive brand awareness and loyalty among existing users
6. Execute plans to attract new members to the online community.
Sample Templates Online Community Manager Job Description
Sample 1
A talented online Community Manager is needed to join our growing team. To apply, you must have experience cultivating and nurturing an engaged community of users.
You will be responsible for leveraging users' feedback for improvements and product development effectively. Moreover, you should possess excellent interpersonal skills and articulate a vision for the organization's future.
You must also be skilled in modern digital marketing techniques, SEO principles, and best practices for social media engagement.
This role also requires creativity, enthusiasm, and the ability to create exciting content that appeals to potential customers and increases brand loyalty. Finally, as an applicant, you must have a knack for solving complex problems and managing customer relationships.
Feel free to apply if you fit this description!
Sample 2
A typical online community manager is a unique mix of technical prowess, business acumen, and natural charisma. You should have an in-depth knowledge of the digital landscape, understand how to build relationships, and create an engaging user atmosphere.
As an applicant, you should be experienced in developing strategies for customer service, social media management, and content creation.
The job responsibilities include
Developing customer engagement initiatives and programs that attract customers from various backgrounds.
Establishing positive relationships with customers by providing stellar customer service.
Building a presence on social media platforms, such as Facebook, Twitter, Instagram, YouTube, etc.
Creating valuable content and utilizing SEO tactics to maximize organic growth.
Monitoring posts and responding promptly to feedback and comments.
Collaborating with marketing teams to coordinate campaigns and promotions.
Analyzing key metrics to measure success and identify areas of improvement.
Maintaining updated records of customer interactions.
Engendering trust among members of the online community.
Are you our TYPICAL candidate? We can't wait to hear from you!
Final Words
Hiring professionals takes a lot of time and effort– Online Community Manager is no exception.
Drafting a great Online Community Manager Job Description could be a hassle. But in the long run, it will be worthwhile. Especially when you hire a candidate that shoots your online community engagements to an all-time high!
So, if you want to fill this position with the right candidate, craft a job listing that sets you apart!
Explore All
Write Job Descriptions Articles