An operations executive manages the daily activities of a company. They play a significant role in amplifying an organization's productivity, success, and overall longevity.
As a result, competence is integral to managing this position successfully. Operations executives can only perform business activities productively when skilled.
That leaves us with one question: how do you hire a talented professional?
First, you must write the best operations executive job description.
In this article, we'll evaluate the responsibilities of an operations executive to help you understand the role better. And we'll provide a job description sample to boost your chances of hiring skilled talent.
Ready to explore all the details? Let's get down to business.
Who Is A Operations Executive?
An operations executive oversees the day-to-day operations of a business, ranging from accounting and finance to inventory management.
They are responsible for setting goals, developing strategies, and ensuring efficient and effective workflow processes across all departments.
This role often requires them to have an extensive understanding of organizational dynamics and problem-solving skills.
Additionally, operations executives must possess strong communication skills to effectively manage teams and establish relationships with vendors, partners, and stakeholders.
Duties And Responsibilities Of An Operations Executive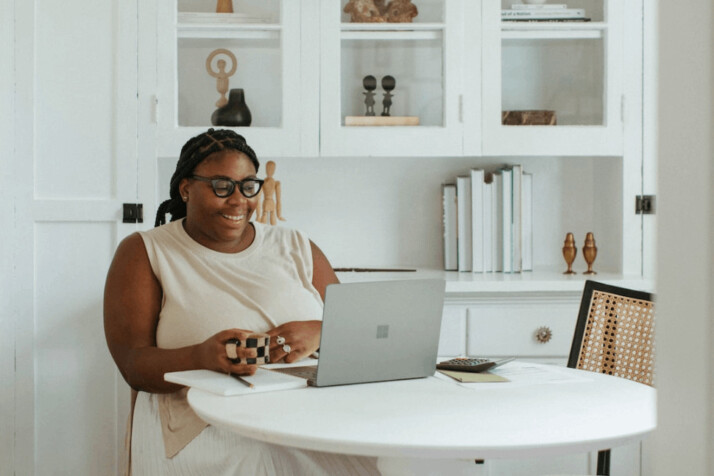 Working as an operation executive come with the following responsibilities.
Oversee and coordinate daily operations to ensure organizational effectiveness and efficiency.
Formulate policies, procedures, and strategies about operations to drive business objectives.
Monitor team performance, progress, and KPIs.
Manage all operations-related processes, including recruitment, budgeting, training, and resource allocation.
Generate reports that provide insight into current trends.
Strategize ways to optimize productivity and mitigate risks.
Appraise employees' work performances to identify improvement areas.
Devise mechanisms for motivating personnel and increasing their morale.
Work collaboratively with other departments to establish effective communicatory channels and maintain a fluid workflow.
Resolve operational issues by troubleshooting problems and developing creative solutions.
Orchestrate innovative ideas to capitalize on market opportunities and develop new services.
Operations Executive Job Description Templates
Sample 1
We seek an Operations Executive with extensive experience to join our team. This is a unique opportunity for someone passionate about impacting their organization positively through operational excellence and customer service.
Job Brief:
You should be capable of managing day-to-day operations while strategizing long-term plans to reach company objectives. A competent professional will oversee various departments and ensure effective communication between them. Ultimately, you should strive towards improving operational performance to maximize customer satisfaction.
A successful Operations Executive will:
Analyze and improve existing processes to increase efficiency in daily operations.
Monitor workflows to ensure all deadlines are met and quality standards are consistently maintained.
Collaborate effectively with other departments and stakeholders to ensure that customer requirements are satisfied.
Develop strategies and plans to drive efficiencies across all aspects of the operation.
Track KPIs (Key Performance Indicators) for crucial performance areas
Requirements:
Earned a degree in Business Administration or a related field.
5+ years of operations management experience.
Proven track record of leading teams to success.
Strong financial acumen.
Ability to develop innovative solutions to complex challenges.
Excellent organizational, interpersonal, analytical, and problem-solving skills.
Salary: $80K – $90K + bonus/incentive opportunities
Sample 2
We would love to hire a passionate and experienced Operations Executive to join our team. You should have extensive knowledge in project management, process improvement, people management, and customer service.
Job Brief:
The Operations Executive is responsible for managing the operational aspects of the organization. You will organize processes, procedures, workflow, staff, systems, and other resources. You must also ensure that the business runs efficiently while maintaining compliance with all regulations.
Skills & Requirements:
Earned a Bachelor's degree in Business Administration or equivalent experience.
6+ years experience in operations management/leadership role.
Excellent communication, organization, and coordination skills.
Proficiency with MS Office Suite (Word, Excel, PowerPoint) and Google Apps (Gmail, Sheets).
Ability to develop and implement process improvement methods.
Knowledge of budgeting and financial analysis techniques.
Proficient at multitasking and handling multiple projects simultaneously.
Strong attention to detail and accuracy.
Proven track record of excellent customer service.
Salary:
Competitive salary commensurate with experience.
Wrapping up
If you need to hire an operations executive for your company, this job description template is for you.
It will give you a valuable snapshot of how to write an excellent operations executive job description. To hire a suitable candidate, ensure you customize the job listing to suit your needs!
Remember, the role of an operations executive is critical to your company's success. Making the right hiring decision is sacrosanct.
Explore All
Write Job Descriptions Articles