Wondering what to include in your operations management job descriptions? You've come to the right place.
For starters, the Operations Manager's role is to implement the right procedures and practices across the organization.
This blog will analyze an operations manager's duties, responsibilities, and tasks. And show you how to write a stellar Operations Management job description.
Let's get started with the question of the century:
Who is an operations manager?
An operations manager is responsible for the day-to-day operations of a company. Their primary function is to drive efficiency by utilizing the facility's assets, standardized processes, and achieving the company's business targets.
An Operations Manager formulates strategies, improves performance, procures resources, and secures compliance.
Most companies rely on their operations managers to closely supervise a business work process because they possess strong leadership and management skills.
Now, what other skill sets an operations manager apart?
What skills are required to work as an operations manager?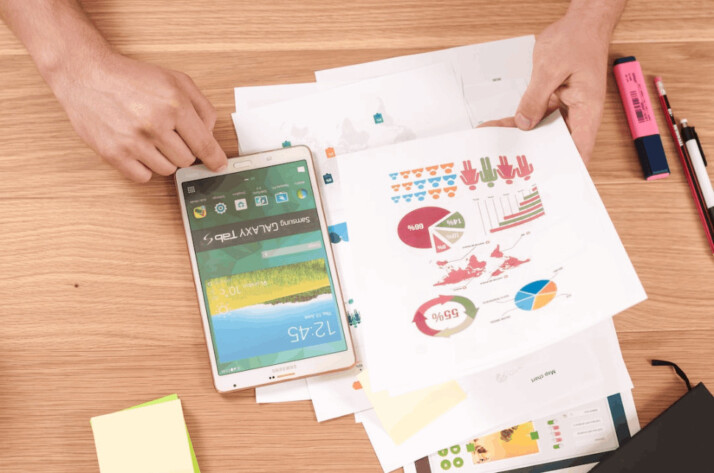 Being an operations manager requires skills in management and the following:
Ability to oversee budgeting, reporting, planning, and auditing.
The ability to address problems and opportunities within the company.
Understanding of legal and regulatory requirements.
Creating alliances with other organizations.
Communication skills.
Experience in operations and leadership roles.
Roles Of An Operations Manager
Operations management job descriptions vary according to the company, industry, and location. Operational management responsibilities generally include planning and executing the firm's day-to-day activities. Here's a breakdown of an operation manager's role in a company:
Organizing Events.
An operations manager oversees events to drive maximum staff motivation and engagement.
Quality Control Checks
They have to check and manage problems in the company's supply chain. This aims to ensure the services or products meet the necessary criteria. Simply put, operation managers evaluate the customer's needs and offer quality control checks.
Establishing and Monitoring Employee Schedules
People, operations, and everything regarding employees is the operations manager's responsibility. Consequently, they set schedules as needed to drive active participation and proactiveness.
Automation of Tasks
An operation manager always seeks to simplify tasks by providing tools to automate repetitious tasks.
Establishing Corporate Guidelines
A company with firm, but flexible guidelines are bound to be progressive. As a result, operation managers act as agents of progress by providing corporate policies and making changes when needed.
Operations Management Job Descriptions Sample
A highly skilled and motivated Operations Manager is required to oversee our business' day-to-day operations. The successful candidate will demonstrate an innate ability to evaluate, strategize and implement solutions with poise and confidence.
The ideal applicant should possess excellent organizational skills, problem-solving insight, resourcefulness, and an unwavering commitment to customer satisfaction.
They must communicate effectively with stakeholders, develop goals and objectives, and devise policies and procedures. In addition, the applicant must ensure compliance with regulations and laws, analyze financial data, track progress against milestones, and generate reports as necessary. Knowledge of applicable software applications such as Microsoft Office Suite is equally essential.
Moreover, the selected individual will coordinate teams on multiple levels. The individual is expected to assign responsibilities for tasks and projects, track performance metrics, provide feedback, and coach employees to succeed.
We need individuals who can improve collaboration between departments, mitigate conflicts, and proactively address potential bottlenecks or inefficiencies.
Finally, this role requires someone who can think critically, pay attention to detail, stay organized under pressure, and manage their time efficiently. An ambitious personality, resilient tenacity, and superior leadership skills further improve your chances of getting this job.
Required Qualifications And Skills
Strong leadership skills in budgeting and oversight.
Delegate responsibilities while maintaining administrative control over branch operations and customer service.
Knowledge of business productivity software and an aptitude for learning new applications.
Professional knowledge of conflict resolution and business negotiation.
Knowledge of management software programs, including QuickBooks and CenterPoint Payroll.
Several years of experience reporting on financials and accounts.
Ability to communicate in one or multiple languages.
You need to possess strong IT skills, including database development.
Conclusion.
An operations manager is expected to build an understanding of the business, its culture, and its values. Employing an operations manager with excellent management skills starts with writing the most relevant operations management job descriptions.
That's where INK comes in. With this intuitive AI writing tool, you can easily create a personalized job description in record time. Try INK today!
Explore All
Write Job Descriptions Articles