A personal executive assistant is an important personality in every business environment. They are vital members of the executive team, responsible for helping to keep the business running smoothly and efficiently.
The primary role of a personal executive assistant is to serve as the right-hand person to a high-level executive. Executive assistants handle a wide range of administrative and personal tasks. When looking to employ an executive assistant, a personal executive assistant job description is usually written. The job description highlights all the necessary details of the position.
It is essential to take the time in writing a detailed job description. This will ensure that the job candidate has a clear understanding of the role's duties and responsibilities. This article will guide you on writing the perfect personal executive assistant job description.
Who is a Personal Executive Assistant?
A personal executive assistant is a professional who provides administrative and secretarial support to an executive. They also perform clerical duties for other senior executives or organizational staff.
Roles of a Personal Executive Assistant
The roles of a personal executive assistant can vary depending on the specific needs of the executive and the organization. However, the general roles include:
Managing calendars and scheduling appointments.
Arranging travel and accommodations.
Organizing and maintaining files and documents.
Preparing reports, presentations, and correspondence.
Answering and screening phone calls.
Providing general support to visitors.
Handling confidential information with discretion.
Assisting with the planning and coordination of meetings and events.
Managing budgets and expenses.
Performing research and gathering information as needed.
Acting as a liaison between the executive and other staff members or external parties.
Assisting with the supervision of other administrative staff, if applicable.
Handling special projects or taking on additional duties as needed.
Skills Required for a Personal Executive Assistant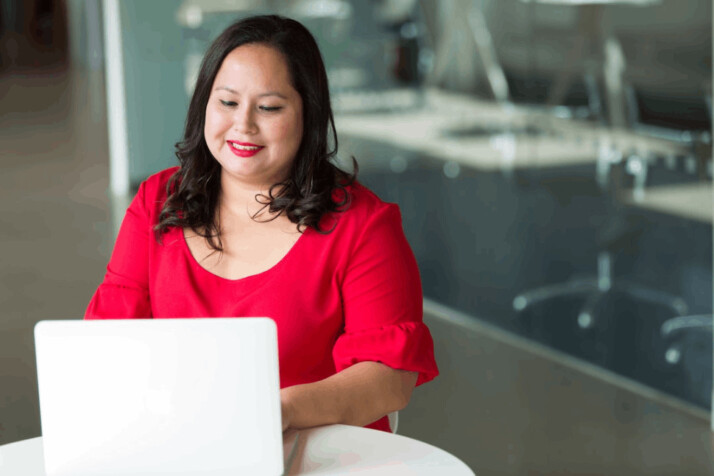 Several skills are essential for an executive assistant to possess:
Effective communication skills.
Strong organizational skills.
Attention to detail.
Ability to adapt to changing circumstances.
Knowledge of a variety of software and technology tools.
Ability to maintain confidentiality and handle sensitive situations with discretion.
Problem-solving capabilities.
Time management skills.
Great customer service
Salary Expectations for Personal Executive Assistants
Hourly rate ranges from $13-25 depending on many factors. These factors include the individual's level of education and experience, the location of the job, and the specific industry.
Educational Requirements for Personal Executive Assistants
There is no specific educational requirement for an executive assistant. Some personal executive assistants might possess a high school diploma. However, for personal executive assistants in top organizations, a Bachelor's or Associate's degree is needed.
Some common fields of study for executive assistants include business administration, office management, and communication. Some executive assistants may also pursue a certification. Like the Certified Professional Secretary (CPS) or the Certified Administrative Professional (CAP) designation, to demonstrate their skills and knowledge in the field.
Experience Requirement for Personal Executive Assistant
Experience requirements for executive assistants can vary depending on the employer and the specific job duties.
Some employers may be willing to hire entry-level candidates with no prior experience. In contrast, others may prefer to hire candidates with several years of experience in an administrative or executive assistant role.
Personal Executive Assistant Job Description
Example 1
Job Description
A successful executive assistant is a highly organized professional with exceptional problem-solving and communication skills. They must have strong interpersonal abilities to manage the daily needs of their employers effectively. They must also be willing to take on various responsibilities to keep an organization running smoothly. We are looking for someone who can prioritize tasks and handle multiple demands without compromising quality.
Qualifications & Responsibilities
A minimum of 5 years of experience in a related field.
Familiarity with Microsoft Office Suite and other software programs.
Excellent written and verbal communication skills.
Ability to work independently and in a team environment.
Experience developing and maintaining reports and presentations.
Ability to multitask and prioritize duties efficiently.
Meticulous attention to detail when creating documents or completing projects.
Manage calendars, schedule appointments, and make travel arrangements.
Greet visitors and ensure they're taken care of following company protocol.
Handle incoming calls, emails, mail, and faxes.
Assist with the coordination of office events and activities.
Order supplies, maintain filing systems, and perform other administrative tasks.
Develop creative solutions to problems that arise throughout the day.
Liaise with external clients and vendors on behalf of senior management.
Provide support to the management staff on projects and initiatives
The ideal candidate should have the ability to stay organized while working under pressure. He/she should have superior time management capabilities, good problem-solving skills, an excellent customer service attitude, and the drive to succeed.
If you possess these qualities and meet all the requirements listed above, we look forward to hearing from you!
Example 2
Job Title: Personal Executive Assistant
Are you an organized, ambitious individual looking for a fulfilling career as an executive assistant? We're searching for someone highly skilled and passionate about assisting top-level executives with their day-to-day responsibilities. Our ideal candidate has great interpersonal skills, excels at multitasking, and has exceptional organizational capabilities. If this sounds like the perfect job for you, keep reading!
Duties & Responsibilities
The main responsibility of the executive assistant is to provide high-quality support to senior-level executives in our organization.
This includes managing calendars, scheduling meetings, preparing meeting materials and presentations. Also, researching topics, taking minutes, making travel arrangements, handling inquiries from customers and other departments.
As an executive assistant, you must be able to respond quickly and accurately to requests from both internal and external stakeholders. Additionally, you will be required to stay up-to-date on industry trends and communicate any changes that may affect the company.
Skills & Qualifications
A minimum of 3 years of relevant experience in an executive assistant role.
Familiarity with office management software (e.g., MS Office).
Excellent written and verbal communication skills.
Proven ability to multitask efficiently and prioritize tasks accordingly.
High level of attention to detail and accuracy.
Exceptional problem-solving and analytical skills.
Strong organizational skills.
A proactive attitude and willingness to take initiative.
Ability to be confidential when dealing with sensitive information
We would like to hear from you if you are qualified for this position and believe that you would make an excellent executive assistant. Please submit your application today for consideration!
Wrapping Up
A personal executive assistant is vital for every executive. They are the gatekeepers, the problem-solvers, and the all-around go-to person. Take the time to craft a job description that truly reflects the importance of this role. Writing a proper job description will ensure you attract and hire the perfect fit for the role.
Explore All
Write Job Descriptions Articles