Meticulous job descriptions are the cornerstone of a successful recruitment strategy in any field, but they are especially critical for pharmacist positions. Crafting an effective pharmacy job description requires an adept writer to express their requirements in a way that appeals to potential hires.
At the same time, they must stay within the boundaries of legal compliance. As such, writing such postings necessitates utilizing language that conveys both precision and emotion to attract a diverse array of qualified applicants.
Furthermore, there must be detailed information regarding the skill set sought after in potential employees.
Pharmacy Job Description Templates
We have compiled some well-written examples for you. Look through and select the pharmacy job description that works best for you.
Template 1
We are looking for an experienced pharmacist to dispense medications and provide expert advice in our pharmacy. The ideal candidate should have a comprehensive understanding of drug interactions, common dosages, and other pharmaceutical-related concepts. This position requires the ability to use specialized equipment with accuracy and ensure all prescriptions are filled properly. A successful pharmacist must be highly organized, possess excellent communication skills, and demonstrate utmost professionalism when working with clients and fellow pharmacists. They must also maintain accurate records and follow applicable laws related to the dispensing of drugs. Our ideal candidate will need to quickly assess patient needs, advise on treatments, and collaborate with physicians as needed.
The right individual should be able to exercise sound judgment, remain calm under pressure, and manage workloads efficiently. We expect them to remain current on new developments in the field while upholding company policies. Additionally, they will work closely with other staff members and patients to ensure smooth operations at all times. If this sounds like you, please apply today!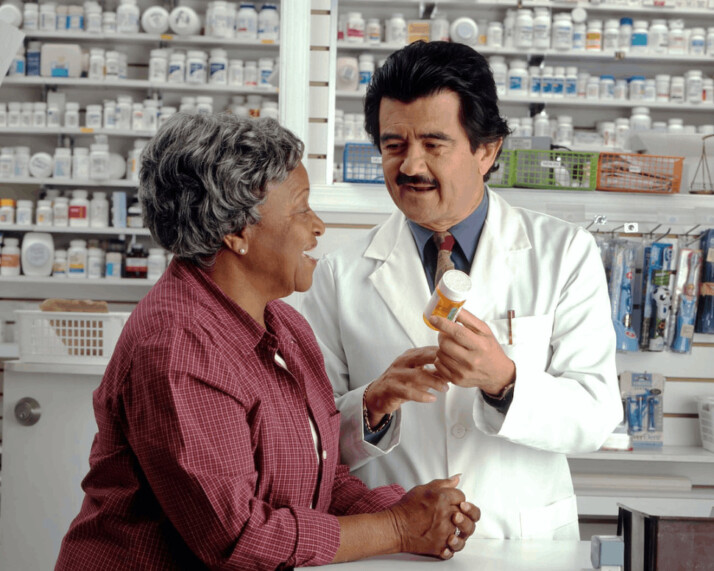 Template 2
We are seeking a professional and experienced pharmacist to dispense medications and offer health advice in our pharmacy. The successful candidate will work with other pharmacists. Such candidates must have extensive knowledge of pharmacological drugs, their uses, therapeutic effects, side effects, interactions, contraindications, and dosage instructions. The pharmacist will need to be proficient in dispensing prescription medications according to medical orders. They should also ensure accuracy and proper documentation for any patient receiving pharmaceuticals from the pharmacy. Additionally, they will need to provide counsel and education on the usage of prescribed drugs and ensure that all relevant information is provided.
A successful pharmacist should possess great communication skills and a keen eye for detail. Furthermore, we are looking for someone who can work with other professionals to enhance the customer service experience. A good understanding of patient needs and an ability to respond quickly to inquiries and requests is essential. The ideal candidate will also help with updating medication profiles as required by law, communicating with physicians regarding prescriptions, and reviewing orders for completeness. This is a full-time position requiring a qualified pharmacist with at least two years of experience working in a retail environment. If you believe you have the necessary qualifications and background, then please apply today!
Template 3
We are looking for an experienced pharmacist to join our team and provide exceptional customer service in our pharmacy. This role involves managing a variety of duties, including the accurate filling of prescriptions and providing medication guidance and advice. The successful applicant will also supervise pharmacy technicians and liaise with doctors, hospitals and other healthcare professionals.
You should be knowledgeable in pharmacology, medicines and drug interactions, as well as up-to-date on all relevant regulations and laws. Your passion for patient care will set you apart from other applicants.
A successful candidate should have a bachelor's degree or higher in Pharmacy or a related field. They should have several years of experience as a pharmacist. You must also possess excellent communication skills, be able to multitask efficiently and effectively manage time to complete tasks within the allotted timeframe. Ideally, you will have previous management experience with staff such as pharmacy technicians.
The ideal candidate must demonstrate exemplary interpersonal skills, with the ability to interact professionally with customers, physicians and other healthcare professionals. Additionally, you must strive to maintain high levels of accuracy when dispensing medications. If you feel confident that you possess these qualities and qualifications, we would love to hear from you!
Final Thoughts
Pharmacists are meant to administer medications to improve their patient's health. This line of work requires individuals with extensive training and experience in patient care. Thus, your pharmacy job descriptionshould outline the qualities you want in your pharmacist.
Explore All
Write Job Descriptions Articles