Your physician assistant job description influences the quality of applications you'll receive while recruiting. Therefore, you need to make it irresistible to top-tier talents. The first tip to writing a better job listing for a physician assistant role is to describe the specific requirements in detail.
But there are more tips to discover in this post.
This article explores the responsibilities of a physician assistant and a fantastic job description sample to help write one accurately.
What Does Being A Physician Assistant Mean?
A physician assistant (PA) provides healthcare services under the supervision of a physician. The services can range from examination to diagnosing and treating patients with various health conditions.
The job also entails assisting physicians in medical procedures, conducting physicals, and administering medications.
Physician Assistants are knowledgeable in anatomy and physiology, pathophysiology, pharmacology, clinical medicine, diagnosis, and treatments.
They are expected to be compassionate, organized, detail-oriented, and have excellent communication skills.
Being a physician assistant requires dedication to unending education. Thus, they keep up-to-date with medical technology advances and pertinent legal requirements for licensure.
Basic Duties Of A Physician Assistant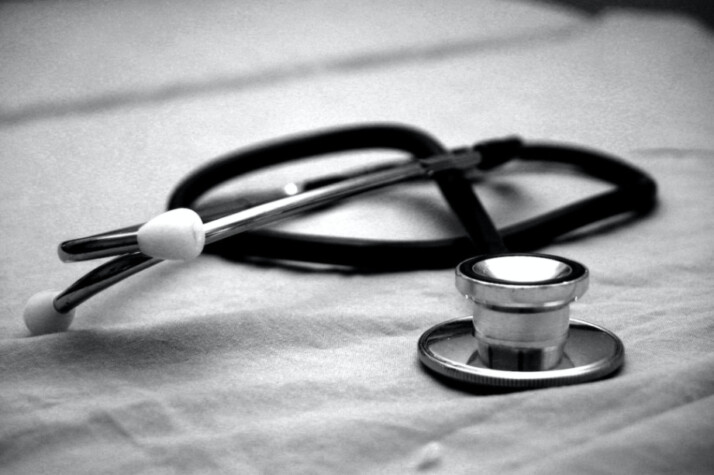 Although the PA job is constantly changing and evolving, they typically focus on patients and render other professional services.
They often assist a physician with their duties. But other times, physician assistants function independently, carrying out patient examinations and procedures. Their duties and responsibilities depend on the specialty. Some primary duties are:
Examining and diagnosing patients.
Physician Assistants are responsible for assessing patient symptoms, conducting physical exams, and ordering necessary tests to diagnose illnesses or injuries.
Prescribing medication
PAs can prescribe medications as long as they work within the parameters of the collaborative practice agreement with the supervising physician.
Counseling patients.
They educate and counsel patients on treatments, preventive care measures, and overall health maintenance.
Collaborating with physicians
Works closely with a physician to coordinate all aspects of patient care, including reviewing lab results and providing treatment plans.
Performing minor procedures
Depending upon state laws and regulations, some physician assistants may be allowed to perform minor surgical procedures such as suturing or casting broken bones.
Crucial Skill For A Physician Assistant.
A vital skill for a physician assistant is the ability to form strong, collaborative relationships with colleagues, patients, and other healthcare professionals.
Primarily, they should be knowledgeable in medical terminology and principles of diagnosis and treatment. Complemented with excellent interpersonal communication skills, these capabilities make a PA a desirable medical accomplice.
Furthermore, they need to assess patient symptoms accurately. PAs also formulate appropriate medical care plans while remaining sensitive to cultural or social needs.
Also, staying ahead of changing medical trends and new technologies helps them boost productivity.
Physician Assistant Job Description Samples
Job Brief:
(Company) is looking for an experienced, knowledgeable Physician Assistant to join our team! This role entails being responsible for assisting physicians with patient care and providing support services in a variety of medical settings.
An admirable applicant will have excellent organizational skills, attention to detail, multitasking, and strong communication abilities.
With your exceptional understanding of clinical principles and evidence-based medicine, you will ensure the highest quality care is provided to all patients.
Duties and Responsibilities:
Assist physicians with diagnosing and treating illnesses, injuries, and other medical conditions.
Examine and evaluate patients, record histories and vital signs.
Assist with minor surgeries, administering immunizations, and setting casts.
Monitor treatment plans prescribed by physicians and provide follow-up care as needed.
Document medical visits in the electronic medical records system.
Counsel and educate patients on healthcare topics.
Coordinate referrals to other specialists or diagnostic testing.
Job Requirements and Qualifications:
Bachelor's degree in Physician Assisting required.
State licensure/certification as a Physician Assistant (PA).
Minimum 5 years experience working in a medical setting as a PA.
Knowledgeable about clinical procedures and protocols.
Excellent critical thinking and problem-solving skills.
Maintaining organization in a stressful environment.
Strong written and verbal communication skills.
Salary: Negotiable
Are you our exceptional talent waiting to be discovered? Send in your resume now!
Wrapping Up
Your hiring plan should be set with intentions to make a positive first impression.
Start by creating a great application physician assistant job description that is acutely aimed at the right talents. This sets your organization up for success.
Explore All
Write Job Descriptions Articles