A PMO job description identifies a PMO's specific skills, the value they contribute to the organization and their expected performance. This article focuses on a PMO job description and a template to follow when crafting your own.
Who is a Project Management Officer?
A project management officer is a professional with the knowledge, skills, and expertise to manage various projects from conception to completion effectively. They have an in-depth understanding of the principles and techniques needed to deliver projects successfully.
Their responsibilities include developing plans and processes, overseeing resources, communicating objectives, monitoring progress, and ensuring quality control.
Project management officers serve as liaisons between stakeholders, providing clear communication channels and effective coordination of activities. They strive to exceed customer expectations by introducing innovation, driving growth initiatives, and solving complex problems.
Primary Duties of a PMO
A PMO, or Project Management Office, oversees projects and ensures that all elements are properly coordinated. The primary duties of a PMO involve;
Guiding project teams
Implementing processes to facilitate timely delivery
Monitoring progress against milestones and goals
Tracking costs to ensure effective utilization of resources
Identifying risks associated with the project and developing strategies to mitigate those risks.
A PMO may provide training on project management best practices and tools and assist in resource allocation and conflict resolution.
Their experience and knowledge can create an environment that promotes successful project completion by leveraging proven methods and techniques.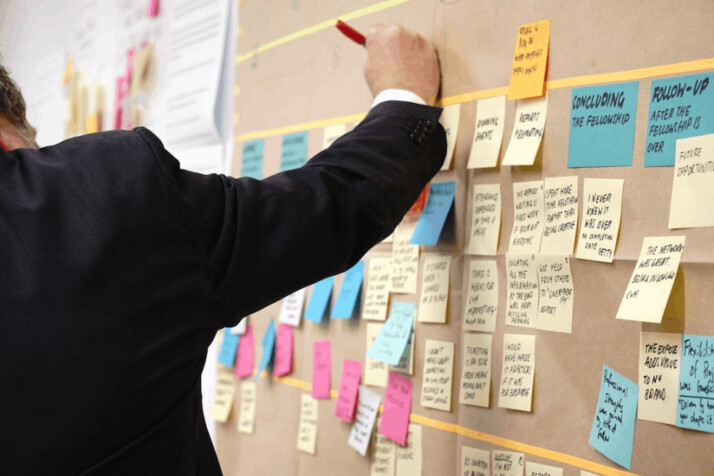 Essential Skills and Qualifications of a Project Management Officer
A project management officer (PMO) should possess many essential skills to succeed in their role. These skills include the following;
Excellent organizational abilities
Strong communication and interpersonal capabilities
Effective problem-solving techniques
Adept project management methodology knowledge
Meticulous attention to detail
Capacity for multitasking and resource optimization.
Furthermore, these skills should be complemented by various qualifications such as relevant work experience, certifications, or accreditations related to the PMO function.
The ideal candidate should have project management software proficiency, customer service aptitude, and familiarity with industry best practices and procedures. Ultimately, having the right blend of talents, attributes, and qualifications will facilitate completing all assigned tasks successfully.
Template: PMO Job Description
Company XYZ is looking for a seasoned and experienced project management officer to help drive successful projects and programs. The right candidate must be able to work with teams, collaborate effectively and make decisions on the-fly, while maintaining an eye for detail.
You will be responsible for developing project plans, managing budgets and timelines, and evaluating risks and potential issues that may arise. Your job duties include coordinating meetings, setting deadlines and goals, overseeing resources, monitoring progress, and ensuring quality control throughout all phases of development. You will also provide ongoing communication between stakeholders to ensure clarity in expectations and a smooth transition from one stage to another.
As PMO, you must advise every one of any project timeline or budget modifications. You must present data accurately in concise reports while adhering to complex protocols and standards. You should also possess exceptional problem-solving skills and experience proffering creative solutions to tackle unexpected challenges.
To succeed in this position, you must have excellent interpersonal and organizational abilities and the capacity to think strategically. Furthermore, it would be beneficial if you had prior experience working in a PMO environment. If you are passionate about driving projects forward and delivering results, we want to hear from you!
Wrapping Up
A PMO job description outlines the primary duties, qualifications, and skills needed to perform the job successfully. To help future employers and clients, ensure you use our PMO job description template. Feel free to tweak it and add or remove sub-tasks to get it right.
Explore All
Write Job Descriptions Articles