A police dispatcher job description is the same for any law enforcement post, although their duties may vary. Unless the dispatcher handles service requests and fills out reports, a dispatcher's duty involves less paperwork.
This article provides a broad overview of what a police dispatcher job description should include and a template to follow while drafting your own.
Who Is a Police Dispatcher?
A police dispatcher is a public safety worker who responds to calls for help by sending police officers and paramedics to the scene.
In life-threatening situations, they must be able to make quick choices by obtaining information from callers and conveying it to personnel on the scene.
To do this effectively, they must have keen observational skills, excellent communication abilities, and extensive knowledge of first-aid procedures and local geography.
Primary Duties of a Police Dispatcher
A Police Dispatcher is primarily responsible for efficiently and expeditiously receiving, recording, dispatching, and disseminating information in a highly demanding environment.
They must quickly make decisions while ensuring the accuracy and completeness of their transmissions. The primary duties include:
Receiving calls from the public and responding to requests with timely and appropriate actions.
Triaging emergencies using sound judgment and knowledge of local resources.
Maintaining contact with officers in the field to obtain information on the status of dispatched personnel or assignments
Coordinating back-up when necessary.
Monitoring police activities by monitoring radio frequencies,
Keeping track of patrol locations, and providing assistance when requested.
Other responsibilities include;
Maintaining incident records via computer database
Inputting reports as needed, submitting regular activity summaries, and maintaining communication logs.
Conducting quality assurance checks on incoming data,
Verifying accuracy and clarity before dispatching units or broadcasting alerts.
Troubleshooting equipment malfunctions or breakdowns to ensure continued operations.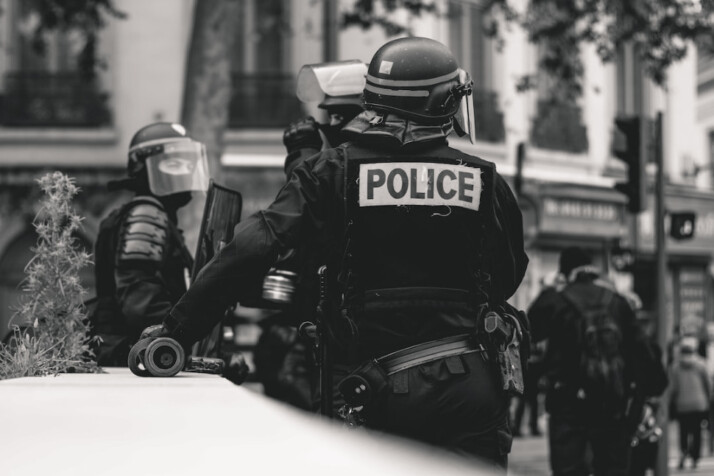 Essential Skills and Qualifications of a Police Dispatcher
A proficient police dispatcher must possess many essential skills and qualifications to excel in the position. Chief among them are exceptional verbal and written communication abilities, as well as excellent problem-solving capabilities and acute attention to detail.
Extensive knowledge of local geography and proper emergency response protocols is paramount for success.
Familiarity with computer systems and the ability to remain calm and composed under pressure is also required.
Experience working in law enforcement or emergency services can be highly beneficial.
Vital attributes – unwavering integrity, compassion, and professionalism – enable dispatchers to manage life-threatening situations with poise and precision effectively.
Template: Police Dispatcher Job Description
Company XYZ requires an experienced and highly organized Police Dispatcher to manage daily communication with law enforcement personnel. The selected applicant will provide correct information, respond rapidly to emergencies, document events, and comfort distressed callers.
The ideal candidate should possess excellent interpersonal skills, the capacity to multitask while remaining calm under pressure, and a keen eye for detail. He or she must have proficient knowledge of radio protocols, applicable laws, and standard operating procedures. Experience handling sensitive cases is also highly desirable.
This job calls for someone who can think on their feet, using resourcefulness and poise to anticipate problems before they arise. The Police Dispatcher needs to be able to effortlessly synthesize facts from various sources into concise messages to dispatch officers and coordinate responses. Above all, this role necessitates good empathy to interact respectfully with citizens during distressing situations.
Final Thoughts
A police dispatcher job descriptionwill help you learn exactly what it takes to work in this field. Check out the template above, which shares the essential duties, skill sets, and qualifications that a dispatcher should possess. You can always tweak it to suit your company's needs.
Explore All
Write Job Descriptions Articles