Every recruiter knows that a private housekeeper job isn't just about cleaning. Hence, care has to be taken to write an appropriate private housekeeper job description to get suitable personnel.
Before creating the job description, you must ensure you have all the vital information about the role. This job description guide offers an insight into what the role entails and provides a sample to inspire your write-up as a recruiter.
Who Is a Private Housekeeper?
A private housekeeper specializes in managing the cleaning and upkeep of a residential home. They are employed by families who require regular assistance with maintenance and tidying tasks.
A competent housekeeper should be knowledgeable about various areas of household management, including organization, sanitation, pest control, and hygiene.
A private housekeeper possesses an adeptness for multitasking. They can effectively prioritize their duties to ensure that all essential household needs are met promptly.
What Does a Private Housekeeper Job Description Entail?
A private housekeeper job description involves providing a clean, comfortable, safe environment for the employer's family. The primary goal is to ensure that all areas are kept orderly.
This may involve using professional cleaning products and materials and motivating and encouraging other cleaners to work efficiently.
They must be able to report any issues or concerns quickly and reliably maintain professionalism when working with their team. A rewarding job awaits those with a positive attitude and can start on the right foot with their employers.
What Does a Private Housekeeper Do?
A private housekeeper functions similarly to a housekeeper in a hotel or an apartment building. It takes time, care, and skillful ability to manage these responsibilities in accordance effectively. A private housekeeper's duties may involve;
Sweeping and mopping floors.
Vacuuming carpets.
Dusting furniture.
Washing dishes.
Changing bedsheets.
Doing laundry.
Grocery shopping.
Preparing meals.
Tidying rooms and other related tasks depending on their employer's request.
Essential Skills a Private Housekeeper Should Possess
A private housekeeper must be trustworthy and reliable to handle confidential information with discretion. They need to be able to work independently and make decisions according to the demands of their employer.
Attention to detail is a must, as they should be able to spot blind spots and clean them thoroughly. They must demonstrate creative problem-solving skills to deal with different situations effectively. A private housekeeper must be physically capable of moving around the house if necessary.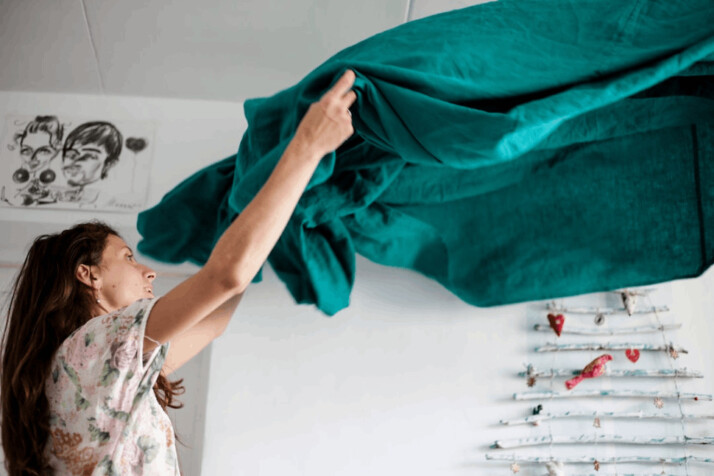 Private Housekeeper Job Description Sample
At Company XYZ, we're looking for an experienced housekeeper to join our team and help keep our properties in tip-top shape. The ideal candidate will have a keen eye for detail, strong organizational skills, and the ability to work autonomously with minimal supervision. This is more than just a job – it's an opportunity to be part of something special!
We pride ourselves on delivering outstanding customer service, so you'll need to be passionate about providing excellent service and exceeding expectations at all times. You should also enjoy working as part of a close-knit team while maintaining high levels of professionalism when interacting with clients.
The ideal candidate must possess the following;
Professional yet friendly demeanor
A keen eye for detail
Strong organizational skills
Ability to work independently
Proven track record of delivering outstanding customer service
To Wrap Up
Housekeeping is constantly evolving, and responsibilities could vary depending on the employer and the daily tasks. So, spend time drafting a private housekeeper job descriptionrole specific to what you want.
Explore All
Write Job Descriptions Articles