Project managers are essential in driving a project to success. With their technical know-how and organizational savvy, they ensure projects run smoothly from conception to completion. A project manager job description sample accurately describes a PM's duties while also capturing the essence of the role.
This article explores the key skills and qualifications of a project manager. We also provided some example samples to help you create an outstanding job description for your next Project Manager hire!
What Are the Primary Duties of a Project Manager?
The tasks of a project manager entail a lot of things. But we have compiled some of the key tasks and duties of a project manager.
Developing Project Plans
A project manager's primary task is to develop a comprehensive plan outlining the goals, objectives, and timeline for each project they manage. This requires thorough research into the scope of the project and its potential risks and assembling a team capable of meeting all deadlines.
Monitoring Progress
Once the initial plan has been created, it is then the responsibility of the project manager to monitor progress on an ongoing basis. They must ensure that their team remains focused and productive while making changes if any unforeseen issues arise during the course of the project.
Managing Resources
It is also essential for a project manager to have a good understanding of resource management, including both financial and human resources. This involves being able to allocate resources effectively throughout the duration of the project and ensuring that everyone understands their role and responsibilities.
Resolving Issues
As projects often involve multiple stakeholders from different organizations with differing perspectives, there will be times when conflict may arise between them. The project manager must be adept at recognizing potential points of contention and finding solutions to resolve them promptly.
Reporting Performance
Finally, one of the most important tasks of a project manager is to report performance metrics to higher-level managers or stakeholders. These reports need to provide accurate information on progress made toward achieving goals and objectives, as well as any problems encountered along the way.
Skills and Qualifications of a Project Manager
Below are some key skills and qualifications of a project manager:
Comprehensive understanding of project management methodologies, tools, and techniques
Extensive experience with complex stakeholder management strategies
Ability to develop plans for resource optimization and risk mitigation
Strong problem-solving aptitude with an emphasis on creative solutions
Proficiency in budget forecasting and cost control mechanisms
Proven track record of successful scheduling and timeline adherence
Exceptional communication, interpersonal and team-building capabilities
Advanced organizational skills that facilitate task delegation and monitoring
Unwavering commitment to quality assurance protocols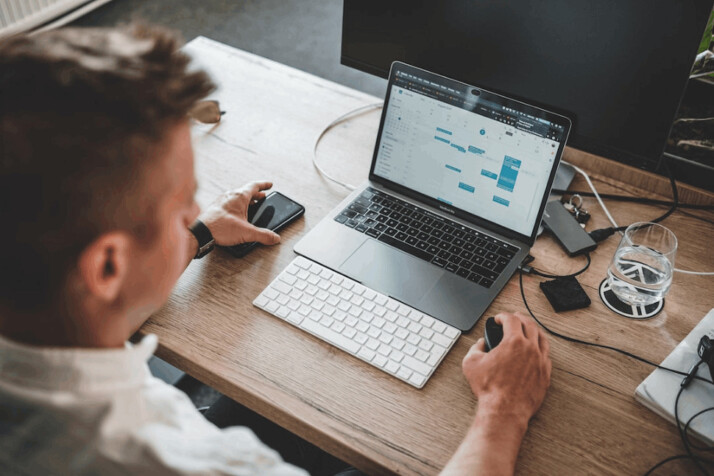 Project Manager Job Description Sample
Here's a general project manager job description sample that will give you an idea of how yours should look like. You can customize the description based on the industry.
Job Description Example
We are looking for a proactive and detail-oriented Project Manager to join our team! The ideal candidate will have the acumen and skill set to successfully handle multiple projects simultaneously. They must possess a knack for problem-solving and critical thinking and be able to collaborate effectively with other teams.
Duties:
Manage project timelines, budgets, resources, and staff
Ensure effective communication of project requirements among stakeholders
Monitor project performance, develop strategies to mitigate risks, and ensure on-time completion
Set milestones and manage scope creep
Skills & Qualifications:
4+ years of project management experience in related fields
Proven ability to think strategically and execute plans accordingly
Excellent written and verbal communication skills
In-depth understanding of Agile/Scrum methodologies
Proficiency in MS Office Suite and project management tools such as JIRA or Trello
Conclusion
It is evident that a project manager requires an array of skills and qualifications to efficiently manage the various tasks associated with their role. These include excellent organization, communication, and problem-solving capabilities, as well as a keen eye for detail and multitasking abilities.
With the right combination of qualifications and experience, any aspiring project manager can find satisfaction in this challenging yet rewarding career.
Explore All
Write Job Descriptions Articles