A purchasing buyer job description is essential for a successful hire. To attract the best candidates, these job descriptions must evolve to reflect current knowledge and industry trends. A buyer is a professional who is responsible for evaluating, investigating, and buying products that a company uses or sells. They hold a vital position in the smooth operation of a company.
What Are the Qualities of a Buyer?
A buyer is a key component of any business, and they need to have the right qualities to be successful in their role.
Organizational and Analytical Skills
Buyers should have excellent organizational skills, as they must manage multiple tasks and responsibilities simultaneously. In addition, buyers must possess strong analytical abilities so that they can properly evaluate products and vendors.
Negotiation Skills
They also need to be effective negotiators in order to secure favorable deals for their company. In addition to being organized and analytical, buyers need to have an eye for detail when evaluating potential purchases. They need to be able to identify quality items at competitive prices while taking into account other factors, such as delivery timescales and warranties. It's essential that buyers are thorough in their research process, which may include visiting suppliers or attending trade shows.
Communication Skills
The ability to communicate effectively is another important quality for buyers. They must be confident and persuasive when discussing purchasing decisions with colleagues, partners, and suppliers. This requires having excellent interpersonal skills and an understanding of how different stakeholders perceive buying agreements. For example, buyers must recognize what makes each supplier unique so that they can negotiate better terms.
Ability to Stay up-to-Date on Industry Trends
It's critical that buyers stay up-to-date on industry trends and market dynamics. By doing this, they will understand the latest technologies and pricing strategies which will help them make informed purchasing decisions. In the same vein, buyers need to keep abreast of customer needs and preferences. This helps them find the best fit for their company's requirements.
Purchasing Buyer Job Description Templates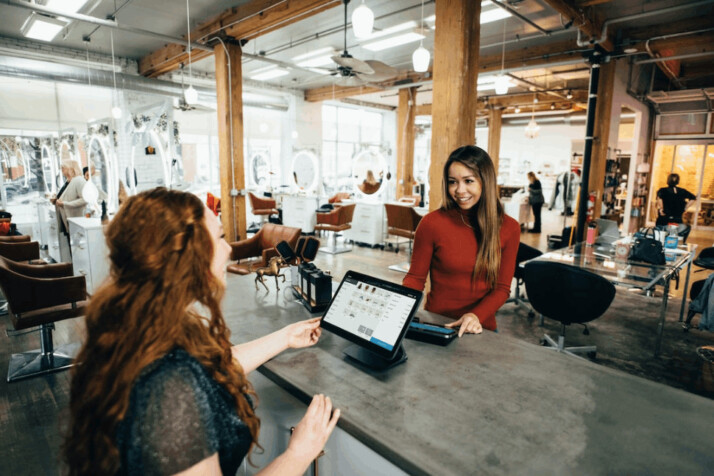 If you don't know how to write a good purchasing buyer job description, check below for some well-written templates.
Template 1
We are seeking a motivated and experienced buyer to join our growing team. As a buyer, you will be responsible for purchasing materials, products, and services necessary to support the organization's operations. You must have excellent communication and negotiation skills as well as proven knowledge of procurement best practices.
The ideal applicant should have at least five years of experience in material buying, with managerial or supervisory expertise. They should also possess an accredited degree in Business Administration or a related field.
Your responsibilities include:
Working closely with internal departments to forecast demand, identify specifications, and ensure timely delivery of items
Developing sourcing strategies and effectively negotiating cost savings while maintaining product quality
Maintaining accurate records of purchases, costs, deliveries, inventories, invoices, and other relevant documentation.
Keeping abreast of new developments in the market through trade journals and attending conferences when applicable.
You should demonstrate strong leadership and interpersonal skills along with excellent problem-solving abilities. You must be highly organized with a keen eye for detail, able to work independently without direct supervision and handle multiple projects simultaneously. If you are enthusiastic about joining our team and have the required qualifications, we look forward to receiving your application.
Template 2
We are looking for an experienced buyer with a passion for retail sales to join our team. The candidate will have management and sales experience and the ability to select items based on customer needs, office requirements, and relationships with vendors.
Responsibilities:
Utilize data analysis and market research in order to make timely purchasing decisions
Manage the day-to-day buying of products from vendors and suppliers
Negotiate pricing and terms of purchase agreements
Collaborate with other departments, such as Merchandising, Inventory Management, etc., to ensure alignment between product selection and business objectives
Maintain accurate records of purchases, invoices, prices, inventory levels, shipments, etc.
Requirements:
Proven track record of successful buying experiences in the retail sector
Strong negotiation skills and the ability to think analytically
Excellent communication and interpersonal skills
Ability to work both independently and collaboratively
Familiarity with relevant software applications (e.g., Excel)
Template 3
We are looking for an experienced and detail-oriented buyer to join our team. The ideal candidate should possess excellent interpersonal skills, knowledge of supply chain management principles, and the ability to develop comprehensive purchasing plans. They must be proactive in understanding market trends and have a keen eye for cost savings.
Responsibilities:
Analyze purchase requirements and identify sources of supplies with competitive prices
Develop and maintain relationships with suppliers and negotiate contracts
Monitor stock levels, place orders as needed, and track shipments to ensure timely delivery
Evaluate supplier performance, resolve issues, and select new vendors when necessary
Research emerging products and vendors to determine if they meet company needs
Prepare reports on purchases, including cost analyses
Requirements:
Proven experience as a buyer or procurement officer
Good knowledge of market research, data analysis, and forecasting techniques
Understanding of supply chain procedures
Working knowledge of MS Office (Excel)
Excellent communication and negotiation skills
B.Sc. degree in Supply Chain Management, Logistics, or relevant field
Final Thoughts
It is important to know the specific skill sets required for each position for the sake of both the company and the applicant. By outlining the duties associated with the role, prospective employees can better understand what they're getting into.
The examples in this article show readers what is expected of them when writing a purchasing buyer job description.
Explore All
Write Job Descriptions Articles