When a product doesn't conform with a company's standard, it costs the company money and the confidence of its clients. A quality engineer works to ensure this doesn't happen.
Frankly, a company doesn't have to be a Fortune 500 company to make a quality engineer its top priority. However, hiring the best quality control engineer is hinged on optimizing your QC Engineer job description to attract talents with world-class abilities.
If you want to learn how to write a better QC Engineer job description, you are in luck! This article is a one-stop guide to understanding this role and writing a striking job listing.
Who Is A Quality Control Engineer?
Quality control engineers profoundly understand quality assurance systems and scientific process control. Simply put, they strive to ensure the entity has no lower than an acceptable level of quality or is safe to operate.
From traveling along production lines to detecting defects and welcoming innovations from new technologies, these professionals make valuable product improvements. Furthermore, their input may save costs on production.
QC Engineers also ensure that processes, such as in food and drug manufacturing, run smoothly and safely.
They are critical to protecting a company from poorly designed, hazardous, or inappropriate products in all areas. Succeeding in this field may require advanced skills in chemistry and other related disciplines. Extensive hands-on experience is also crucial.
Quality control engineers tend to be auditors, administrators, technicians, and consultants. Therefore, a better job function for a QC engineer would be as an auditor or administrator.
What Are The Duties Of A QC Engineer?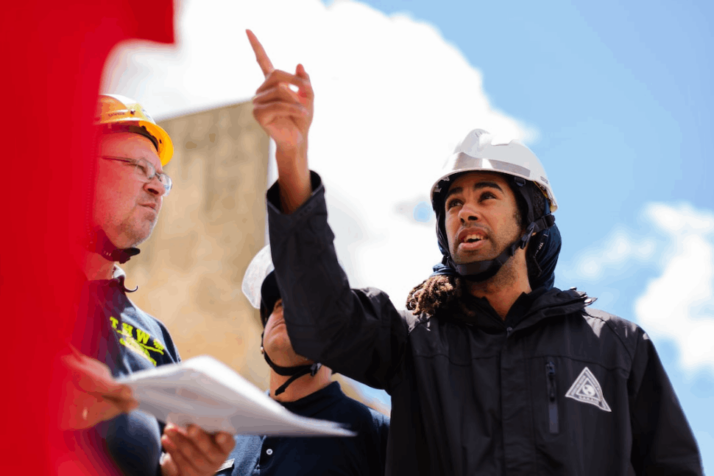 Quality Control Engineer often has a high knowledge of all phases of manufactured items. They infuse this industry knowledge into their tasks and perform roles like
Monitoring Quality
A QC oversees the quality of raw materials, finished products, and components during manufacturing processes to ensure they meet established standards.
Establish Best Practices
They establish best practices to enhance product quality by introducing new technologies and improved systems.
Regularly Inspection
A Quality Control Engineer inspects production lines and equipment for operational efficiency and conformity with specifications.
Generate Reports
Having done quality assurance findings, QCs generate reports and make recommendations for corrective action when necessary.
Design and Execute Tests.
Quality Control Engineers assess performance levels and enforce conformance with applicable regulations.
Evaluation Of Results
By utilizing statistical analysis methods, these professionals evaluate test results and identify process improvements.
Improve Workflow
QC Engineers Collaborate with other departments to improve workflows and provide feedback on design changes.
Develop Plans
They aim to eliminate defects and minimize costs related to quality control issues by developing plans.
Documentation
For effective reporting, QC Engineers document all activities related to quality assurance and keep accurate records of results.
QC Engineer Job Description Sample Templates
Sample 1
(Company) is seeking an experienced, passionate, and detail-oriented Quality Control (QC) Engineer to join our team.
Summary:
You must thoroughly understand process improvement techniques and quality assurance standards and possess excellent problem-solving skills. This position requires an individual who can utilize their expertise to inspect products or components for conformance with specifications.
You should be able to diagnose issues related to product malfunctions, determine root causes and recommend corrective actions. In this position, you will develop protocols, plans, and checklists to ensure all products meet our stringent quality requirements.
Proficiency in utilizing state-of-the-art tools, equipment, and technology to monitor quality levels is critical. In addition, you will use these tools to facilitate the fabrication of products that conform to established standards.
Skills & Requirements:
Bachelor's Degree in Engineering or a related field.
Extensive experience with quality control processes, systems, and procedures.
Proficiency with appropriate testing equipment and software.
Ability to read and interpret engineering drawings and product schematics.
Excellent troubleshooting skills.
Great eye for detail.
Excellent organizational and time management skills.
Strong written and verbal communication skills.
Proven ability to lead teams effectively.
High levels of professionalism and integrity.
Salary:
$60,000. – $75,000/year.
Conclusion
Quality control engineers oversee the manufacturing process from beginning to end.
These professionals ensure that the quality of the product isn't subpar. And since better product equals happy customers, they boost business growth!
That's why your QC Engineer job description must be impeccable! We hope this article has been helpful.
Explore All
Write Job Descriptions Articles