Organizing better projects depends on your ability to craft a solid Quantity Surveyor job description! It may sound like a fallacy, but it's true. Let's walk you through a scenario.
You conceive the construction idea. But you have no idea how much it would cost. You have two options: leave it to chance and risk running out of money during the project. Or hire a Quantity Surveyor for accurate cost estimates.
If you hire a QS, they have to be skilled. Otherwise, it defeats the purpose of recruiting one. Therefore, your job description is key to the success of your project!
This article explains the responsibilities of a QS engineer and great job description samples to emulate.
Who Is A Quantity Surveyor Engineer?
A Quantity Surveyor (or cost consultant) operates and reports predictable cash flows on projects within or over an extended period. In simple terms, they manage the cost or budget of a project and ensure it's completed effectively within the proposed budget.
They often work with Architects, Contractors, Government, and volunteer organizations. Working in this field requires a construction engineering background in Civil, Quantity, Class, and Heavy Civil Engineering.
Although their primary task is managing budgets, they may vary depending on the project and the employer's requests. So, be sure to identify your needs in your job description.
Roles Of A Quantity Surveyor
Provides accurate cost estimates of proposed construction projects by analyzing drawings, specifications, and related documents.
Compiles data to prepare bills of quantities for tendering purposes.
Calculate risks involved in the project and suggests methods to minimize costs.
Creates spending plans that identify anticipated expenditures associated with materials, labor, and equipment.
Conducts thorough surveys on land parcels to assess constructability, sustainability, and existing resources.
Monitors fluctuations in market prices and works diligently to ensure the cost-effectiveness of projects.
Examines various contracts for compliance with applicable regulations.
Investigates potential discrepancies between estimated and actual costs.
Facilitates negotiations between contractors and clients.
Required Skills For The Role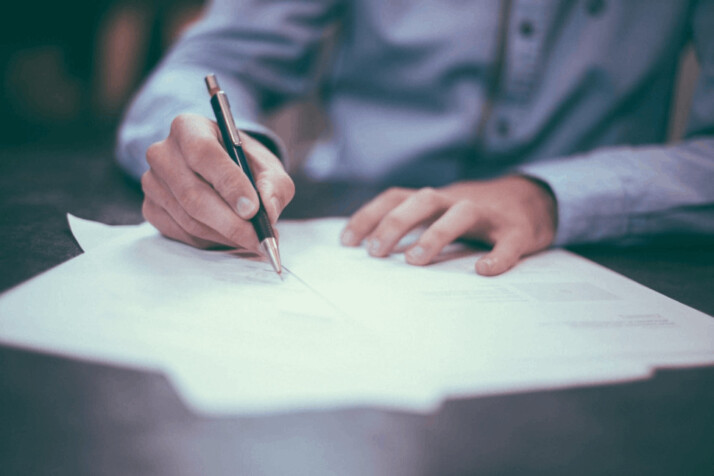 Proven experience in developing and deploying Quality Control & Assurance programs to ensure product safety and efficacy.
Comprehensive knowledge of technical principles, theories, concepts, and practical applications.
Adept in assessing risk management procedures and processes to eliminate potential hazards.
In-depth understanding of systems engineering, design, development, and testing protocols.
Hands-on expertise with problem-solving methods and root cause analysis tools to prevent recurring issues.
Competent in working with advanced statistical quality control techniques such as ANOVA and DOE.
Remarkable skills in creating inspection criteria for incoming materials, components, and products.
Proficient in writing reports on QC activities and recommending remedial solutions accordingly.
Samples Of Quantity Surveyor Job Description
Sample 1
We seek an experienced, qualified QS Engineer to join our team. This is a full-time position with competitive remuneration and excellent benefits.
Requirements & Skills:
A minimum of 5 years experience as a Quantity Surveyor in the construction industry.
Familiarity with all relevant legislation, regulations, and codes.
Excellent written communication skills.
Familiarity with the latest tools, processes, and technology for quantity surveying and estimation.
Strong analytical and problem-solving abilities.
Ability to work independently and manage multiple tasks concurrently.
Proficient computer knowledge, including MS Office suite.
A valid driver's license.
Duties & Responsibilities:
Carry out accurate and comprehensive cost estimates for proposed projects.
Conduct detailed site inspections and surveys to ensure the accuracy of estimates.
Evaluate project plans to develop practical strategies and minimize cost overruns.
Liaise with clients to clarify project objectives and requirements.
Assess tender documents before submission to identify any discrepancies or areas of concern.
Develop and negotiate contracts with suppliers, subcontractors, and other stakeholders.
Monitor progress of works on site and review timescales against budget to ensure timely completion
Maintain records of all expenditures for reconciliation at the end of a project.
Produce regular reports for management outlining progress and identifying issues/risks.
Conclusion
Accuracy improves the possibility of completing a project successfully. Having a skilled Quantity Surveyor Engineer on your team enhances accuracy.
But to ensure you hire the right candidate for the job, you need to craft a compelling Quantity Surveyor job description.
Using our tips and samples, you can achieve better result and ensure quality hires.
Explore All
Write Job Descriptions Articles