Being a restaurant busser is a unique job, often underestimated and overlooked in the hospitality industry. Restaurant bussers take on a multitude of tasks to keep operations flowing smoothly and efficiently. They must maintain professionalism and finesse while interacting with guests.
In this article, we'll delve into the nuances of the restaurant busser job description, exploring its responsibilities, skills needed, and more.
Key Responsibilities of a Restaurant Busser
A restaurant busser's duties can vary based on the restaurant and the facilities you have available. Every restaurant has particular requirements for ensuring excellent service and the greatest possible dining experience for its customers. Below are some of the primary responsibilities of a restaurant busser:
Greet Customers
As the initial point of contact for customers, a busser should be friendly and professional when greeting guests at their table. It is their duty to ensure that the restaurant provides an inviting atmosphere for all visitors.
Set Tables
A busser must set up each dining table with appropriate tableware, place settings, and beverage glasses in accordance with restaurant standards. This helps create a positive experience for diners, who will appreciate the effort put into ensuring they have everything they need throughout their meal.
Maintain Cleanliness
Maintaining a clean dining room is one of the most important responsibilities of a busser. They should ensure tables are wiped down after each customer leaves and sweep the floor periodically throughout their shift. Furthermore, restaurant bussers should check the bathrooms regularly and restock supplies as necessary.
Fulfill Beverage Requests
It is the job of a busser to fulfill requests from customers for drinks, refills, or anything related to beverages. By promptly delivering these items, bussers can help ensure a positive experience for diners.
Assist Servers
A busser can help servers by clearing empty plates or carrying dishes back to the kitchen between courses. In addition, they should be available to answer any questions about menu items or other details.
Perform Side Work
During slow times, bussers may need to perform side work such as stocking glassware or wiping down menus. They may be asked to help with dishwashing or other tasks in order to assist the kitchen staff.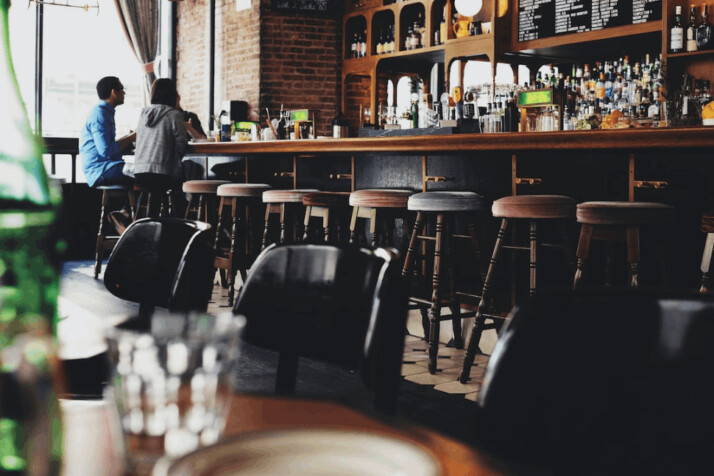 Restaurant Busser Job Description Example
Let's look at a detailed example of a restaurant busser job description to understand the key requirements of this position:
Job Description Example:
Being a Busser at a restaurant is an exciting opportunity. We are looking for passionate individuals who can demonstrate excellent customer service skills. They must be ready to take on the challenges of this dynamic role.
Responsibilities:
Greet guests promptly and courteously upon their arrival
Clear tables in between seating sessions
Ensure that dining areas are neat and clean at all times
Help servers with preparing meals and delivering them to customers
Keep bar area stocked and tidy throughout shifts
Follow sanitation guidelines when cleaning up after each shift
Skills & Qualities:
Ability to multitask and prioritize tasks
Outstanding customer service skills
Team player attitude and proactive nature
Attention to detail and commitment to accuracy
Physically fit and able to lift heavy items as needed
Company Culture & Benefits:
Our team thrives on mutual respect and collaboration, fostering an inclusive workplace culture and welcoming everyone's ideas and perspectives. We also provide great benefits such as competitive pay and flexible scheduling. Join us today!
Conclusion
A restaurant busser is a crucial position for any restaurant. This position requires skill and diligence to effectively perform the duties. Therefore, the job description should be well-defined, so that prospective applicants know what they're getting into before applying. This article has outlined some key responsibilities of being a busser and an example of a job description. A restaurant busser's job may not be the most glamorous, but it can be rewarding with lots of learning opportunities.
Explore All
Write Job Descriptions Articles