Hiring stewards for your restaurant doesn't have to be a tedious and drawn-out process. With the right job description, you can make sure that new recruits are perfect fits for the job in terms of skills and attitude. This article has enough templates to help you out.
These restaurant steward job description templates will help you find good candidates that understand what is expected of them. Whether you're hiring experienced stewards or newcomers, these templates will give clear expectations with concise language that everyone can understand.
Restaurant Steward Job Description Templates
To ensure that your job posting attracts only the right applicant, check the restaurant steward job description templates below.
Template 1
We are looking for an experienced Restaurant Steward to join our team and provide exceptional service to our guests. The successful applicant will have a passion for hospitality, be highly organized, and take pride in providing clean and efficient services.
Responsibilities:
Greet customers in the restaurant with warmth and enthusiasm
Maintain the cleanliness of all dining areas, including tables, chairs, floors, countertops, and restrooms
Serve food and beverages promptly and accurately
Ensure customer satisfaction by attending to their needs during their visit
Carry out duties assigned by supervisors, such as replenishing condiments or setting up tables
Tidy up the kitchen area at the end of the shift
Assist in other tasks related to food preparation and presentation when needed
Maintain inventory levels for food supplies and equipment
Requirements:
At least one year of experience in a similar position
Familiarity with health and safety regulations
Ability to maintain composure under pressure
Excellent interpersonal and communication skills
Flexible schedule (ability to work weekends and holidays)
Aptitude for multitasking
Willingness to learn new methods and procedures
Passionate about customer service
Template 2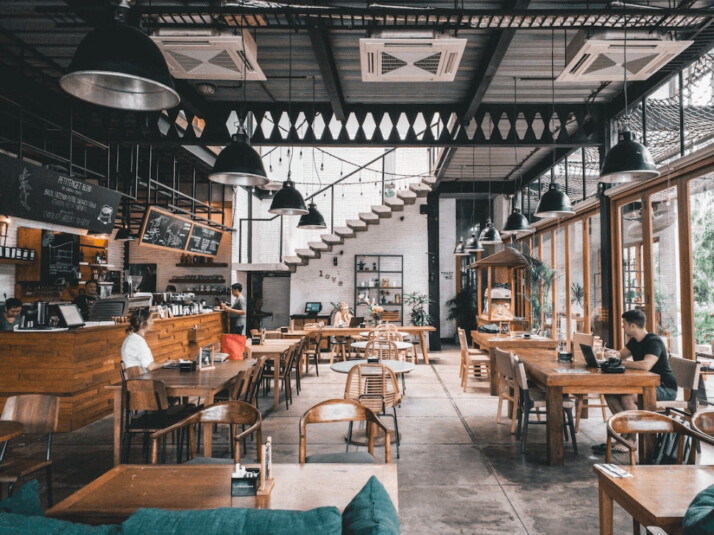 We are looking for an experienced Restaurant Steward to join our team! This position requires the ability to work independently and collaboratively while meeting high standards of cleanliness and efficiency. The ideal candidate will be responsible for providing a variety of services in order to ensure excellent customer experiences.
Responsibilities:
Adhere to all health and safety regulations within the restaurant environment
Prepare tables for meals by setting up items such as linens, silverware, and glassware
Provide customers with menus and assist them in making food selections
Make sure that orders are correct and delivered promptly
Maintain knowledge of menu items, specialties, and promotions
Perform cleaning tasks such as mopping floors and sanitizing surfaces
Greet guests and answer questions about menu items, specials, and promotions
Ensure that patrons have a pleasant dining experience by providing courteous, prompt, and efficient service
Abide by all applicable policies, procedures, and laws
Requirements:
Proven experience working as a restaurant steward or a similar role
Excellent organizational skills and attention to detail
Knowledge of sanitation guidelines and safe handling of food
Ability to stand for extended periods of time
Must be able to lift heavy objects and use basic cleaning equipment
Strong communication and interpersonal skills
Flexibility to work nights, weekends, holidays, and overtime if needed
Template 3
We are looking for an experienced Restaurant Steward to join our team. The ideal applicant should be able to quickly learn our menus, procedures, and protocols, with a minimum of a high school education.
The successful applicant will stock the restaurant with necessary items such as dishes, utensils, and other supplies. They must also ensure that dining areas are kept clean and organized throughout their shift.
Responsibilities include but are not limited to the following:
Cleaning and stocking restaurants before opening hours
Setting tables according to established standards
Serving food and drinks in a professional manner
Operating dishwashing machines safely and efficiently
Wiping down surfaces as needed
Restocking any items that run low or are out of stock
Ensuring all guests' orders are accurate
Following up on customer feedback and complaints
Candidates must have excellent interpersonal skills and work well with customers and coworkers. You must have a strong understanding of health regulations and maintain compliance at all times. Successful applicants should be highly organized and able to prioritize tasks in order to meet company standards.
Final Thoughts
A successful restaurant steward needs to possess a number of qualities in order to excel in their job. Thus, it is best to outline the qualities needed when writing the job description. The samples above can help you get started faster and wrap your job description up in record time.
Explore All
Write Job Descriptions Articles