Why are we interested in job descriptions? Hiring a great sales assistant begins with the proper job description. The proper job description can help you find the best possible candidate for the position and provide job-specific instructions for handling job duties.
This article provides a sales assistant job description sample, tasks and competencies, and an explanation of the profession.
Who Is a Sales Assistant?
A Sales Assistant is an essential part of any sales team. They help sales professionals in many ways and ensure the whole process goes smoothly. Sales Assistants are like secretaries, but they focus on helping a sales professional complete his or her job on time, every time.
What Does a Sales Assistant Do?
Sales assistants usually communicate with potential customers, answer questions about products and services, check credit and insurance information, and help with other pre-sale chores.
Sales assistants help salespeople manage customer accounts, initiate progress in-store or online, look up product information, and track inventories. They may provide administrative assistance, ensure that orders are processed correctly, and recommend services according to individual needs.
It is also within their jurisdiction to offer competitive benefits such as free products, discounts, cash-back rewards, and special offers.
They may provide reports or presentations with sales data, do market research and analysis, and resolve customer inquiries.
They usually help manage customer accounts and queries, plan client meetings, compile reports, perform market research, and support other sales team members.
Essential Skills of a Sales Assistant
To build good relationships with clients, vendors, and management, a Sales Assistant must be pleasant and have good interpersonal skills.
They should also maintain calm under pressure, organize, communicate, understand sales management trends, and support when needed.
Furthermore, they need to be comfortable using technology such as computers and software programs for accounting, customer service, and administration tasks.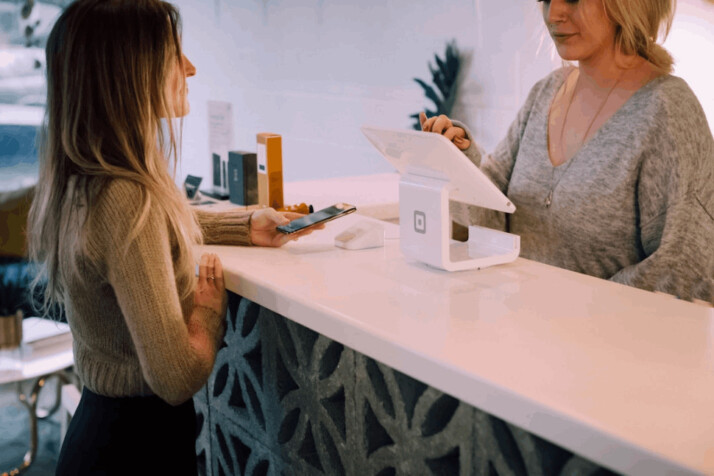 Sales Assistant Job Description Sample 1
At Company XYZ, we're looking for a sales assistant who can bring their unique experience and expertise to the table. The perfect candidate should be able to think on their feet and demonstrate a high level of problem-solving skills. They should also be able to take the initiative when needed and work collaboratively with others to meet their goals.
But more than just technical ability, we're looking for someone passionate about customer service and creating an enjoyable shopping experience for customers. The ideal candidate must have excellent communication skills – both verbal and written – as well as be able to build relationships quickly. They must also be enthusiastic about all things related to sales, including staying up-to-date on current trends and products.
The ideal candidate should have the following:
Proven track record in sales
Excellent problem-solving skills
Demonstrated leadership abilities
Exceptional communication and interpersonal skills
Passionate about customer service
Sales Assistant Job Description Sample 2
Company XYZ is seeking an experienced Sales Assistant to join our team. In this role, you will utilize your knowledge and expertise in the sales process to contribute to business success. You will develop relationships with potential customers and overseeing all aspects of the sales cycle, from lead generation to closing deals.
You must be able to demonstrate exceptional interpersonal skills and a thorough understanding of industry trends to generate interest among clients. Your ability to strategize and think innovatively will be integral in helping us meet our objectives. Additionally, you should have experience using customer relationship management (CRM) software to track prospects and manage campaigns.
A successful Sales Assistant at Company XYZ is analytical, proactive, resourceful, and reliable. We invite you to apply if you can exhibit exemplary communication abilities, maintain composure under pressure, and promote teamwork.
We look forward to reviewing your application!
Final Words
A sales assistant is a crucial figure for any successful organization. To locate your ideal sales assistant, use any sales assistant job description sample you like!
Explore All
Write Job Descriptions Articles