Sales coordinators are an invaluable asset to any business, ensuring smooth transitions between departments and facilitating client relations. But finding the right person for the job isn't always easy.
That's why crafting a comprehensive job description is essential in recruiting qualified applicants. This article will provide you with free examples of sales coordinator job descriptions. The article also outlines the duties and qualities of a good sales coordinator.
What Are the Duties of a Good Sales Coordinator?
A good sales coordinator is an indispensable part of any successful business. Their duties involve creating and managing client relations, developing marketing strategies, coordinating product deliveries, overseeing logistics, and ensuring a smooth transition between departments.
A great sales coordinator should have a strong understanding of customer service, excellent organizational skills, and experience in sales or related fields.
Coordinate Sales and Marketing Teams
A reliable sales coordinator should demonstrate exemplary leadership qualities by managing teams efficiently.
They need to build trust with team members while setting clear expectations and holding people accountable. It's essential that they foster collaboration and open dialogue within the team to create an engaging working environment where everyone can thrive.
Understand Customers' Needs
They must be able to understand their customer's needs and provide solutions that meet those requirements. Additionally, they must possess exceptional communication skills, so they can effectively explain products and services to customers.
Handle Logistics
A top-notch sales coordinator will also manage all logistical aspects of product delivery. This includes tracking orders from start to finish, monitoring inventory levels, and troubleshooting any issues that may arise during the delivery process. The sales coordinator must stay up-to-date on shipping regulations and collaborate with other departments to ensure prompt and efficient product delivery.
Develop Marketing Strategies
In order to maximize profits, a great sales coordinator must develop effective marketing strategies. These strategies take into account both the target audience and the competitive landscape.
An experienced coordinator will use market analysis tools to identify trends and draw insights about customer preferences. They should be able to craft compelling campaigns that generate leads and convert prospects into paying customers.
Overall, these are some of the key duties of a good sales coordinator. With the right combination of skill sets and experience, any organization can reap the benefits of having a reliable Sales Coordinator on their team.
Examples of Sales Coordinator Job Descriptions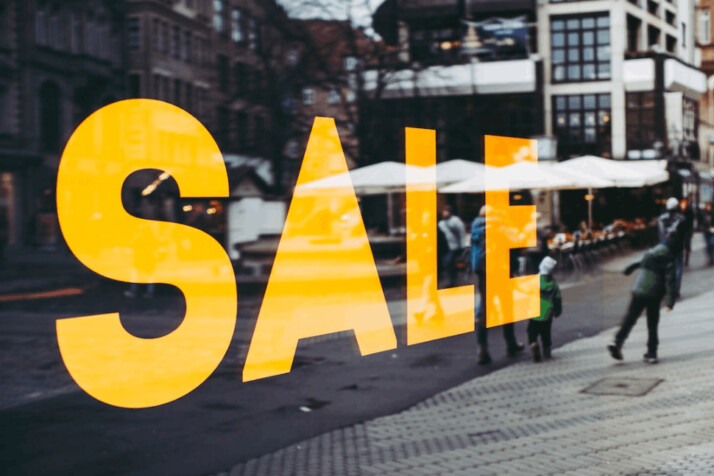 Below are a few examples of well-written sales coordinator job descriptions generated with the Hey INK tool.
Sales Coordinator Job Description 1
We are looking for an experienced Sales Coordinator to join our team and provide administrative support to our sales team. The successful candidate must possess strong organizational skills and be detail-oriented and self-motivated. The individual must have the ability to work with minimal supervision and demonstrate excellent written and verbal communication skills.
In this role, you will help ensure the success of our sales efforts by providing assistance in all aspects of sales operations. You will assist the sales team with administrative tasks like coordinating meetings, ordering supplies, creating reports and presentations, making travel arrangements, and scheduling appointments. Additionally, you will liaise between departments and handle any other related duties as assigned.
To qualify for this position, you should have a bachelor's degree in Business Administration with two years of experience in sales coordination. It is essential that you are highly organized, able to multitask efficiently and think proactively when dealing with customers. Knowledge of Microsoft Office applications is also required. If you possess these qualifications, we want to hear from you!
Sales Coordinator Job Description 2
We are looking for an experienced and knowledgeable Sales Coordinator to join our dynamic team. As a critical part of the sales process, you will provide administrative support to the sales team while implementing plans that optimize efficiency.
You will be responsible for organizing data, developing reports, conducting research, maintaining contact databases, and scheduling meetings and appointments. Additionally, you must possess the capability to handle multiple tasks at once in a fast-paced environment, prioritize competing demands, and maintain attention to detail.
The ideal candidate is a motivated self-starter who takes the initiative and demonstrates strong organizational, problem-solving, and communication skills. Additionally, this individual should be proficient in Microsoft Office Suite programs like Excel and PowerPoint.
A successful Sales Coordinator will have an unwavering commitment to exceeding customer expectations and providing exemplary services that contribute to business success. If you think you possess all these qualities, we would love to hear from you!
Final Thoughts
You can improve your chances of hiring the perfect candidate when you have a good job description. With the samples above, you should be able to create a good job description when hiring a sales coordinator.
Explore All
Write Job Descriptions Articles