Without effective sales efforts, companies may struggle to acquire new customers, increase revenue, and survive in a competitive marketplace. However, managing a sales team is a demanding task requiring unique skills and expertise.
A sales operation manager is responsible for optimizing the sales process to create more efficient and effective sales. Writing a clear and compelling sales operation manager job description is crucial to attracting the right candidate with the right skills and experience.
A job description outlines the skills, qualifications, and experience needed for a particular role. It also gives the candidate an overview of what duties and benefits to expect. This article will guide you in writing a great job description.
Who is a Sales Operation Manager?
A sales operation manager is a professional responsible for the overall planning, coordination, and control of a company's sales operations. This individual leads a team of sales experts to achieve a company's sales goals.
A sales operation manager sets sales goals, analyzes data, and implements sales strategies. They also work to improve the sales team's efficiency and ensure that sales targets are met. Sales managers often work closely with other departments, including marketing and finance, to ensure that sales efforts align with overall business objectives.
Duties of a Sales Operation Manager
The day-to-day duties of a sales manager include the following:
Developing and implementing sales strategies and plans to meet organizational objectives.
Managing sales teams, setting goals and targets, and providing training and support.
Analyzing sales data and market trends to identify opportunities for growth and improvement.
Collaborating with departments like marketing and product development, to ensure alignment of sales efforts.
Maintaining relationships with key clients and partners.
Managing budgets and resources for the sales team.
Developing and implementing sales processes and tools to improve efficiency and productivity.
Managing and analyzing the sales team's performance, identifying areas for improvement, and implementing corrective actions.
Identifying and implementing new technology and processes to improve sales performance and efficiency.
Providing regular reports and updates on sales performance to upper management.
Skills Required of a Sales Production Manager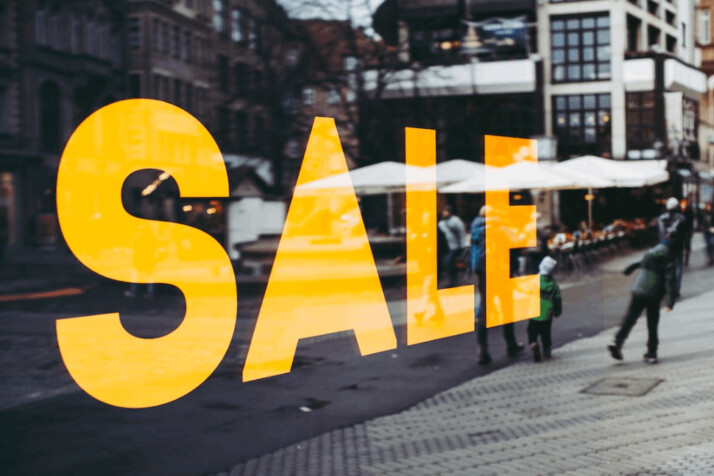 For sales operation managers to carry out their duties, they need several skills. These include:
Strategic planning and execution skills.
Ability to forecast and analyze sales.
Sales process optimization.
Team management and leadership skills towards a common goal.
Customer relationship management skills.
Data analysis and reporting skills.
Communication and negotiation skills.
Problem-solving and decision-making.
Budgeting and financial management skills.
Ability to identify profitable sales opportunities.
Deep knowledge of the sales industry and the market at large.
Sales Operation Manager Educational and Training Requirements
A bachelor's degree in a related field, such as business, marketing, or sales, is often desired. This type of educational background provides a strong foundation in critical areas.
Many employers require several years of experience in sales, with a track record of success and leadership. Experience with sales techniques, such as customer relationship management (CRM) systems, and familiarity with industry trends and regulations is beneficial.
A master's degree in business administration (MBA) or a related field can also be helpful for career advancement.
Sales Operations Manager Salary
The yearly salary of a sales operation manager can vary depending on various factors. These include the industry they work in, the company's size, and their experience level. The salary ranges from $70,000 to $150,000 a year.
Sales Operation Manager Job Description Examples
GravyFnxz, Inc. seeks an experienced and dynamic Sales Operations Manager to join our rapidly expanding team! As a critical member of the leadership team, you will be responsible for the execution of sales operations projects. These projects must support the organization's strategic objectives.
You must possess superior analytical capabilities and have experience in sales analytics and reporting, process optimization, and data management. You must also have capabilities in forecasting, territory alignment, business intelligence/analysis, and vendor management.
Excellent communication skills are essential as you interact with cross-functional teams from different departments. Applicants must be creative, organized, self-motivated, and able to work collaboratively within a fast-paced environment. Exceptional problem-solving skills are required to devise practical solutions to complex issues quickly.
Primary Responsibilities
Overseeing daily sales operations functions while providing guidance and direction on the implementation of processes & policies
Leading the development of reports and dashboards to track performance metrics, analyze trends and identify opportunities for improvement.
Defining strategies for maximizing operational efficiencies through automation and process reengineering.
Designing incentive compensation plans to align with organizational goals.
Developing frameworks for implementing CRM systems and other technology platforms.
Fostering positive relationships with internal stakeholders by proactively engaging key partners across product, finance, legal, HR, and IT departments.
Monitoring progress against established goals, regularly providing updates and adjusting course when necessary.
Utilizing a data-driven approach to drive improved results in pricing optimization, customer segmentation, and ROI analysis.
Qualifications
Bachelor's degree or equivalent experience in Business Administration, Data Analytics, or related field.
5+ years of professional experience in Sales Operations and/or related fields.
Proven expertise in MS Office Suite (e.g., Word, Excel, PowerPoint) and various databases/applications.
Ability to interpret and translate data into meaningful insights.
Strong project management and problem-solving skills with attention to detail.
Outstanding interpersonal and communication skills.
If you have what it takes to excel as our Sales Operation Manager, we'd love to hear from you!
Wrapping Up
The role of a sales operations manager is very crucial. It is a necessary hire for any company looking to improve its sales performance and drive growth. With the right person in this role, companies can achieve their goals and stay ahead of their competitors.
A great job description is a means to attract the best sales manager to guide your sales team. Don't estimate the power of a job description, as it can change the game of your company's sales!
Explore All
Write Job Descriptions Articles