A marketing job description ensures that the full scope of all responsibilities are spelled out clearly, delineating duties clearly and concisely. The absence of jargon ensures that the job description is comprehensible to everyone interested in applying.
This article discusses what a marketing job entails, its duties and responsibilities, and the qualities you should seek in the ideal applicant.
What Is a Marketing Job?
A marketing job is a role that requires an individual to create, implement and evaluate strategies to promote products or services.
This may involve researching target audiences, creating compelling advertising campaigns, conducting market analysis, and optimizing digital platforms.
It also involves analyzing consumer trends, leveraging data-driven insights, strategizing public relations activities, and cultivating relationships with key industry partners.
As such, it is essential for any company seeking to remain competitive and thrive in the marketplace.
Duties and Responsibilities of a Marketing Position
A marketing job involves a range of responsibilities to convey and promote products, services, or ideas effectively.
This includes researching target audiences, creating promotional campaigns, and executing them through various channels such as print media, digital platforms, and events.
Furthermore, it requires strategizing the deployment of resources to optimize results and expand outreach. Additionally, monitoring consumer behavior and continuously tweaking approaches based on data analytics is also essential for success.
Finally, liaising with external partners to generate leads and keeping up-to-date with industry trends are vital components of any successful marketing professional's repertoire.
Basic Skill Requirements for the Role of Marketer
There are basic skills that the ideal candidate should have to be successful in a marketing job. The ideal candidate should possess the following: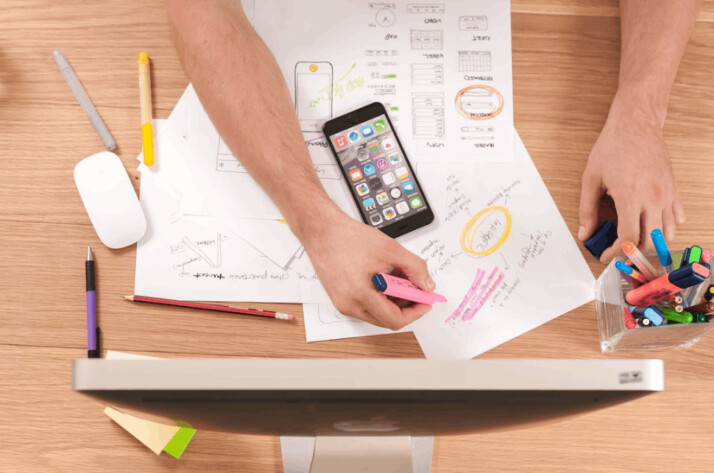 Education or training in a field related to marketing.
Successful recent work history in a role requiring extensive marketing acumen.
The ability to decipher marketing metrics.
Branding and event marketing skills.
Outstanding methods of establishing connections.
Proficiency in investigation, presentation, and negotiation.
Competence in writing that is both refined and malleable.
Design and digital experience
Sample of Marketing Job Description
The sample below provides a great illustration of what a marketing job description may contain. Use it to create your job description for a marketing position.
A highly experienced marketing professional is sought for an exciting new role at our company. This individual should be passionate and knowledgeable about the field, with a proven track record of success in devising innovative strategies that deliver results. An ideal candidate will possess exceptional problem-solving abilities and an eye for detail to identify opportunities and formulate creative solutions.
A comprehensive understanding of current trends and technologies within the industry is also essential. Being able to think outside the box and collaborate effectively with other teams to develop campaigns that meet objectives. Experience using analytics tools to analyze performance metrics and optimize campaigns is advantageous.
Applicants must have excellent verbal and written communication skills, coupled with demonstrable leadership qualities, adaptability, and willingness to take on any challenge.
The successful applicant can expect various challenging projects across varied platforms and channels and ample opportunity for career growth.
Final Words
The sample above is merely a template for a marketing position. The duties/responsibilities and working environment can vary per the company, industry, and group.
Explore All
Write Job Descriptions Articles