The Scrum Master job description is becoming popular as organizations seek to improve the efficiency of their teams. The job of the Scrum Master is a vital part of any successful scrum team.
Companies need to ensure that they have the right person in place for this critical job. In this blog article, we'll discuss what a Scrum Master does and what skills are needed to excel in the position. Learn how you can become one.
Who Is a Scrum Master?
A Scrum Master is an enabler who helps teams work together effectively. They are in charge of guiding teams through the Scrum framework and helping them to achieve their goals.
They help ensure that all team members understand what's expected of them and foster an environment where collaboration and creativity can thrive.
Responsibilities Required for a Scrum Master Job Description
1. Establishing Scrum Team Objectives
The Scrum Master is in charge of ensuring that the team's goals are clear and understood by all members. They will be in charge of facilitating the development and implementation of strategies to reach these objectives.
2. Facilitate Meetings
The Scrum Master should ensure that meetings run smoothly, discussing progress, setting plans for future tasks, and keeping everyone on track with their contributions. They should provide resources to help team members meet their commitments.
3. Act As a Mediator
It's up to the Scrum Master to mediate between different individuals or teams when conflicts arise during sprints or other meetings. He/she should help to resolve any disputes.
4. Track Progress
The Scrum Master is responsible for monitoring the team's progress, ensuring that they complete tasks on time and meeting deadlines. They should identify areas where they make improvements and provide feedback to team members to maximize efficiency.
5. Facilitate Communication
The Scrum Master needs to foster an environment where they encourage open dialogue. It should be between team members, promoting collaboration and innovation. He/she should act as a bridge between different stakeholders, ensuring that everyone is informed of changes or developments within the project.
Skills Needed for a Scrum Master Job Description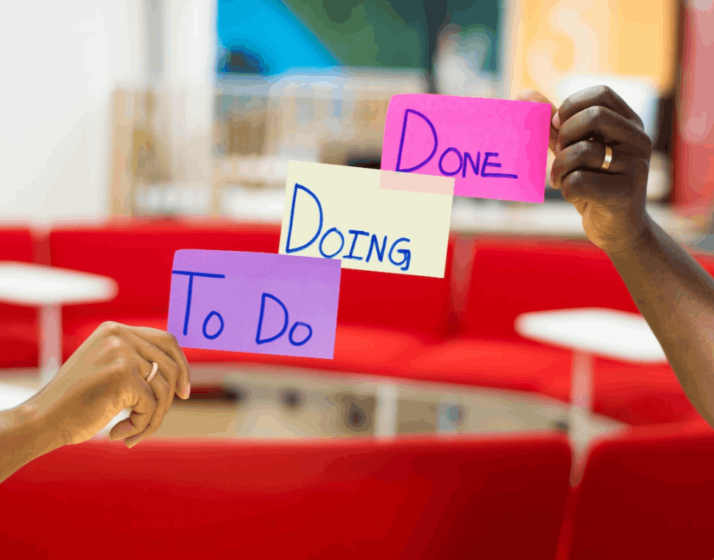 1. Communication
The Scrum Master needs to be an effective communicator to facilitate collaboration and ensure everyone is on the same page. They should be able to break complex concepts in an easy-to-understand manner and encourage constructive conversations between team members.
2. Leadership
Being a leader is essential for any Scrum Master position, as they must be proactive and take charge of the team when required. They should have experience managing teams and setting goals, which will help them better guide the team toward success.
3. Knowledge of the Scrum Framework
Any Scrum Master must understand how the Scrum framework works, including its various processes and phases. They should be familiar with the tools used in Scrum, such as burn down charts and sprint backlogs.
4. Problem-Solving Ability
The Scrum Master needs to be able to think on their feet to solve any issues that arise during a project quickly. He/she should be able to come up with solutions that satisfy all team members involved, encouraging continued collaboration between them.
5. Adaptability
A good Scrum Master needs to be flexible and adapt quickly whenever necessary. Changes are inevitable when working on projects with multiple stakeholders involved. They should also be comfortable dealing with ambiguity and open to learning new things frequently.
Salary Expectations and Requirements for a Scrum Master
The salary for a Scrum Master will vary depending on the organization and the scope of their role. Generally, salaries range from $70,000-$90,000 per year. To be eligible for these positions, applicants must have at least two years of experience in project management. It can be related fields and knowledge of Scrum methodologies. Additionally, they should also possess strong communication skills and leadership abilities.
FAQs
Q: What Does a Scrum Master Do?
A: In Scrum Masters' role, team members are not overwhelmed with too many tasks. Meetings take notes to ensure essential information is shared with the right people.
Q: How Does a Scrum Master Work?
A: Scrum Masters often partner with Product Owners. They connect them to the Scrum team and providing guidance on better cooperation. They keep every aspect of their work in order.
Conclusion
The Scrum Master job description is a crucial role in any scrum team. It's essential to ensure that they choose right person for the position. With the right blend of skills, experience, and knowledge of the Scrum framework, a successful Scrum Master can lead teams toward success. This is by helping them reach their goals faster and more efficiently.
Have a solid understanding of what a Scrum Master does and the skills you need for this job. Organizations can be sure that they have the right individual in place for this critical position.
Explore All
Write Job Descriptions Articles