Are you searching for work as a Security Guard? If so, this is an important and demanding position that requires the right skills and experience.
In this blog post, we'll look at what is in a security guard job description. Find out the qualifications needed to become one, and what skills are required.
Who Is a Security Guard?
A security guard is responsible for guarding, protecting, and patrolling residential and commercial properties. They keep an eye out for suspicious activities and respond to emergencies as needed.
Security guards must be vigilant at all times, monitoring their areas of responsibility and acting quickly in any situation that requires attention.
Job Responsibilities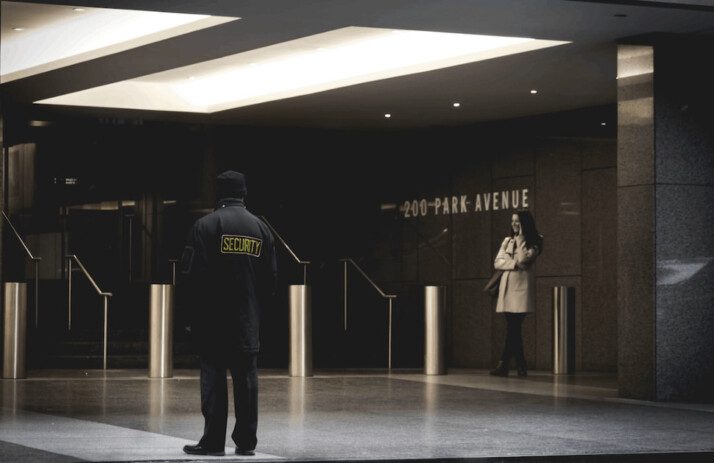 Patrol Buildings, Grounds, and Perimeters
Security guards are responsible for patrolling the premises of their assigned building or area to ensure that everything is secure. This may include checking access points, inspecting doors and windows, and monitoring CCTV systems.
Respond to Alarms
Security guards must be prepared to respond quickly when an alarm goes off. They must investigate why the alarm was triggered and take appropriate action, such as reporting suspicious activity or persons entering the premises.
Monitor CCTV Systems
Security guards are responsible for watching video surveillance systems to ensure that all areas are monitored appropriately. They should review footage to identify suspicious activity or persons on the premises.
Control Access Points
Security guards control access points to the building or area they're assigned. This includes ensuring that all visitors have valid identification and that no unauthorized persons enter the premises. Provide first aid in emergencies.
In an emergency, security guards must be prepared to provide basic first aid until medical help arrives.
File Reports
Security guards must document their activities and any incidents during their shifts by filing detailed reports.
Qualifications
To become a security guard, you must have a high school diploma or equivalent (GED) and have completed any required state-mandated training courses.
Employers may prefer applicants with at least one year of security experience, basic computer skills, and knowledge of emergency response procedures.
Skills Required
Security guards must possess excellent communication and interpersonal skills to interact with members of the public and other employees.
They must be observant and able to identify any potential threats quickly.
The ability to remain calm in stressful situations is also essential, along with the proficiency to operate any necessary equipment or technology.
Additionally, they should be physically fit and withstand long periods of standing or walking.
FAQs
How Does a Security Officer Act?
Security officers protect the company's assets and people by monitoring potential threats. Security checks are conducted regularly at entrance points so that no intruders can enter buildings.
Do Security Officers Have Duties and Responsibilities?
To secure premises and staff, a Security Officer patrols property and monitors surveillance equipment with a sharp eye. As well as inspecting buildings and ensuring compliance with policy and procedure, they also prevent losses or damage. This is done by reporting irregularities, such as theft attempts on valuable assets.
What Sets a Good Security Officer Apart From Others?
The security officers must be fluent in communication. They can explain the details of any situation, no matter who is on the scene. This helps them make better decisions about how to handle things as needed.
How Does a Security Officer Work?
Security Officers work alongside or oversee security operations within companies. The manager may receive briefs on specific situations from a Security Officer, who will handle complex elements.
Can a Security Guard Not Do What He or She Should?
Security guards should be cautious when lying on the job, leaving their posts without permission, or neglecting their duties. Additionally, security guards should refrain from engaging in illegal activity, using excessive force, or accepting bribes.
How Do You Use This Security Guard Job Description Template?
Post this Security Guard job description on multiple job boards.
Conclusion
A security guard is a critical position that requires the right qualifications, experience, and skills. They must be highly observant and able to respond quickly in any situation that arises.
This blog post outlined the job responsibilities, qualifications, and skills required for a successful security guard. If you have those qualities, please consider applying today!
Explore All
Write Job Descriptions Articles