The senior director of operations plays a crucial role in the smooth running of any organization. Writing a clear and effective senior director of operations job description is an important task.
It requires an understanding of the key responsibilities and expectations for the role. In addition, it requires a good grasp of how to utilize descriptive language that accurately reflects the magnitude of the position.
To illustrate this, we have some examples of well-written senior director of operations job descriptions for you. With these samples, you can gain valuable insight into what makes an impactful and compelling job posting. Ultimately, you'll be able to write one sure to draw in the most talented and qualified individuals.
Senior Director of Operations Job Description Samples
This section contains some senior director of operations job description samples for you to study. By studying these samples, you should be able to write an effective one too.
Example 1
A candidate with excellent interpersonal and communication skills is sought for the position of Senior Director of Operations at our company. The ideal candidate must possess a degree in Business Administration or a related field, as well as 5+ years of experience.
The primary responsibilities for this role include:
Managing budgets
Developing cost-effective strategies to increase profitability
Creating an environment conducive to team collaboration
Leading the department to success
Developing and implementing policies that adhere to government regulations while ensuring customer satisfaction
The successful applicant should also have expertise in managing resources efficiently, knowledge of relevant software applications, and strong analytical abilities.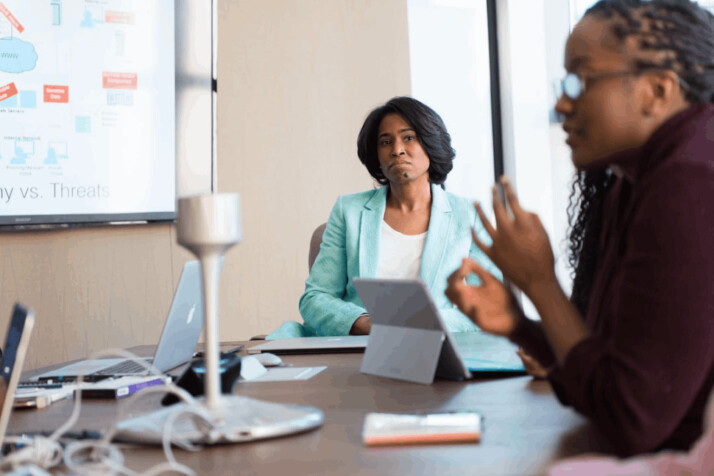 Example 2
We are seeking an experienced Senior Director of Operations to join our dynamic team and oversee all aspects of the company's operations. This individual should possess a degree in Business Management or any related field. They must have at least 10 years of related managerial experience and be knowledgeable about cost control methods. The ideal candidate must be able to create an excellent work environment that fosters creativity and collaboration.
The Senior Director of Operations will plan, direct and coordinate the day-to-day activities within the organization. Responsibilities include developing strategies and objectives, supervising staff, implementing processes, assessing performance, creating policies and ensuring compliance with laws and regulations. Additionally, they will analyze trends, develop solutions to operational problems and manage budgets.
To succeed in this role, the Senior Director of Operations must demonstrate strong organizational, communication, problem-solving, decision-making and leadership skills. They must also possess sound judgment, analytical thinking ability and exceptional negotiation skills.
Example 3
We are seeking a highly experienced Senior Director of Operations to join our team. This individual will be responsible for leading and managing a large group of employees while overseeing the operations of multiple facilities. The ideal candidate should have excellent organizational, communication and interpersonal skills. They should also have a strong ability to look at complex issues with a solutions-oriented approach.
The Senior Director of Operations will manage day-to-day activities, track quality metrics, and reduce costs associated with operations. They will also coach and mentor managers and other personnel in order to ensure employee satisfaction and maximize performance. Additionally, this individual will maintain strategic relationships with external partners to help create efficient processes.
Successful candidates must possess the following:
A minimum of eight years of experience in operational management, preferably in the same or similar industry
Advanced knowledge in budgeting, financials, analytics, technology and process improvement
Proven leadership ability
A Bachelor's degree in Business Management or any related field is required for this position.
If you meet these requirements, please apply immediately.
Conclusion
A senior director of operations is a key position in any organization. They manage people and plan different aspects of the organization's operations.
Thus, you can't afford not to get it right. With the job descriptions above, you can take the first step in getting the perfect individual to lead your company's operations.
Explore All
Write Job Descriptions Articles