A senior financial accountant is a crucial personality within an organization, responsible for ensuring the accuracy and integrity of financial records and reporting.
They play a crucial role in helping management make informed decisions by providing accurate and timely financial information. With the growing importance of financial data in today's business world, companies must hire an excellent senior financial accountant.
A great senior financial accountant job description will attract qualified candidates and help you recruit only the best talent.
A job description provides details about a job, ensuring that applicants understand the requirements and expectations of the company. This article discusses the responsibilities, duties, and skills required of a senior financial accountant. It also includes samples to guide you in crafting the perfect job description.
Who is a Financial Senior Accountant?
A senior financial accountant is a professional with extensive experience and knowledge in financial accounting. They are responsible for maintaining and analyzing financial records and preparing financial statements.
Financial accountants ensure compliance with accounting regulations and standards. They forecast, budget, and carry out other strategic financial planning. They may also provide guidance and supervision to junior accounting staff.
Duties of a Senior Financial Accountant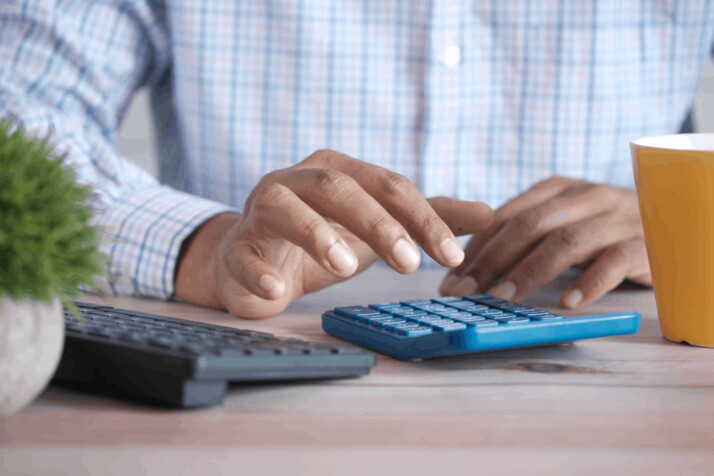 A senior financial assistant is in charge of a company's financial procedure. Their duties include:
Prepare and analyze financial statements and reports.
Ensure compliance with accounting regulations and standards.
Develop and maintain financial systems and controls.
Manage and supervise junior accounting staff.
Participate in budget and forecast planning.
Monitor and analyze variances from budget and forecast.
Perform financial and operational audits.
Identify and recommend improvements to account processes
Provide financial analysis and support to management.
Coordinate with other departments to ensure accurate financial reporting.
Prepare and maintain supporting schedules for tax returns.
Participate in due diligence and integration activities for acquisitions.
Prepare and review financial reports for stakeholders, such as shareholders and investors.
Assist with the preparation of financial information for external auditors.
Ensure the maintenance of accurate and timely financial records.
Skills of a Senior Financial Accountant
A senior financial accountant possesses the following skills:
Strong knowledge of accounting principles and financial reporting regulations.
Experience with financial analysis, budgeting, and forecasting.
Proficiency in accounting software and spreadsheet applications.
Strong attention to detail and analytical skills.
Excellent communication and interpersonal skills.
Ability to work independently and as part of a team.
Strong organizational skills and ability to manage multiple tasks and deadlines.
Experience with internal controls and risk management.
Strong understanding of financial management and financial statements.
Strong problem-solving skills.
Ability to interpret and provide guidance on financial regulations and legislation.
Strong project management skills.
Strong leadership and decision-making skills.
Experience with auditing and compliance.
Educational and Training Requirements
A senior financial accountant must possess a bachelor's degree in accounting, finance, or a related field. This degree program provides a strong foundation in accounting principles, financial analysis, and business management.
They must hold professional certification, such as a Certified Public Accountant (CPA) or Chartered Accountant (CA). This demonstrates that the accountant has passed a rigorous exam and met the necessary experience and ethical requirements.
Level of Experience
A senior financial accountant should have a high level of experience and knowledge in accounting. This is at least 5-10 years of experience in the industry. Senior financial accountants get to this position after serving in a junior position.
Salary of Senior Financial Accountant
The salary of a senior financial accountant varies depending on factors such as location, industry, and experience level. The salary of a senior financial accountant range from $70,000 to $120,000 per year.
Senior Financial Accountant Job Description Examples
ABC Company is looking for a Senior Financial Accountant to join our team and take charge of managing the daily operations related to financials. We're seeking a professional with meticulous attention to detail, superior organizational skills, great communication capabilities, and an enthusiasm for problem-solving.
Position Overview
As Senior Financial Accountant, you are responsible for developing and maintaining accurate accounting practices. These practices must follow GAAP regulations while guiding the staff to prepare accurate records. You must assess any discrepancies or irregularities and provide resolutions. You will conduct financial analysis projects, create monthly reports, handle internal audits, and respond to external inquiries.
Duties & Responsibilities
Maintaining complex sets of general ledger accounts and ensuring accuracy at all times.
Developing a comprehensive understanding of the company's budgeting process.
Conducting timely reviews on account balances and resolving discrepancies.
Overseeing payroll activities to guarantee employee payments are processed.
Carrying out detailed research on behalf of auditors.
Advising management on long-term strategies for budget planning and asset growth.
Managing fixed assets and depreciation schedules.
Mentoring junior accounting personnel and assisting with their development.
Requirements
Bachelor's degree in Accounting, Finance, or equivalent work experience.
At least five years of relevant experience in a similar role (e.g., accounting supervisor).
Excellent computer skills and proficiency in MS Office suite applications.
Hands-on experience using Enterprise Resource Planning systems (ERP).
Strong critical thinking skills and ability to understand complex situations quickly.
Familiarity with US GAAP standards and compliance requirements.
High level of accuracy and strong numerical aptitude.
Outstanding interpersonal and analytical abilities.
Pay & Benefits
This position offers a competitive salary commensurate with experience. ABC Company provides a comprehensive benefits package, including health insurance coverage. We offer a 401K plan, paid time off and holidays, training opportunities, and educational assistance programs.
If this sounds like your dream job, please apply—we can't wait to meet you!
Wrapping Up
The finance of every company is an essential aspect of company growth. For this reason, there is a need for an experienced professional to handle this aspect of the business.
A senior financial accountant provides valuable insights that can help organizations make better decisions, improve their bottom line, and stay competitive in the marketplace. A company must put in great effort to attract the best candidates. Writing a great senior financial account job description is a vital part of this effort.
Explore All
Write Job Descriptions Articles