Crafting a compelling SEO strategist job description that captures the hearts and minds of qualified applicants can be intimidating. For this position, having the right talent in place is vital to help build your business' brand recognition online.
From setting keyword strategies to developing link-building campaigns, this role has a range of responsibilities. You must include all the key information to write a dynamic and engaging SEO strategist job description for your company.
The Main Responsibilities of an SEO Strategist
We have listed below the main responsibilities of an SEO strategist:
Developing Search Engine Optimization Strategies
An SEO strategist creates, executes, and monitors SEO plans to increase online visibility and organic search engine traffic. This involves analyzing competitor activity, researching keywords, auditing existing content, and implementing new tactics to maximize organic reach.
Content Marketing
A successful SEO strategy will include the development of high-quality content. It must provide users value while optimizing keyword rankings on relevant search engines. The strategist should be knowledgeable about their business's target audience and create content tailored to their needs.
Analytics & Reporting
Analyzing website data is a crucial part of any SEO campaign. Strategists must use analytics tools such as Google Analytics and Google Ads to measure performance and track progress toward established goals. They should regularly report this information to other team members or stakeholders.
Working With Teams
As an SEO strategist, you will often have to collaborate with multiple teams. It includes designers, copywriters, developers, and others to execute campaigns efficiently. It's important to have strong communication skills so everyone is aware of their responsibilities and timelines.
Knowledge of SEO Guidelines & Best Practices
To ensure your SEO strategies are effective, it is essential to stay up-to-date on search engine guidelines and optimization best practices. This includes being familiar with Panda updates, link-building techniques, mobile optimization, and more.
Experience in Paid Advertising
Many businesses rely on paid advertising options such as PPC campaigns and sponsored listings for faster results. The strategist should be well-versed in how to design and implement these initiatives to achieve maximum ROI.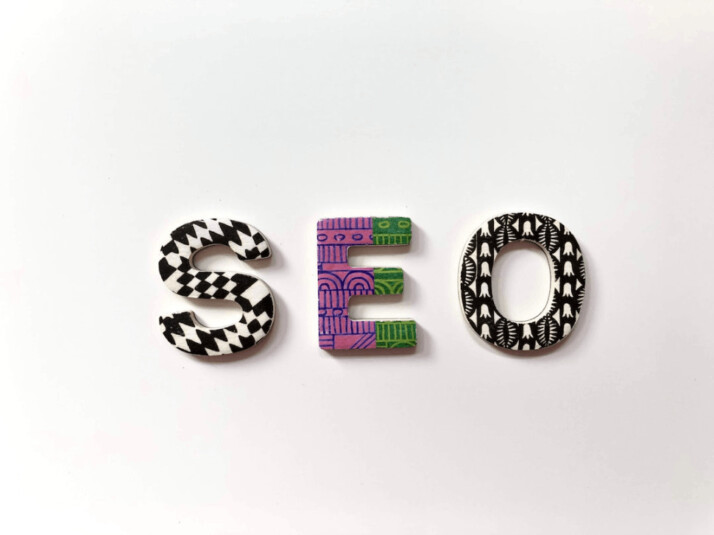 Key Skills and Qualities of an SEO Strategist
Let's review the main skills and traits that businesses seek in an SEO strategist:
Comprehensive knowledge of SEO principles
Expertise in technical optimization strategies
Ability to analyze and interpret data
Familiarity with keyword research techniques
Proven ability to optimize websites for search engine algorithms
Skilled at understanding user intent
Knowledgeable about how to use Google Analytics, Google Ads, and other marketing tools
Aptitude for creative problem-solving and strategic thinking
Experienced in developing effective link-building campaigns
Exceptional writing skills for content creation and copywriting
In-depth understanding of social media platforms, including Facebook, Twitter, Instagram, Pinterest, and YouTube
Proficiency in HTML/CSS programming languages
SEO Strategist Job Description Example
Here's a compelling SEO strategist job descriptionexample to help you get an idea of how to craft one for the position.
Job Description Example:
Are you a savvy SEO strategist looking for your next big challenge? In that case, we have the ideal opportunity for you! We are looking for an experienced and creative individual to join our team. You will be responsible for developing successful strategies for achieving higher search engine rankings through keyword research, content optimization, link building, and more.
Your Responsibilities:
Utilize on-page/off-page SEO techniques to drive website traffic
Analyze competitors' websites and create optimized content
Develop strategies to improve user experience on websites
Monitor and analyze website performance using web analytics tools
Research industry trends and stay up-to-date on algorithm changes
Collaborate with marketing and design teams to develop content plans
Skills & Qualities:
Proven expertise in SEO strategy development
Strong understanding of current SEO best practices
Excellent analytical, problem-solving, and communication skills
Highly organized and detail-oriented with the ability to multitask
Passion for learning new technologies and staying ahead of the curve
Benefits:
At our company, you will benefit from competitive compensation and a rewarding work environment that values collaboration and encourages innovation. You'll be part of an exciting team working towards success in a rapidly growing market. Join us now and become a leader in the digital revolution!
Conclusion
A successful SEO strategist should possess a combination of technical, analytical, and creative skills. It is vital that they understand how to optimize content for maximum visibility and engagement, execute campaigns efficiently, and keep abreast of SEO trends.
By following the job description example outlined, employers can craft an effective role tailored to their organization's needs.
Explore All
Write Job Descriptions Articles