Service associates are the first point of contact for customers, and their ability to provide excellent service can make or break a customer's experience. In today's competitive market, the importance of customer service cannot be overstated.
A single negative experience can lead to a loss of a customer and negative reviews online. On the other hand, a positive experience can lead to repeat business and positive word-of-mouth marketing. Hiring an effective service associate who will significantly impact a business begins with writing a great service associate job description.
A job description attracts the perfect service associate with the necessary skills and qualifications to excel in the role. Service associates represent their company and its values, build customer loyalty, and drive sales. This article will guide you in crafting a perfect job description.
Who is a Service Associate?
A service associate works as part of a customer service or customer support team. They identify and solve issues customers may have. They are responsible for assisting customers in various ways.
This includes answering questions, resolving issues, and providing information. They may learn about new technologies to assist their customers. Service associates may work in various industries, including retail, banking, telecommunications, and technology.
Their role may vary depending on the company and industry, but the goal is to provide excellent customer service and support.
Fundamental Duties of a Service Associate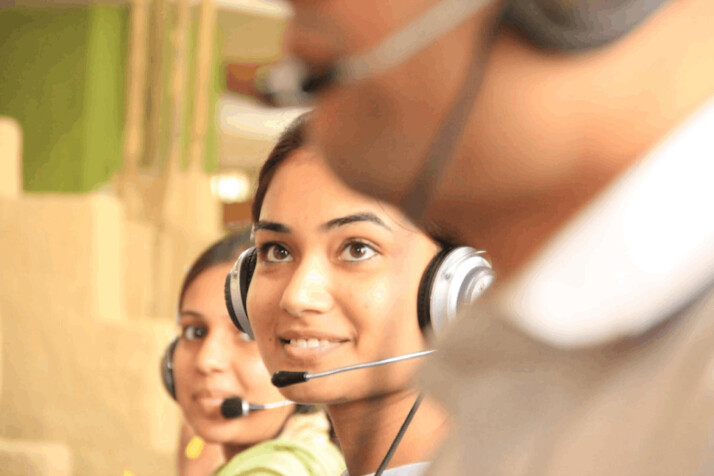 A service associate carries out several tasks to assist their customers. These duties may include:
Answering customer inquiries and providing information about products or services.
Resolving customer complaints and addressing any issues or concerns they may have.
Processing transactions and handling payments.
Assisting with stocking and maintaining the appearance of the sales floor.
Providing excellent customer service and building customer loyalty.
Helping with training new associates.
Upselling products and services.
Collaborating with other departments and store managers to achieve sales and customer service goals.
Referring customers to appropriate quarters.
Performing other duties as assigned.
Skills Required for a Service Associate
A service associate must possess some skills to give customers premium satisfaction. These skills include:
Strong communication and interpersonal skills.
Active listening and problem-solving abilities.
Empathy and patience.
Attention to detail.
Time management and organizational skills.
Ability to handle customer complaints and difficult situations.
Knowledge of the company's products or services.
Basic computer and technology skills.
Flexibility and adaptability.
Sales and marketing skills (depending on the industry).
Educational Requirements
A service associate's educational and training requirements can vary depending on the industry and the specific role. Most service associate positions require at least a high school diploma or equivalent.
Some employers may prefer or require applicants to have some post-secondary education, such as a college degree or vocational training. Many companies provide on-the-job training for service associates, including product or service knowledge, customer service techniques, and company policies and procedures. Some employers may require or prefer applicants to have customer service experience.
In some specialized fields like financial service, the service associate may need a degree to be qualified to do the job.
Level of Experience
The level of experience required for a service associate role can vary depending on the company and the position's specific duties. Some service associate roles may require a high school diploma and a few months of on-the-job training. Others may require a college degree and several years of relevant experience.
Service Associate Salary
The salary for a service associate can vary depending on factors such as location, industry, and experience level. The average salary of a service associate is $16.33 per hour.
Service Associate Job Description Examples
[Company Name] is looking for a motivated and experienced Service Associate to join our team. The ideal candidate should be able to provide top-notch customer service to help the company achieve its goals.
Duties and Responsibilities
Greet customers promptly and courteously, answer questions accurately, and provide helpful advice.
Assist customers with product selection, purchase decisions, and checkout procedures.
Ensure that store shelves are well-stocked, labeled, and organized orderly.
Process payment transactions quickly and accurately while adhering to established protocols.
Maintain cleanliness of the sales floor and other public areas following company standards.
Replenish and monitor inventory levels and alert management stock.
Work with other members of the team to ensure exceptional customer service.
Follow all health and safety regulations as required by law.
Qualifications and Skills
High school diploma or equivalent preferred.
Proven experience providing excellent customer service.
Ability to multitask in an effective and efficient way
Knowledge of POS systems and cash handling procedures.
Ability to stay calm under pressure.
Proficient computer skills, including MS Office Suite (Word, PowerPoint, Outlook).
Excellent problem-solving and communication abilities.
Wrapping Up
Service associates are vital to the success of any business. Their ability to provide excellent customer service can make or break a customer's experience. Employers must put out a compelling job description to hire a suitable candidate to ensure a positive brand image.
Use Hey INK to generate the perfect service associate job description in minutes!
Explore All
Write Job Descriptions Articles