A service manager role is challenging. But, your firm can reap the benefits of providing exceptional customer service with the proper person in place. To secure the right person, your service manager job description must accurately reflect the expectations of the role.
Here are absolute must-haves in the job description of a service manager.
Who Is a Service Manager?
Service Managers oversee a service organization's daily operations to meet client requests and deliver services quickly and efficiently. They manage personnel, resources, and procedures to ensure that products or services meet quality standards and efficiently address customer inquiries and complaints.
They work closely with other departments to maintain good working relationships and uphold company values.
What Makes a Good Service Manager?
A service manager is a professional who oversees the daily operations of a customer-oriented business. To succeed in this role, one must have exceptional interpersonal and communication skills, be highly organized, and possess a keen understanding of customer needs.
The ability to think quickly on their feet and effectively manage team dynamics are also necessary traits for success as a service manager.
A superb service manager is a leader and listener who can develop strong client relationships and meet their expectations. They should also stay current on industry norms and trends to make informed customer service judgments.
Essential Skills and Qualifications of a Service Manager
A service manager should possess an array of essential skills and qualifications to manage a team and provide excellent customer service successfully. These include problem-solving, time management, communication, technical knowledge, and leadership abilities.
1. Problem-Solving and Multi-Tasking Skills
Problem-solving skills are paramount in this role as they need to anticipate issues and devise creative solutions quickly. They must have strong organizational abilities and be adept at managing multiple tasks and prioritizing their work.
The service manager needs to be able to make difficult decisions with confidence when necessary.
3. Good Communication Skills
Good communication is fundamental for success as a service manager. The ability to communicate clearly, both verbally and in writing, is essential for keeping customers informed while ensuring that instructions are understood.
The service manager must be patient and understanding with customers, internal and external stakeholders.
4. Technical Proficiency
Service providers must be technically proficient. Excellent IT abilities help maintain systems and resolve challenges.
5. Leadership Skills
Leading and motivating a team is integral to achieving desired results and inspiring them to go above and beyond. The service manager must embody empathy, allowing support and understanding of their team while establishing strong working relationships.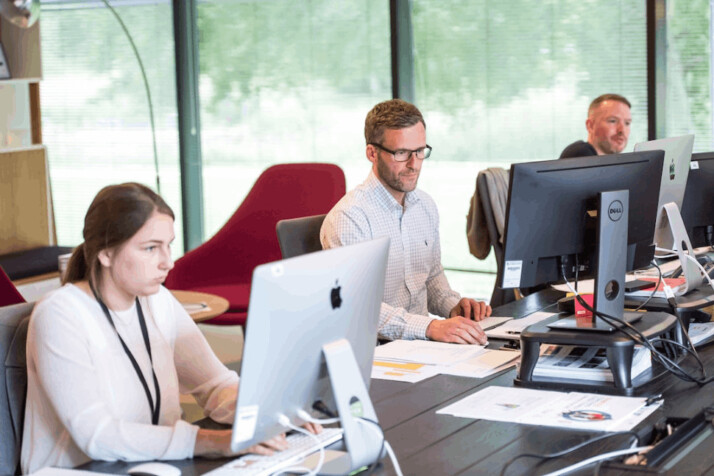 Template: Service Manager Job Description
Company XYZ seeks an experienced Service Manager to oversee daily operations and ensure quality customer service. The ideal candidate will understand how to provide excellent client relations, implement procedures that optimize workflow, and lead teams efficiently.
This role requires creative problem-solving skills, attention to detail, and an affinity for interpersonal communication. The successful candidate should be able to handle challenges with grace while communicating effectively with all stakeholders. With the ability to juggle multiple tasks promptly, they must demonstrate diligence and professionalism in their approach.
The Service Manager oversees staff performance, budgets, resources, reports, and process improvements. They must devise innovative tactics to enhance customer satisfaction while maintaining profitability objectives. Furthermore, they are tasked with training employees on company policies and best practices and troubleshooting any technical issues.
A successful candidate will have excellent people management abilities, exceptional organization skills, and stellar verbal and written communication skills. If you possess these attributes and seek a rewarding career opportunity with Company XYZ, please apply today!
To Wrap Up
The service manager job description template above provides a comprehensive starting point. Feel free to customize it to fit your company's needs.
Explore All
Write Job Descriptions Articles