Fashioning effective job descriptions for site architects is a crucial task that requires attention to both detail and creativity. It isn't only imperative to draw up clear outlines of the responsibilities but also to establish an appealing message that resonates with potential applicants. Thus, crafting an effective site architect job description necessitates a deft blend of concision and perspicacity from those charged with the assignment. From communicating specific duties to indicating desirable qualifications, your site architect job description must have it all.
What Are the Duties and Qualities of an Architect?
Before crafting a site architect job description, you should understand the most important duties and qualities associated with the role. Below are some of these qualities and duties.
Designing and Constructing Buildings
The duties of a site architect are varied, but the most fundamental responsibilities relate to designing and constructing buildings. Site architects must take into account all facets of construction when crafting their designs, from the structure's strength and stability to the materials used.
Proficiency in Different Architectural Principles
They must be proficient in a wide range of architectural principles, including cost estimation, building safety regulations, surveying methods, and computer-aided design software. They may also need to evaluate existing structures for possible alterations or additions.
Manage Projects From Conception to Completion
In addition to these technical duties, site architects typically manage projects from conception to completion. This can involve liaising with other professionals like engineers and surveyors, obtaining permits and licenses from local authorities, and adhering to relevant regulations.
Furthermore, many project leaders will assign specific tasks to individual team members, which requires the architect to possess strong communication and problem-solving skills.
Identify Potential Challenges
A successful site architect is able to identify potential challenges ahead of time while remaining agile enough to respond quickly when the need arises. They must possess exceptional knowledge of industry trends and the ability to think creatively about solutions that fit the client's needs and budgetary constraints.
Excellent Presentation Skills
Although the majority of their job involves overseeing physical constructions, site architects must also have excellent presentation skills. They must be capable of communicating their visions to others.
Site Architect Job Description Samples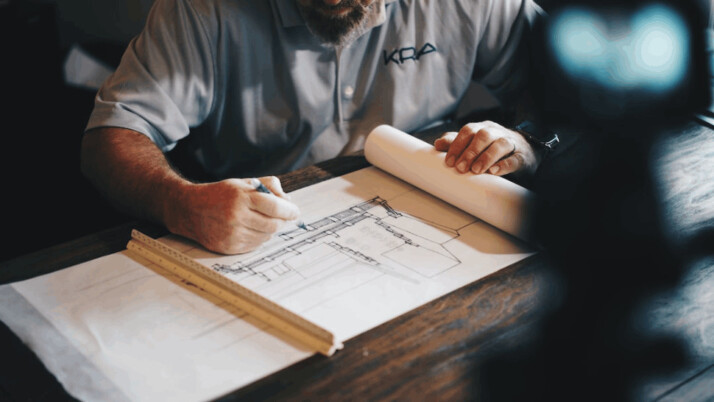 Check out these examples of site architect job descriptions generated with the new Hey INK tool.
Template 1
We are looking for an experienced Site Architect to join our team and develop sophisticated plans and drawings. The ideal candidate should have a clear understanding of architectural principles, building requirements and materials. They should also have excellent knowledge of CAD software, as well as the ability to interpret technical specifications and prepare construction drawings accurately.
The successful applicant must have extensive experience creating floor plans, elevations, sections, site-related documents, technical details and other related plans. The individual must possess good organizational skills, with the capability to manage multiple tasks efficiently while meeting tight deadlines. Also, he/she should be able to work effectively in both individual and collaborative settings.
A bachelor's degree in Architecture is essential; however, additional certifications and accreditations will be highly advantageous. Additionally, candidates must demonstrate experience in developing detailed architectural designs that meet regulatory compliance.
If you think you fit this profile, please apply now!
Template 2
We are looking for a highly experienced Site Architect to join our team. The ideal candidate must be able to draw up plans, create visual representations and generate detailed architectural requirements from scratch. This position requires someone with extensive experience in the field of architecture as well as knowledge of current design trends and industry best practices.
A successful candidate will have an eye for detail, excellent problem-solving skills, good judgment and a creative flair. He/she should be familiar with drawing tools such as AutoCAD and Adobe Photoshop. The role includes working with clients to develop an overall design concept that meets their specific needs and objectives.
The chosen applicant must possess strong communication abilities, including the ability to convey technical ideas clearly to non-technical audiences. We are seeking an individual who is organized and articulate and can work collaboratively within deadlines. If you believe you meet these criteria and have what it takes to excel in this role, we would love to hear from you.
Conclusion
If you can nail your job description, getting the right fit becomes easier. The templates above can guide you when drafting your job description. You could also take the faster route by using Hey INK to generate your job description and other content in seconds.
Explore All
Write Job Descriptions Articles