A few years ago, social media manager wasn't even a "thing." But now, it's a necessity for promoting online relevance for every business.
While you need to hire one, you don't know the first thing about writing a social media content manager job description! Good news: we've got you covered.
In this article, we'll distill the roles of a social media content manager and how to write a job description to hire one!
Before we get to the nitty-gritty of this article, we need to answer the first question that comes to mind:
Who is A Social Media Content Manager?
A social media manager develops content, including but not limited to social media posts, blogs, content videos, and online ads. The position requires an online presence and sound knowledge of social media trends. In clear terms, social media management is the perfect blend of data importation and content creation for the web.
The social media manager is the first contact for a potential client. With the right strategy, they can get your brand in front of millions of web users.
What Are The Roles Of A Social Media Content Manager?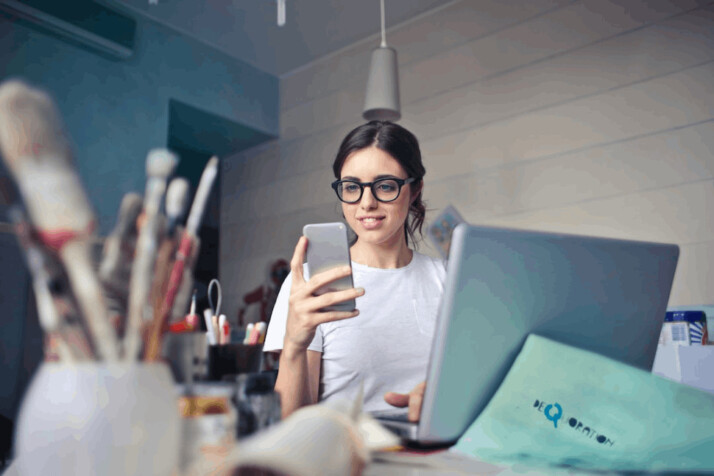 Driving Engagement And Increasing Sales.
Every business needs visibility and engagement to thrive. Since everyone is on social media, it only makes sense to drive engagement and sales there! So, a social media content manager develops visual or written posts to boost engagement and revenue.
Strategizing Campaigns and Content
A social media manager creates and executes campaigns that align with the company's larger goals. They ideate interactive content aimed at skyrocketing engagement.
Reporting Metrics A Company Meetings
Every company requires a level of accountability to push for success. As a result, social media managers report the success or problems of campaigns to the company stakeholders. They also share such details with their marketing team.
Analyzing Data
Besides crafting engaging content, they monitor and analyze data to discover content performance. Social media data analysis may include monitoring comments, social listening, or KPIs.
Posting And Monitoring Content
The social media content manager may delegate or oversee content posting. Moreover, they observe comments, respond, and reply to messages where necessary.
Collaborating With Influencers
They contact and work with influencers to promote their content and boost conversion rates.
Social Media Content Manager Job Description Sample
We are looking for an experienced and creative Social Media Content Manager to join our team! The individual must have a keen eye for detail, excellent communication skills, and be passionate about delivering engaging content on our social media platforms.
The ideal candidate has a strong background in digital marketing, copywriting, and community management. In addition, they should have an in-depth understanding of the latest trends and technologies related to social media. Coupled with the knowledge of current algorithms used by major platforms.
The successful applicant will develop and execute innovative content strategies that captivate audiences, increase visibility, and drive conversions.
Duties include: curating high-quality written, audio/video, and graphic content; managing influencer relationships; coordinating with teams across departments (i.e., product, customer service, etc.) to ensure consistency of message and branding; tracking performance metrics; and developing promotional campaigns.
The prospective professional must also stay abreast of emerging trends in social media and identify opportunities to engage with new target markets.
This is a phenomenal opportunity for someone who enjoys strategizing and creating compelling visual stories. Apply today if you're ready to demonstrate your unparalleled content-wrangling abilities!
Requirements
A solid proclivity for content management.
Three years of proven experience as a social media manager.
Communication skills
A knowledge of online marketing channels.
Writing and editing skills
Conclusion
It is no doubt that social media content management will always be a significant part of any business.
Struggling with drafting a Social Media Content Manager Job Description? INK AI tool is all you need! With this tool, you can create the most interesting, engaging, and personalized job description in just a few clicks. We promise you will have your content written in no time.
Your job posting will not only intrigue potential employees but also create a superior brand image as opposed to a bland job description!
Explore All
Write Job Descriptions Articles