In the modern age, businesses have become more reliant on digital marketing and social media for promotion. As a result, the demand for skilled professionals with an understanding of the latest trends has grown exponentially. And it's no surprise that there is a clear need to create a comprehensive social media marketing intern job description. It must accurately reflect the roles the candidates will be expected to fulfill.
This article will explore the key duties of a social media marketing intern with a detailed example.
Key Duties of a Social Media Marketing Intern
A social media marketing intern is responsible for the following tasks to ensure a company's success in its digital presence:
Content Creation and Management
The social media intern will develop content for multiple platforms, creating posts that captivate audiences and drive engagement. They should also have excellent copywriting skills and understand how to convey messages effectively using visual elements like photos, videos, and graphics.
Campaign Planning & Execution
It is essential for the social media intern to create campaigns with clear goals and objectives, and implement them through smart strategies. This includes analyzing data from previous campaigns and adjusting tactics accordingly.
Team Collaboration & Communication
Social media interns must be able to collaborate with other team members to produce effective results. Effective communication between all parties is essential, so they must know how to express their ideas clearly while listening attentively to others.
Platform Management
The intern is responsible for monitoring different social media platforms, such as Facebook, Twitter, Instagram, etc., and responding to comments or inquiries quickly. They should also stay up-to-date on any changes made to those networks.
Skills Development
Having hands-on experience in managing social media accounts provides the opportunity to learn new skills. This can include analytics, SEO optimization, A/B testing, creative writing, working with influencers, building customer relationships, etc.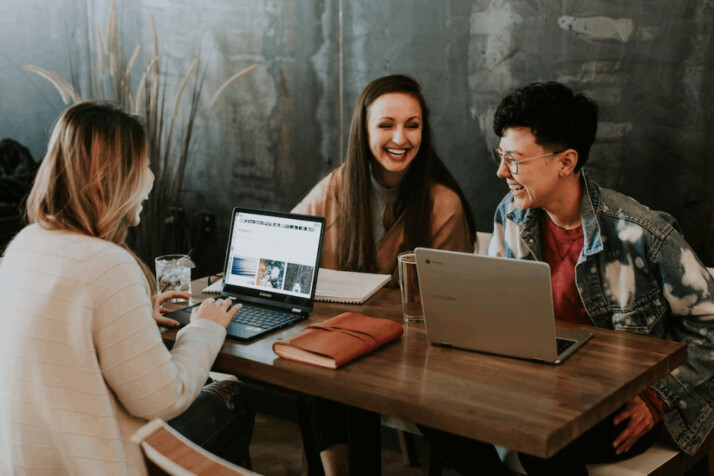 Social Media Marketing Intern Job Description Example
We have compiled a great social media marketing intern job description to help you craft one effectively:
Job Description Example:
Do you have a passion for digital marketing and an eye for detail? We're seeking a creative Social Media Marketing Intern to join our team! This is a fantastic opportunity to gain valuable industry experience while developing essential skills in the field.
You will be responsible for the following:
Developing and executing social media campaigns that are engaging, creative, and reflect the brand identity
Tracking the performance of all campaigns using analytics tools and recommending improvements
Generating content such as videos, blog posts, images, and graphics for use on various platforms
Creating promotional materials, including advertising copy, press releases, and newsletters
Monitoring conversations about the company's products/services online and responding accordingly
We're looking for someone with the following qualities:
Excellent written and verbal communication skills
Proficiency in graphic design software such as Adobe Photoshop or Illustrator
Strong knowledge of current trends and best practices in social media marketing
An entrepreneurial spirit and passion for creating impactful content
At our company, we value creativity, collaboration, and out-of-the-box thinking. In exchange for your hard work, we offer competitive compensation packages and a unique culture focused on helping you achieve personal and professional growth. If you think you'd be a great fit, don't hesitate – Apply now!
Conclusion
The job of a social media marketing intern is multifaceted. It requires an individual with strong interpersonal skills, excellent written communication abilities, creative problem-solving capabilities, and experience in digital platforms. By understanding the skills and duties, you will be better equipped to evaluate candidates for your company's social media marketing intern position.
Explore All
Write Job Descriptions Articles