A Social media skills job description helps assist with a job search or the recruiter search process. The job description should be well-written, tailored to the unique position, and cover all required skills and responsibilities.
This article focuses on what to include in a job description for social media skills and provides an excellent sample to help write yours.
What Does a Social Media Skill Job Description Entail?
A social media skill job description entails a multifaceted role that requires the ability to effectively develop, manage and execute social media marketing campaigns.
The position involves creating content for various platforms such as Facebook, Instagram, YouTube, Twitter, and other emerging networks.
It also includes developing strategies to engage customers and increase brand awareness on those platforms. This could involve developing creative campaigns to promote products or services, researching potential customer insight opportunities, managing community engagement, and monitoring reports.
A Social Media Skills Manager uses digital marketing tools, methods, and best practices to build compelling campaigns that boost brand visibility and revenues.
Primary Duties of a Social Media Manager
A Social Media Manager is responsible for developing, managing, and executing an effective social media strategy that aligns with a company's business objectives. This involves planning, creating, and optimizing posts on multiple social media platforms such as Facebook, Instagram, Twitter, and LinkedIn. Other duties include:
Content creation includes videos, infographics, and podcasts to promote the company's products and services.
Ability to work independently, think creatively, and have excellent organizational skills.
Great strong writing skills to craft compelling stories about their organization or its offerings.
Being tech-savvy and having knowledge of social media marketing trends to boost interaction and reach new customers is vital.
The ability to research, analyze and report on social media campaigns to assess their effectiveness is essential in this role.
Essential Skills of a Social Media Manager
A Social Media Manager must possess essential skills to navigate the often unpredictable waters of digital marketing successfully.
Chief among these is an ability to think strategically, deploying creative solutions in response to quickly-changing conditions and trends.
Additionally, one should have an eye for detail when curating content, as even small mistakes can be disastrous on social media.
Excellent communication is another necessity. A successful SMM must effectively listen and speak with internal and external stakeholders while writing succinctly and compellingly across channels.
Finally, they must maintain emotional resilience due to the potential conflicts that could arise from their responsibilities.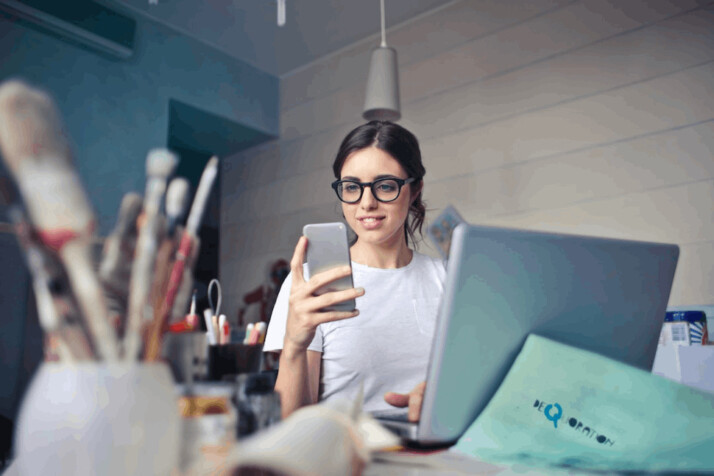 Social Media Skills Job Description Sample
Company XYZ is looking for a highly-skilled social media expert to join our team! The ideal candidate has an in-depth knowledge of the digital landscape, with experience running successful campaigns and creating engaging content. Our new hire should be innovative and analytical, able to develop dynamic methods that amplify our message while analyzing their performance.
Our next social media superstar should deeply understand all major platforms, including Facebook, Twitter, LinkedIn, Instagram, Snapchat, and TikTok. He or she should be a masterful communicator, capable of writing persuasive copy that resonates with our audience. Our writer must also know how to optimize posts for maximum reach using SEO tactics and various analytic tools.
This role requires someone who is a multitasker and comfortable working autonomously on multiple projects simultaneously. Additionally, our candidate must possess excellent interpersonal skills and be willing to collaborate with colleagues across departments for upcoming initiatives.
If you are ready to take the bull by the horns and put your forward-thinking ideas into practice – we want to hear from you! Apply today to become part of Company XYZ's social media dream team.
Final Words
Utilizing a social media skills job description is a fantastic way to pinpoint the duties, skills, responsibilities, and potential the company needs. As a hiring manager, ensure you focus on the skills and qualifications that define the role.
Explore All
Write Job Descriptions Articles