Talent recruiters help maximize the potential of employees and attract new top-notch candidates for open positions. But how do you attract the best candidates for talent recruiters themselves? Well, the first step is to have a clear and eye-catching talent recruiter job description.
A clearly outlined job description that aligns with the company's mission can help employers accurately identify candidates best suited for this role. And in this article, we'll be sharing some great sample job descriptions you can refer to.
We'll also be looking at a talent recruiter's role in the company and its importance. Let's get into it!
Why is it Important to Hire a Talent Recruiter?
Hiring a Talent recruiter is an increasingly important decision for businesses in today's competitive market. With ever-evolving hiring trends, it can be difficult to keep up with the complexities of recruiting top talent.
A Talent recruiter understands these complexities and can provide invaluable insight into how best to find, hire and retain quality employees. They will ensure that your recruitment process is optimized from start to finish.
They have knowledge of current industry standards, as well as emerging trends. And this allows them to craft a strategy that caters to both the needs of your business and those of potential candidates.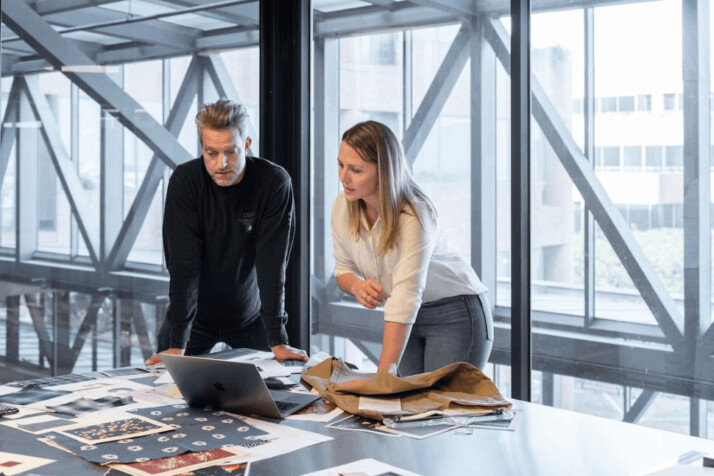 What Does a Talent Recruiter Do?
A Talent recruiter is a professional whose primary role is to maximize an organization's human capital. They utilize strategies that identify, attract and retain the most skilled employees. Some of their tasks include:
Creating job postings
Sourcing candidates through recruiting channels
Conducting initial interviews
Utilizing tools such as psychological testing for employee assessments
Talent recruiters also assess organizational performance in order to develop meaningful feedback loops. Through ongoing research into changes in labor markets, they can advise organizations on how best to meet their workforce needs and remain competitive. Ultimately, the output of a Talent recruiter is helping to create a culture of excellence within any given workplace.
Talent Recruiter Job Description Example
We are looking for a Talent recruiter to join our team and bring their enthusiasm, creativity, and expertise in Human Resources (HR). You will be responsible for designing and implementing talent management strategies that ensure the optimal use of resources. The ideal candidate should have a thorough understanding of HR best practices, recruitment processes, labor laws, and performance evaluation methods.
To succeed as a Talent recruiter, you must demonstrate excellent communication skills, critical thinking ability, organizational prowess, and an ability to analyze data efficiently. A successful Talent recruiter should also possess a good knowledge of the industry trends in talent acquisition and management.
Qualifications:
Bachelor's Degree in Human Resources or a related field
Minimum of 5. years experience in HR roles
Excellent knowledge of current HR practices
Ability to multi-task effectively
Excellent written and verbal communication skills
Proficiency with relevant computer applications, including MS Office Suite
Good knowledge of local employment law
Responsibilities:
Developing and executing effective recruiting plans and initiatives
Developing job postings and interviewing candidates
Identifying qualified candidates utilizing various recruitment techniques
Assessing potential employees through interviews and pre-employment assessments
Onboarding new hires
Maintaining employee records according to legal requirements
Training managers on best practices in recruitment, selection and retention
Monitoring performance evaluations and administering salary increases accordingly
Facilitating periodic performance reviews and identifying areas of improvement
Analyzing trends in the workforce and developing strategies to improve efficiencies
Quick Tips for Writing a Job Description
1. Ensure that the job description accurately reflects the requirements of the position by listing out essential duties and responsibilities.
2. Include a brief summary to provide an overview of the role and its purpose.
3. Highlight the qualifications, experience, and skills necessary for success in the job.
4. Focus on action words to demonstrate what tasks to complete and how they will be measured.
5. Strike a balance between providing detail while maintaining brevity; long descriptions can overwhelm candidates.
Conclusion
A talent recruiter is an invaluable asset for any organization. Not only do they provide expertise in recruitment, but they also provide insight into employee motivation and development.
By writing an accurate and detailed talent recruiter job description, companies avoid wasting time interviewing people who don't match their requirements. Take a cue from the example job description and writing tips in this article, and you should be good to go!
Explore All
Write Job Descriptions Articles