Technical quality assurance professionals play a crucial role in any organization. They ensure that products and services meet the required standards of excellence.
These professionals use their expertise and attention to detail to identify and correct defects, improving the overall quality of the company's offerings. That's why it's so crucial for employers to write an excellent technical quality assurance job description for this position. Hiring the perfect fit for this position is critical to a company's success.
A great job description will help attract top talent and ensure that candidates clearly understand the responsibilities and expectations of the role. This article explores all you need to know about writing an outstanding technical quality assurance inspector job description.
Who is a Technical Quality Assurance Professional?
Quality assurance professionals are people responsible for ensuring that a product or service meets the specified quality standards. They work in various industries, including manufacturing, healthcare, and software development.
Their job is to ensure that the products and services produced are high quality and meet customer expectations. They also identify problems with a product and correct them before the product is sent out to the customer.
Duties of Technical Quality Assurance Professional
The duties and responsibilities of a quality assurance professional may vary depending on the specific job role and industry. However, some typical duties of a quality assurance professional include the following:
Developing and implementing quality control and assurance policies and procedures.
Ensuring that products and services meet industry standards and regulations.
Conducting inspections, testing, and assessments to evaluate the quality of products and services.
Analyzing and reviewing data and reports to identify trends and potential issues.
Developing and executing quality improvement plans.
Providing training and support to staff on quality control and assurance procedure.
Maintaining accurate documentation and records related to quality control and assurance activities.
Collaborating with teams, such as engineering, production, and sales, to ensure that quality standards are being met.
Communicating with customers and suppliers to address quality issues and resolve problems.
Participating in internal and external audits to assess the effectiveness of quality control and assurance processes.
Skill Requirement
A quality assurance inspector should have several skills to be effective. These may include:
Attention to detail. They must be able to identify minor defects or deviations from specifications.
Ability to analyze products, processes, or systems to identify areas for improvement.
Communication skills.
Ability to identify problems and come up with solutions to fix them.
Interpersonal skills.
Organizational skills.
Technical skills.
Computer literacy.
Knowledge of industry standards and regulations.
Educational Requirements
Quality assurance professionals have to be properly educated and trained for this role. Some employers may prefer to hire candidates who have completed postsecondary education in a related field, such as engineering or industrial technology. On-the-job training can be provided to new quality assurance inspectors to teach them the specific procedures and standards used by the company.
Sometimes, quality assurance professionals may require a specific certification, such as the American Society for Quality's Certified Quality Inspector (CQI) credential. To be eligible for this certification, candidates must have at least eight years of work experience in a full-time, paid position. This can be in a quality profession or a combination of education and experience.
Experience Requirements
The experience requirements for a Quality Assurance Inspector can vary depending on the specific industry and company. In general, Quality Assurance Professionals have to be trained in the field. Entry-level employees may be offered on-job training.
Some employers may prefer candidates who have completed postsecondary education in a related field, such as engineering or quality management. Some companies may also require Quality Assurance applicants to have at least 3-5 prior experience in the field. Or a related field, such as manufacturing or production.
It is also common for Quality Assurance Inspectors to have relevant certifications. This may include a Quality Inspector Certification (CQI) or a Certified Quality Technician (CQT) designation. These certifications demonstrate a level of expertise and commitment to quality assurance practices.
Salary Expectations
The salary of a technical quality assurance professional varies based on the industry. The company's size, location, level of education and experience, and any specialized skills or certifications that the candidate possesses may determine the salary. There is no specific rate. It depends on the particular job and the employer.
Technical Quality Assurance Job Description Examples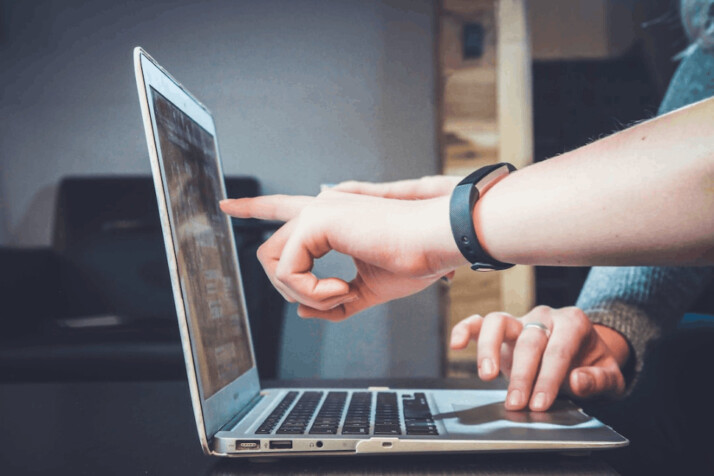 Example 1
Job Summary
A Quality Assurance Inspector is responsible for assessing the quality of products produced by our company. They ensure it meets established standards.
Our ideal candidate will be able to conduct inspections, identify non-conformance issues, develop corrective action plans and provide feedback to management. He/she should also have excellent communication skills, attention to detail, and problem-solving abilities.
Duties & Responsibilities
Conduct thorough inspections of products and ensure they comply with customer requirements, industry regulations, and safety standards.
Identify any problems and take appropriate measures to correct them.
Develop inspection criteria based on current trends in the industry.
Prepare detailed reports regarding all findings from product testing and evaluations.
Monitor production processes to detect potential defects or areas that require improvement.
Follow up with employees and managers to ensure compliance with corrective action plans and internal procedures.
Keep accurate records of all completed inspections.
Qualifications & Skills
Bachelor's degree in Engineering or a related field.
3+ years of experience as a Quality Assurance Inspector in a manufacturing setting.
Strong knowledge of applicable laws and regulations surrounding product quality assurance.
Excellent written and verbal communication skills.
Proven analytical thinking and problem-solving abilities.
Ability to pay close attention to details when conducting inspections.
Working knowledge of Microsoft Office Suite and QA software.
Education & Experience
Bachelor's degree in engineering is required; three (3) years of Quality Assurance Inspection experience is preferred.
Job Demands
This position requires frequent standing, walking, bending, stooping, and climbing while performing duties such as inspecting the physical attributes of components and products. May be exposed to noise levels that exceed OSHA guidelines. Must be able to lift to 25 lbs occasionally.
Salary & Benefits
Competitive salary commensurate with experience plus benefits package including medical, dental, vision, vacation, and sick time.
Example 2
Job Summary
A Quality Assurance Inspector is responsible for ensuring the quality of products or services meets predetermined standards. They must inspect, test, and evaluate finished goods before they can be shipped or delivered to customers.
The successful candidate will have a keen eye for detail, problem-solving skills, and the ability to think outside the box to improve existing processes.
Duties & Responsibilities
Conducting visual inspections of products throughout all stages of production.
Testing physical properties such as color, taste, weight, and texture against established standards.
Detecting and reporting any discrepancies in product samples.
Analyzing data from tests conducted on prototypes and end-products.
Taking corrective action if necessary to maintain consistent quality assurance.
Performing preventative maintenance on machines used in the manufacturing process.
Identifying defects early in the production cycle and recommending solutions.
Keeping accurate records of all inspections and tests performed.
Investigating customer complaints about product quality issues.
Staying up to date with industry trends and regulations regarding quality assurance.
Qualifications & Education
Bachelor's degree in engineering, mathematics, or a related field.
Proven work experience as a Quality Assurance Inspector or similar role.
Familiarity with ISO 9001 standards and other applicable regulations.
Excellent attention to detail.
Ability to interpret complex technical documents.
Problem-solving skills and critical thinking aptitude.
Good interpersonal and communication skills.
Experience Required
2+ years of experience working in quality assurance or an equivalent environment.
Understanding of statistical principles used in quality control.
Knowledge of basic mechanical and electrical components and systems.
Proficient in using Microsoft Office Suite programs (i.e., Excel, Word, PowerPoint).
Job Demands
Flexibility with hours depending on the production schedule.
Standing for extended periods during inspections/tests.
Working in hot/cold environments for extended periods.
Salary & Benefits
Competitive salary based on experience level.
Full benefits package, including health insurance.
Example 3
Job Description
We seek a Quality Assurance Inspector to join our team. And provide an extra layer of protection to ensure that all products meet the highest possible quality standards.
The successful candidate will inspect incoming materials, in-process components, and finished goods to verify they comply with established specifications. They must also have a good knowledge of international quality assurance regulations. And be able to review documents such as inspection reports and other process records.
Duties & Responsibilities
Inspect raw materials, components, and finished products to check for compliance with requirements.
Setting up equipment used in the inspection process and ensuring it operates correctly.
Evaluating parts for dimensionality and tolerances using manual and automated measuring instruments.
Carrying out inspections according to prescribed frequencies.
Compiling accurate inspection reports.
Keeping detailed records of tests conducted and results obtained.
Investigating defects found during inspections and recommending corrective actions.
Qualifications & Skills
High school diploma or equivalent.
Knowledge of quality management systems (QMS).
Excellent written and verbal communication skills.
Proficiency with Microsoft Office applications.
Ability to interpret technical drawings, blueprints, and instructions.
Attention to detail and accuracy.
Analytical thinking.
Good problem-solving skills.
Education & Experience
Minimum one year of experience working in a similar position.
Basic understanding of machining processes and principles.
Relevant formal training or certification.
Job Demands
The role requires frequent physical activities such as standing, walking, bending, carrying, pushing/pulling heavy items, climbing ladders and scaffolds.
Working long hours may sometimes be necessary, including weekends and evenings. The job can also involve exposure to noise, dust, fumes, chemicals, heat/cold temperatures, bright lights, and hazardous materials.
Salary & Benefits
This full-time position pays $25-$30 per hour based on experience.
Additional benefits include paid holidays, vacation days, sick leave, and medical insurance coverage.
Wrapping Up
The need for quality assurance professionals cannot be over-emphasized. They are there to ensure that substandard products do not damage your company's reputation. This is why the technical quality assurance job description must detail everything expected of the candidate. This will ensure that you hire the best candidate for the job.
Still need help drafting the perfect job description? Hey INKis your best bet. It will generate a well-drafted job description for you in minutes!
Explore All
Write Job Descriptions Articles