A technical service engineer job description includes expected hours, technologies and software knowledge, desired abilities, and certifications. This article overviews what a technical service engineer job entails and provides a template description.
Who Is a Technical Service Engineer?
Technical Service Engineer is a professional who provides technical help to businesses or customers, focusing on product-related concerns. This personnel must be well-versed in the necessary components and tools to ensure client satisfaction and problem resolution.
What Makes a Good Technical Service Engineer?
A Technical Service Engineer is essential to any IT team, providing proactive support and solutions for customers. To be a successful Technical Service Engineer, one must possess the following abilities: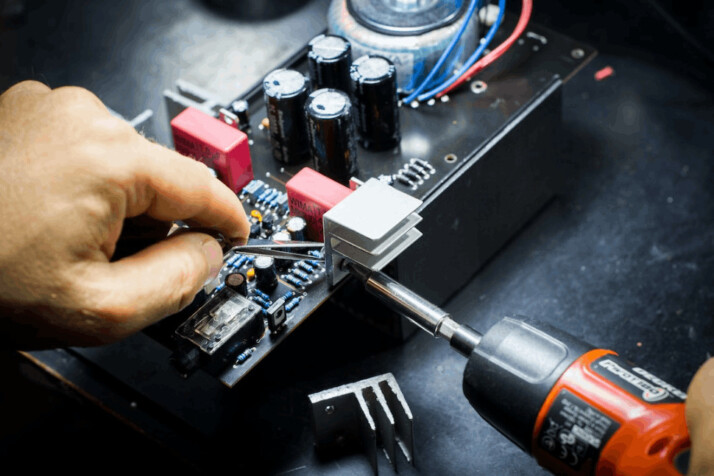 1. Basic Understanding of Components
To solve customer issues, a Technical Service Engineer should have a basic understanding of computer components such as CPUs, RAMs, GPUs, motherboards, etc.
2. Professional Demeanor and Clear Communication
Maintaining a professional demeanor while speaking with customers is essential when resolving their inquiries. The ability to clearly explain technical solutions in a manner that's easy for customers to understand is also crucial.
3. Troubleshooting Skills
A Technical Service Engineer should be able to diagnose technical issues and identify potential solutions. This requires analytical thinking, problem-solving acumen, and investigative aptitude.
Essential Skills and Qualifications of a Technical Service Engineer
A Technical Service Engineer must possess a wide array of essential skills and qualifications to provide the necessary technical support. These include basic computer component knowledge, substantial troubleshooting experience, system requirements, and the ability to handle challenging problems effectively.
To deliver timely solutions, the engineer should be certified in computer science or technology and have good communication abilities. They must maintain a professional attitude while interacting with customers to ensure customer satisfaction and quality service.
Other abilities a successful Technical Service Engineer may include:
Ability to proactively resolve complex technical issues.
Possess detailed knowledge of the components and tools used to provide support.
Maintaining a clear, step-by-step list of solutions or templates for resolving issues quickly.
Solving problems with creative solutions following industry standards.
A Technical Service Engineer must possess all the above skills to ensure that any technical issue can be resolved promptly.
Template: Technical Service Engineer Job Description
Company XYZ is looking for an experienced Technical Service Engineer with expertise in problem-solving and a knack for quickly diagnosing complex technical issues. The ideal candidate can work independently, think creatively, and communicate with all staff members.
This role requires strong analytical skills, organizational proficiency, and the ability to troubleshoot challenging technical problems. The individual should have experience handling large projects implementing advanced technologies and applications. They should demonstrate adeptness at explaining simple and complicated concepts to clients clearly and concisely.
The Technical Service Engineer must also stay abreast of industry trends and best practices and remain informed about new products and services. Additionally, they are expected to provide exceptional customer service by responding promptly to inquiries, resolving complaints equitably, and developing practical solutions.
Overall, this position demands someone who is knowledgeable, detail-oriented, diligent, proactive, and capable of simultaneously working on multiple projects. We'd love to hear from you if you fit these qualifications and possess a penchant for solving complex tech issues!
Conclusion
A good Technical Service Engineer job description should list out all the basic tasks that will be expected along with essential skills and qualifications. By highlighting the duties of this position, you raise the chances that a qualified candidate will fulfill the job opening.
Explore All
Write Job Descriptions Articles