Telemarketers are worth their weight in gold–If you do hire a great one. Although technology disruption has given the role a bad rap in recent years, it remains relevant.
A Telemarketer who knows their salt can rake in millions in revenue for a company. Now, how do you increase your chances of hiring skilled talent? By writing an excellent Telemarketer job description.
An incredible description states the required skill set and proficiency level necessary for the position. When properly written, your job listing will improve your hire quality remarkably.
In this article, you will learn the best practices of a job description with proven samples.
Who Is A Telemarketer?
A telemarketer sells, solicits, or advertises a product to potential clients. In other words, they speak with prospective customers over the phone to discuss products, services, and more.
Telemarketing is in high demand right now. And with growing technology, it is getting easier to make calls and mail. It's the perfect career for people with people skills.
Businesses and organizations employ telemarketers to market their products and services, often to prospective clients. For example, an industrial company might hire telemarketers to sell their products to metal fabrication plants in a specific region.
This role is similar to a salesperson or a door-to-door sales assistant– but people in this position market over the phone. Most companies want their telemarketer to be professional and effective at communicating with their customer. Generally, businesses need people who can deliver desired results in sales!
The Best Telemarketer Job Description Templates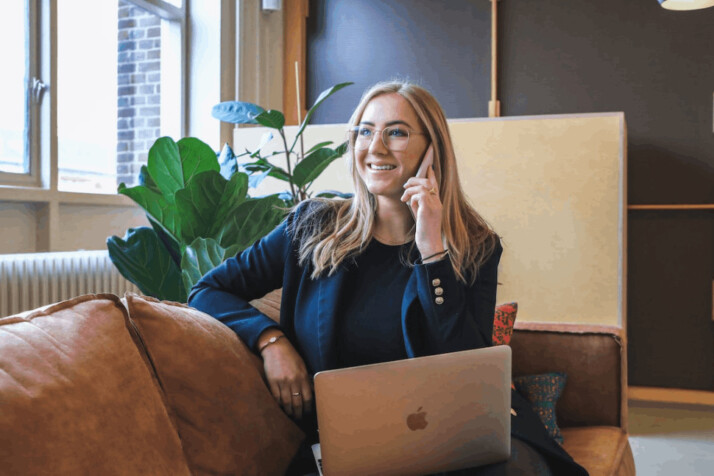 Check out samples Telemarketer Job Descriptions below:
Sample 1
A telemarketer is an experienced professional who communicates with potential customers over the phone to promote products or services.
This position requires a highly organized, outgoing individual with exceptional communication skills and a passion for customer service.
You must be a great conversationalist and have a knack for building relationships. To perform this role, you need to be knowledgeable about current trends and developments related to the organization's offerings.
Your duties will include making outbound calls, tracking customer responses, keeping detailed records of conversations, and ensuring customer satisfaction. Ultimately, your goal is to convert leads into paying customers.
Sample 2
A motivated and experienced telemarketer is needed to join our team! We are looking for someone with a knack for sales, communication skills, and the ability to think on their feet.
You should be able to efficiently manage customer inquiries, identify potential prospects, and actively pursue leads to maximize sales opportunities.
This role requires someone with exceptional organizational acumen who can juggle multiple projects while adhering to strict deadlines.
You must stay abreast of the latest industry trends. Of course, you should also exude confidence during cold calls and demonstrate patience and empathy when dealing with customers.
If this sounds like you, apply today!
Conclusion
If you are looking to hire telemarketers, having a fitting job description is important.
An excellent Telemarketer job description will help optimize your hiring quality. It's easy to get overwhelmed while drafting a job description. But with the right guide, you can make it a cinch. When in doubt, consult a reliable template.
Explore All
Write Job Descriptions Articles