A telesales representative plays an immensely vital role in the success of any organization's sales strategies. They act as a bridge between potential customers and the business. And as such, you want someone who is professional, efficient and represents your company values. You will need a well-written telesales representative job description to attract the best candidates for the job.
Well-crafted telesales representative job descriptions are essential to finding a successful employee for your business. Not only does it outline the expectations and qualifications needed, but it also serves as an advertisement of sorts. Read on for a great job description example and a closer look at the role of a telesales representative.
What Does a Telesales Representative Do?
A telesales representative requires professionalism, empathy, and sales expertise. Responsible for engaging potential customers to drive product or service purchases, they are adept at working with a wide range of clientele.
Their responsibilities include:
Identifying customer needs
Building relationships with clients via phone and email
Maintaining records of conversations and updates
Introducing products/services in a compelling manner
Negotiating prices, payment plans, and other details
Offering solutions based on customer feedback
Responding to inquiries and complaints promptly
Managing customer relations from initial contact through purchase closure
Meeting set targets and objectives as determined by management, and so on.
Ultimately, the primary goal is to maximize profits for the organization by selling products/solutions efficiently and effectively.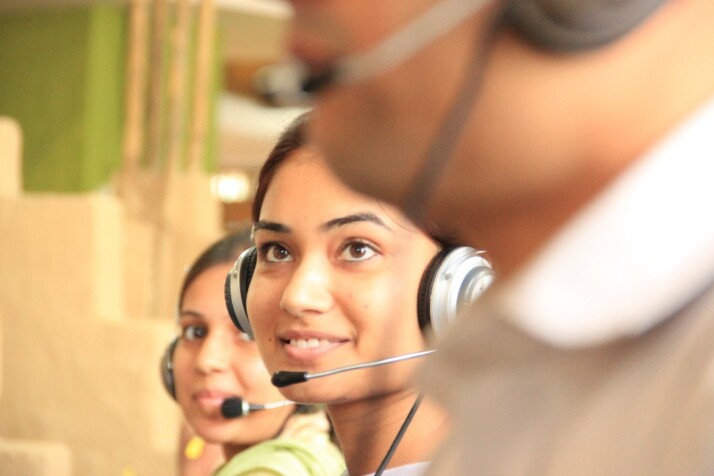 Telesales Representative Job Description Example
We're looking for a highly experienced Telesales Representative to join our team and drive sales success! The ideal candidate will possess strong communication skills, sharp problem-solving aptitude, and acute intuition.
In this role, you'll manage outbound calling campaigns, understand customer needs, and offer appropriate solutions that lead to sales conversions. You should be adept at multitasking to address multiple client inquiries while maintaining a friendly demeanor. Above all, you must remain resilient under pressure and demonstrate superior organizational savvy.
Responsibilities:
Conduct thorough research of potential prospects and prepare tailored pitches for each one
Cultivate relationships with new and existing customers by responding promptly to their inquiries
Maintain an up-to-date understanding of our products and services to communicate value propositions effectively
Leverage data to formulate strategies for maximizing sales results
Keep accurate records of customer interaction via call logs and detailed notes.
Generate periodic reports outlining performance metrics
Requirements:
Bachelor's degree in Sales, Marketing, or related field preferred
At least 3 years of experience as a telesales representative (or similar)
Familiarity with CRM software
Aptitude for recognizing opportunities and delivering persuasive arguments
Excellent written and verbal communication skills
A keen eye for detail and excellent analytical acumen
Conclusion
Telesales representatives play a critical role in the success of many organizations. Their ability to build relationships and convert leads into customers has made them indispensable to companies of all sizes. And as such, you need to pick the best people for the job. This is where a well-written telesales representative job description will come in.
Outlining key duties and responsibilities allow for more efficient selection processes. This can help ensure the best possible fit for both the employer and the employee.
Explore All
Write Job Descriptions Articles