Warehouse associates play a critical role in efficiently operating warehouses and distribution centers. These skilled professionals are responsible for receiving, storing, and distributing products.
Without dedicated and efficient warehouse associates, many companies would struggle to keep up with the demands of their customers. Writing the perfect warehouse associate job description is crucial to hiring the best candidate for this role.
The job description details the skills and qualifications required for warehouse associates to perform the job effectively. It helps communicate expectations and responsibilities to job applicants.
This guide discusses the duties, skills, and experience requirements for a warehouse associate position.
Who is a Warehouse Associate?
A warehouse associate is responsible for various tasks related to the operation of a warehouse. These tasks include receiving and processing incoming stock and materials and picking and filling orders from stock. It also entails packing and shipping orders, managing, organizing, and retrieving stock in the warehouse.
Warehouse associates may also be responsible for maintaining the cleanliness and organization of the warehouse. They may use warehouse management software to track inventory and shipments.
Duties of a Warehouse Associate
The basic duties of a warehouse associate are receiving, packing, or shipping goods.
Other duties that warehouse associates carry out include:
Receiving and Processing Inventory
Unloading and unpacking items from delivery trucks.
Counting and inspecting items for accuracy and damage.
Recording information about received items into inventory management systems.
Storing Inventory
Organizing and storing items in designated areas within the warehouse.
Keeping inventory organized and easily accessible for pickers and packers.
Picking and Packing Orders
Retrieving items from inventory to fill customer orders.
Packaging and preparing items for shipment.
Verifying that orders are accurate and complete.
Shipping and Distribution
Loading items onto delivery trucks.
Recording shipment information and tracking packages.
Collaborating with other warehouse staff to ensure smooth and efficient order fulfillment.
General Maintenance
Keeping the warehouse clean and organized.
Performing basic maintenance on warehouse equipment.
Reporting any issues or problems to warehouse management.
Safety and Compliance
Following safety procedures and guidelines.
Ensuring compliance with warehouse policies and regulations.
Reporting any safety hazards or violations to management.
Skills Required of a Warehouse Associate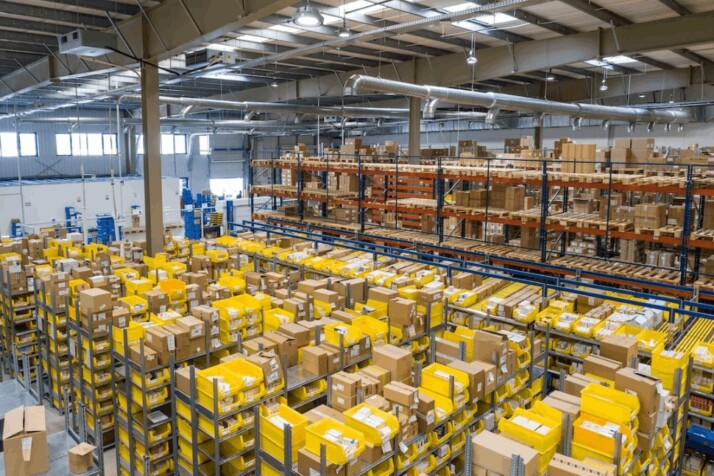 Physical stamina and strength: A warehouse associate must be able to lift and move heavy boxes and other items. They must have the ability to stand or walk for long periods.
Attention to detail: A warehouse associate must be able to count, measure, and track inventory accurately. This will ensure that items are stored in the correct location.
Basic math skills: A warehouse associate must be able to perform basic mathematical calculations. They must be able to track inventory and ensure that orders are filled correctly.
Good communication skills: A warehouse associate needs to communicate effectively with other warehouse staff, customers, and suppliers.
Basic computer skills: A warehouse associate needs to be able to use basic computer systems for tracking inventory and processing orders.
Organizational skills: A warehouse associate must be able to keep track of inventory, maintain a clean and orderly work environment and keep records of all transactions.
Knowledge of safety procedures: A warehouse associate needs to be familiar with safety procedures. This will ensure that the warehouse is a safe place to work.
Educational and Training Requirements
Warehouse associates do not need formal education or training beyond a high school diploma or equivalent. However, some employers may require a college degree.
On-the-job training is provided for warehouse associates, covering topics such as safety procedures and proper handling and storage of products. Trainers also teach the use of warehouse equipment such as forklifts and pallet jacks.
Experience Requirements and Salary
The experience and salary of a warehouse associate depend on the company, location, and the position's specific duties.
Generally, a warehouse associate is considered entry-level and may not require significant prior experience. However, some employers may prefer candidates with experience in warehouse operations, inventory management, and using computer systems for tracking and reporting.
The average salary is $14.00 per hour.
Warehouse Associate Job Description Examples
Job Title: Warehouse Associate
Salary: $25,000 – $35,000 per annum based on experience
Job Demands
We are seeking an experienced and knowledgeable Warehouse Associate to join our team. The ideal candidate will thoroughly understand warehouse operations and know how to work efficiently with minimal supervision. We expect the successful applicant to be physically fit and able to handle moderate to heavy loads during their shifts.
Responsibilities
Receiving, storing, and delivering orders within specified timescales.
Ensuring the accuracy of all inventory-related data entries into the database.
Picking and packing items for customers per quality standards.
Unloading and loading goods from vans/trucks using forklifts or pallet jacks.
Maintaining cleanliness and safety of warehouse premises.
Carrying out regular cycle counts, stock takes, and audits.
Adhering to company policies and procedures when handling hazardous materials.
Utilizing various computer systems, including ERP software such as Oracle, SAP, etc.
Qualifications
High School Diploma or equivalent.
Previous experience working in a warehouse environment.
Knowledge of current health & safety legislation.
Experience operating material handling equipment such as forklifts, cherry pickers, etc.
Proficient computer skills, including knowledge of MS Office Suite.
Excellent communication and organizational skills.
Ability to multitask and meet tight deadlines.
Attention to detail with exceptional problem-solving abilities.
Wrapping Up
Warehouse associates are in charge of the logistics of a company's warehouse. An excellent warehouse associate job description communicates expectations for the role and the qualifications and skills that are needed for the position.
Hire the best candidate for the position by crafting a great job description using Hey INK!
Explore All
Write Job Descriptions Articles