Recruiting a web programmer with the experience that meets your needs could be a tough call. The trick to simplifying your recruitment process is writing an excellent web programmer job description. With the high demand for developers on the job market, you must take your recruitment process a notch higher to ensure the best hire.
To achieve this, your job listing must highlight the skills and requirements that suit your company's needs. The truth is the quality of your job description determines the level of talent that would apply.
This post will help you determine the best way to create an incredible job description. It also features a sample job description to serve as a guide while writing yours.
Who Is A Web Programmer?
Web programmers or developers create websites. Although they primarily design websites to optimize them visually, they are also responsible for ensuring it functions smoothly. Web programmers do everything from adding and updating content to creating new pages, optimizing websites, and more.
Their proficiency with programming languages such as HTML, CSS, PHP, jQuery, and Bootstrap helps them achieve this. They also interact with databases to create new data and store existing data for the website. Ultimately, web programmers are at the heart of the internet today; they develop websites that millions rely on daily.
What Are The Roles Of A Web Programmer?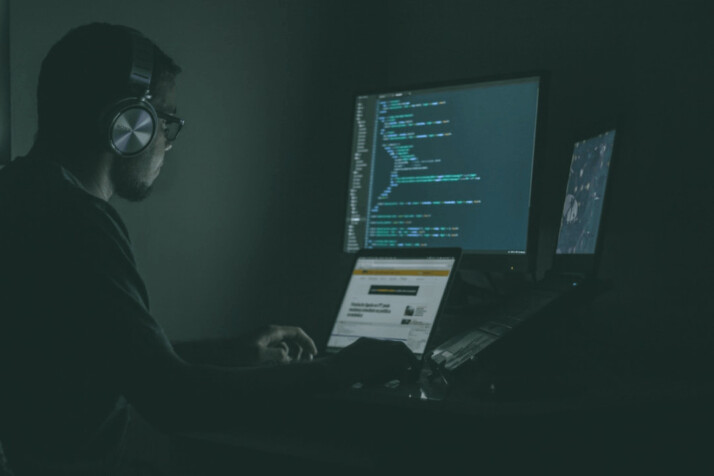 There are two main types of web developers: front-end and back-end. Their roles vary significantly.
Front-End Developer
The front-end developer is the "guy" who makes your site look pretty. They are responsible for the User Interface (appearance) which your users interact with. The front-end designer works with programming languages like JavaScript, HTML, and CSS.
Their duties and responsibilities include:
Creating appealing interface using coding languages (JavaScript, CSS, and HTML)
Improving user experience
Optimizing website interaction on several browsers
Developing designs for tablet and mobile sites
Enhancing software workflow management
Running website tests to check usability
Developing and maintaining web application website or user interface
Fixing bugs
Back-end Developer
Back-end developers write codes that transmit database information to the website. Although Front-end and back-end developers work in tandem, they focus on different aspects of running a website. While the front end deals with design and user interface, the back end focuses on site speed and functionality.
A back-end developer's duties are:
Focusing on website goals and proffering solutions accordingly
Storing information safely and creating payment processing features
Implements frameworks
Resolving system issues and executing algorithms
Saving data and successfully displaying it to the right audience.
Web Programmer Job Description Samples
We're looking for a highly experienced web programmer to join our growing team. The ideal candidate will have significant knowledge of HTML, CSS, JavaScript, and other popular programming languages used to develop modern websites.
You should be able to demonstrate adeptness in debugging existing code and coding new projects from scratch. Additionally, you must possess the dexterity to design creative user interfaces that both look great and perform optimally. We also seek someone who can communicate effectively while collaborating on projects with colleagues.
A successful applicant should exhibit empathetic problem-solving skills, the ability to take the initiative, and flexibility. You should be able to quickly comprehend complex tasks while keeping up with industry trends and best practices.
You need proficiency in using APIs and third-party libraries to succeed in this role. If you think your expertise aligns with these requirements, we'd love to hear from you!
Conclusion
The quality of your job description can either make or mar your chances of recruiting great talents. So, don't hesitate to go all out while writing your web programmer job description. You can never go wrong with a detailed job posting that reflects your company's values!
Explore All
Write Job Descriptions Articles